Festive fun at La Mer to keep the kids entertained this holiday
La Mer is set to transform into a festive fairy tale with a packed schedule of engaging activities, providing an ideal setting to celebrate the holidays with family and friends.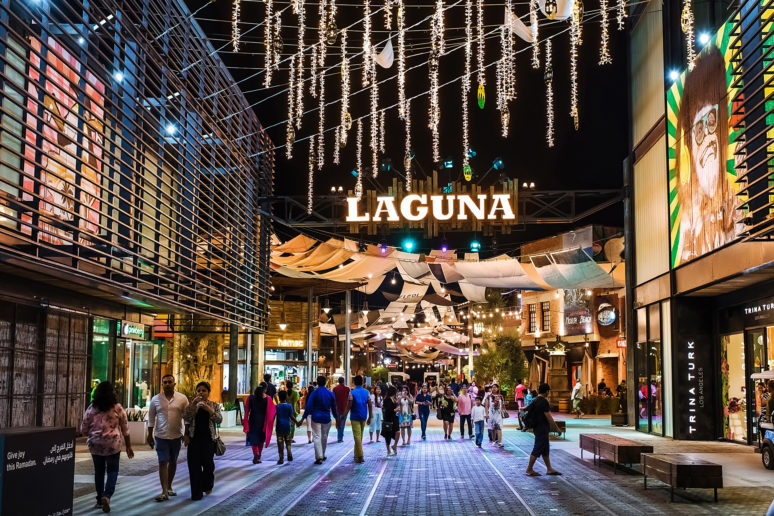 Running until 25 December, La Mer will sport one-of-a-kind 'Under the Sea' themed decorations, such as glistening jellyfish and dolphins, that complement the destination's aquatic charm.
During this special time of the year, La Mer South will become home to a kids' snow park, offering young visitors the opportunity to truly kick back and have a blast. Enjoy a real snowball battle every day from 11am to 11pm, with free entry for 20 minutes on a spend of AED50 at any outlet across the destination.
La Mer Laguna will host a series of magical 'under the sea' performances by talented contortionists and dancers every weekend at 7pm and 9pm at a specially designed stage.
Every weekend, visitors will also witness captivating roaming performances, offering glimpses of 'under the sea' magic across the destination.
Making the festive season truly memorable, Santa Claus will stop over at La Mer with his bag full of gifts for a meet-and-greet with his little visitors, on 24 and 25 December from 3pm to 9pm.
Entertainment schedule:
Kids snow park: available until 25 December, 11am-11pm at La Mer South.
'Under the Sea' stage shows: available every Thursday, Friday and Saturday until 22 December from 7pm-9pm at La Mer Laguna.
'Under the Sea' parade: available from 23 – 25 December from 6:30pm-8:30pm at La Mer.
Santa Claus Meet & Greet: available on the 24, 25 December from 3pm-9pm at La Mer.
If you enjoyed this article, you may be interested in reading about more festive activities taking place in Dubai here.