Families invited to join awareness campaign for autism in Dubai
In a thrilling spectacle that the family and kids will love, Dubai bike clubs are raising awareness for autism in Dubai by banding together – wearing a sea of blue colours – for a bike ride through Dubai on Friday 13th April.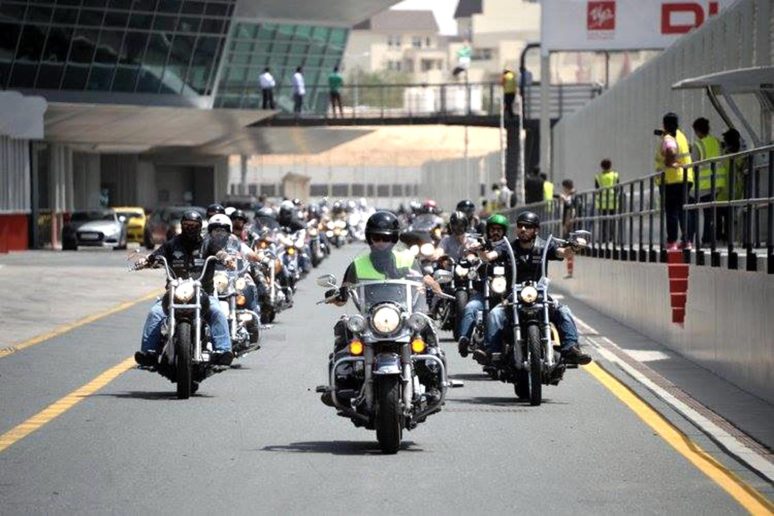 This event is inviting children and teachers from local autism schools, bike riders, families and the public to come down to support the autism awareness initiative and have a fun day filled with activities, meet the biker community in the UAE and witness the ride.
The ride includes bikers from bike clubs all around the UAE and will start at 10am at the Bikers House in Dubai's Business Bay – this is the established meeting point for all participating bikers. The end point is an hour later at 11am in Dubai Investment Park.
FAMILIES CAN ENJOY:
The kids play area
A live children's entertainment show by the UAE's award-winning children's magician Magic Phil and his crew
BIKE FANS CAN ENJOY:
A bike-builders and custom bikes display
A bike competition for the best modified bike in town, the best chopper, the best paint job, and the best softail.
Dubai bike clubs raising awareness for autism in Dubai is not a new concept – the event is organised by Berets MC, a Dubai based bike club that is raising awareness for important issues for the fourth year in a row, with the help of several supporters and exhibitors.
The Berets MC have worked closely with local autism schools such as Skills for Kids, Widad Education and Pure Child Health with bikers and with several cause supporters and exhibitors to create a fun event to bridge the gap of understanding and engagement between autism and the public regarding the various institutes that are available to help tackle this mental condition in the UAE.