Kids karting class launches in time for Abu Dhabi Grand Prix
Yas Marina Circuit's karting track has undergone a major overhaul to celebrate the 10th edition of the Abu Dhabi Grand Prix.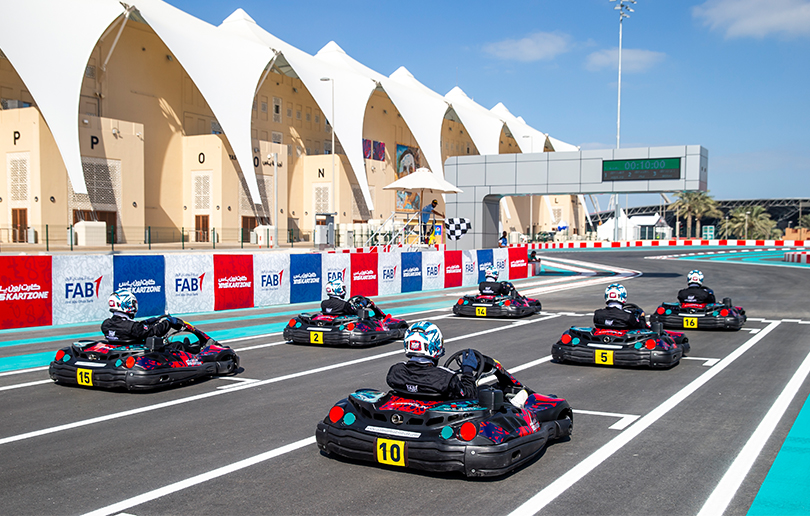 Organisers have revamped Yas KartZone, which now boasts 1 kilometre of total track length with all-new elevations, allowing for three configurations to run either in parallel or as a combination and affording unprecedented flexibility for local, regional and global kart fans over the weekend as well as to future visitors.
Helping to encourage young motorsport talent to emerge, an expansion of the karting fleet means that Yas KartZone is now able to offer children aged 5-7 years old a brand-new Bambino class, building on the already popular Juniors karting product (8-12 year-olds) as well as adults (aged 13 years and older).
Yas KartZone is one of the most popular attractions away from the track at the Abu Dhabi Grand Prix. This year, there's expected to be even more demand from youngsters determined to follow in the footsteps of F1 stars including Max Verstappen, who excelled in youth karting championships.
Under Yas Marina Circuit's Kids Go FREE Friday promotion with each three-day adult Grandstand ticket purchases, children 12 years and under get free access on Friday to that Grandstand and the Oasis Areas, plus free entry to Ferrari World, Warner Bros World Abu Dhabi and Yas Waterworld Abu Dhabi, for ticket holders with a Super Parks Pass.
To access Kids Go Free day, registration is essential and must be completed before 11pm on 21st  November 2018 via the Yas Marina Circuit website.
The all-new Yas KartZone will be open from 10am-8pm on Friday 23rd and Saturday 24th November, and 11am-8pm on Sunday 25th November 2018.
For more information on KartZone, please visit the Yas Marina Circuit website.