Calling all mums! You're going to love this new movie night
Nova Cinemas ladies' night deal: Novo Cinemas have a new ladies' night across three of their UAE venues. Every Monday, the cinema will be offering a fantastic food, drink and movie deal to all women.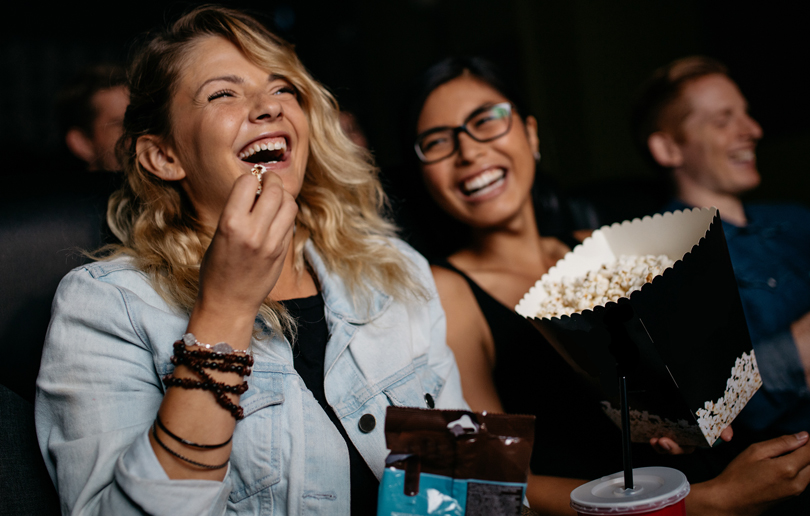 The deal will be available at the cinema chain's locations at Ibn Battuta Mall, Dubai Festival City and Abu Dhabi Mall, The Mall at the World Trade Centre.
Every Monday women can get AED 52 back from the cost of their cinema ticket to spend on food and drink on the a la carte menu. Dishes include shrimp tempura, several different pizzas options, nachos topped with chilli and guacamole and a trio of beef and chicken sliders. Fancy something healthier? There's also a range of fresh salads including classic cobb and chicken Caesar available too. Even better – there's a FREE dessert thrown into the deal with all women having the option of chocolate brownies or Hagen Daaz ice cream.
For dessert, ladies will be treated to a complimentary and indulgent chocolate brownie and Hagen Daaz ice cream dessert.
The VIP cinema tickets are more expensive than the average ticket (at AED 150 per person) but they come with a range of benefits includes a personal butler service, private lounge, fully reclining leather seats, along with pillows and blankets to make yourself even more comfortable. If you visit the branch in Ibn Battuta, you can also enjoy valet parking.
Details: for more information, visit Nova Cinemas. If you enjoyed this article you may like this family waterpark deal.