UAE National Day: Firework displays in Dubai this weekend
This weekend, we'll be celebrating 47 years of the UAE – and what better way to do so, than with a dazzling firework display?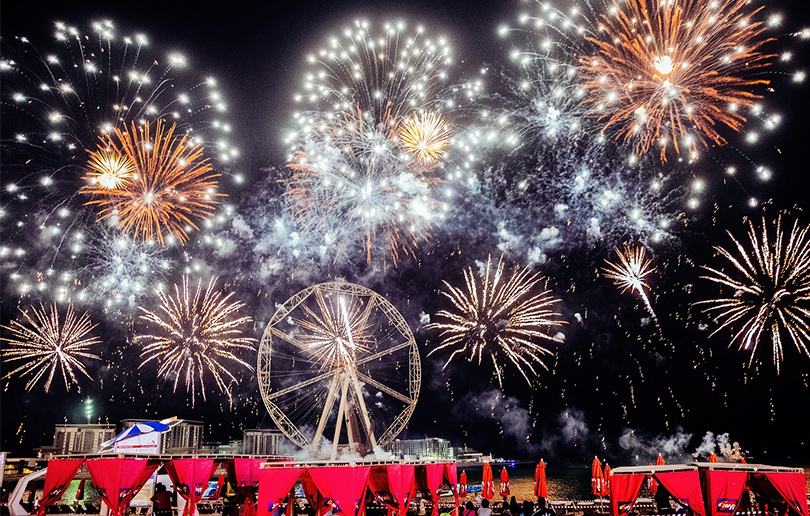 The Beach, JBR
Enjoy spectacular fireworks displays on 1 and 2 December (Saturday and Sunday) at 8pm, and live performances of Al Ayallah, the traditional dance of the UAE, over four 20-minute sessions every evening starting 6pm onwards from 30 November to 3 December (Friday to Monday).
La Mer
Firework displays will light up the skies around the beach destination at 9pm on 1 and 2 December 2018, while famous singers Fouad Abdul Wahed and Mohammed Al Shehhi will host concerts that are open to the public free of charge.
Dubai Festival City Mall
Celebrate the UAE and its heritage with a series of events held at Festival Bay from 2pm onwards including two special fireworks displays at 8pm and 10pm, right after each special IMAGINE show on Sunday the 2nd of December.