Kids will LOVE this winter market at Festival City, and it's free!
Robinsons and LEGOLAND Dubai have collaborated to create a family-friendly market, full of fun winter festivities, that will run throughout December until the 25th.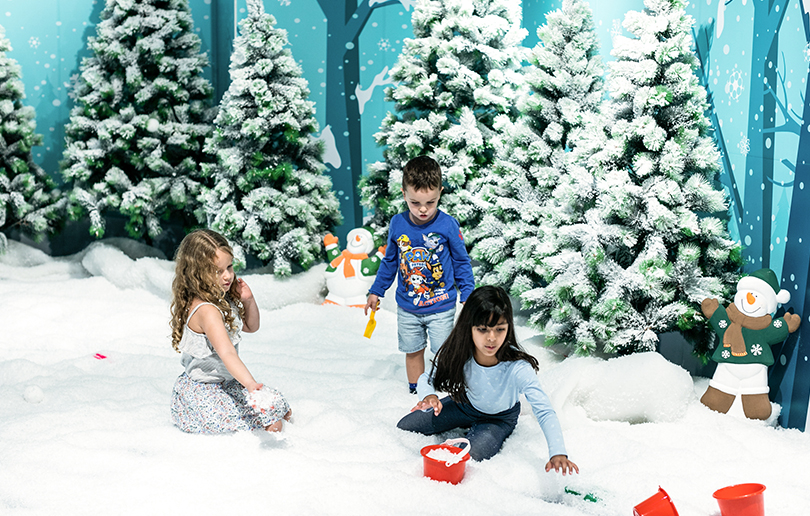 From trees and ornaments to gingerbread houses and candy, there is plenty for the whole family to enjoy while counting down to the big day.
LEGOLAND Dubai's complimentary building experiences will have the kids unleashing their creativity, and families that spend AED 600 in Robinsons' children section, can "pick-a-brick" from the giant LEGO Christmas Tree for the chance to win tickets, annual passes or discount vouchers to LEGOLAND Dubai.
"We're very excited to be partnering with such a strong department store this Christmas season and have no doubt their customers will enjoy the sneak peek into the LEGOLAND Dubai experience" states Constanze Frank, LEGOLAND Dubai Sales and Marketing Director
Another highlight of the market is the Laila Candy Cart, where for a fee of AED100, kids can enjoy a choice of 6 games and activities from a festive selection.
A white ball pit and a snowflake snow pit will also be available to set the tone for a white winter. Grown-ups and children alike can also find activities to enjoy ranging from ginger bread house and ornament decoration, magic snow making and snow man building.
The children will also have a selection of games to choose from as well as a traditional English candy cart filled with all the candy their hearts can desire! An especially exciting feature everyone can look forward to is the large mailbox where children can post their wish lists to Santa in the north pole!
Parents can also cosy up and enjoy the spirit of the season with Eataly serving warm cups of coffee and hot chocolate at the festival.
Details: The event will take place all throughout December up until December 25th. The activities are free, and all are welcome. If you enjoyed this story, you may also be interested in reading about this free five-day winter carnival in the UAE.