Four creative classes to attend at Apple Dubai Mall this summer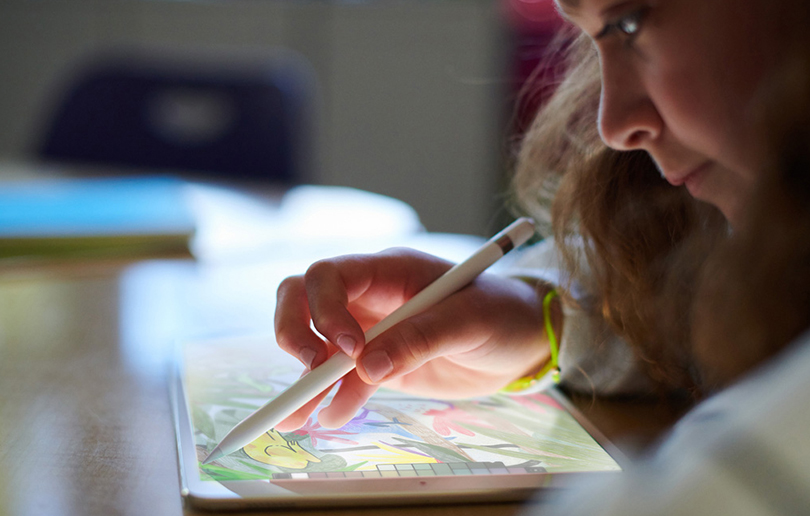 If you're looking for a summer adventure with a difference during the school holidays, check out these playful ventures taking place at the Apple Dubai Mall over the next few weeks.
The Biomimicry Family Series will focus on methods of creating solutions to human challenges by emulating designs and ideas found in nature. Apple has invited artists, photographers and designers to help kids explore their inspiration from nature throughout July and August.
The series will run in parallel to Summer Camp, where kids can expand their digital creativity through hands-on projects with experts at Apple.
Learn to design a flight with Lamsa
Sat Jul 27, from 6pm till 7:30pm
Join the Lamsa team to get inspired by the wings of birds to imagine how to design a flying glider. The Lamsa teams latest app story introduces two main characters – Adam and Joory, as they learn how nature along with preceding human discoveries have inspired them to come-up with brilliant ideas and inventions. Once the kids have learned the story on the app, they will get the chance to create their own.
Build a smart robot with Fun Robotics
Thurs Aug 1, from 6pm till 7:30pm
Build a robot capable of sensing its environment with the Fun Robotics team, as part of Apple's Family Camp biomimicry series. Kids will discover how animals use unusual abilities to understand their surroundings. Then they'll get hands-on with iPad and LEGO® Education kits to build their own robot, complete with sensors that let it recognize objects and navigate its world. Great for kids ages 8–12.
Design nature inspired instruments with JamJar
Fri Aug 2, from 6pm till 7:30pm
Design an instrument inspired by the wild sounds of nature with artist Cesar Gouveia from the JamJar. From cricket song to the whoosh of wind, kids will explore the weird and wonderful sound makers from nature. Inspired, they'll get hands-on to draw their own wacky musical instrument using the Procreate app on iPad. Part of Apple's Family Camp biomimicry series, perfect for kids ages 8–12.
Create leafy animals with Yellow Space
Thurs Aug 8, from 6pm till 7:30pm
This session will encourage kids to create their own animal out of tree leaves. Attendees will look at small elements of nature which can be put together to create something larger. Dr Hassa Al Mazrouei will lead the group during this session, and children will leave with their very own handmade animal.