Kings' School Nad Al Sheba aims high for 2019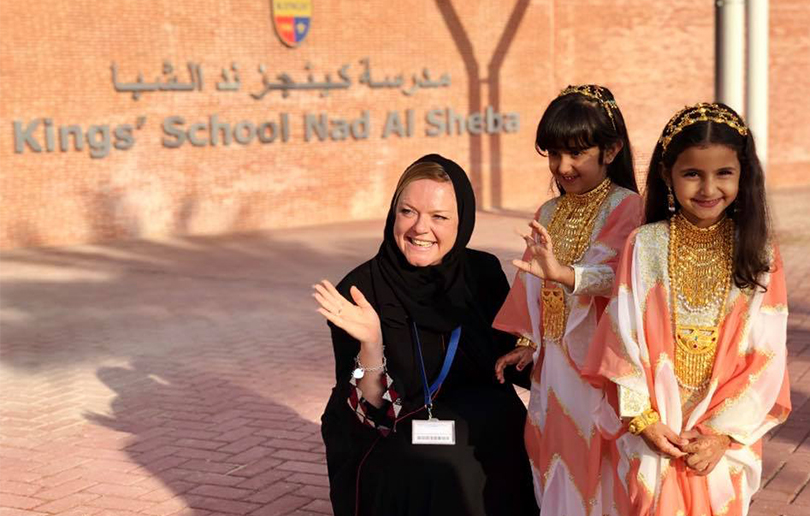 Six months into her role as Principal at Kings' School Nad Al Sheba, Kate Fuller shares her thoughts on cultural immersion, Arabic aspirations and excellence in the Arts.
A warm welcome from the school community on both a professional and personal level (she has two children at Kings') definitely set the tone for Kate's tenure at Kings' School Nad Al Sheba, and the experience to date has her buzzing.
A highlight last term was National Day celebrations, as she explains: "We shifted the focus a little this time around and made it very learning focused by linking up with the Irthi Contemporary Crafts Council, who sent some of their artisans to work with the children on various projects.
"One was a sandscape mural that showed the emirate's' journey from the past; a snapshot of a Bedouin state through to present day, with images of all the amazing architecture, finishing with the future, the Emirates Mars Mission and a spaceship."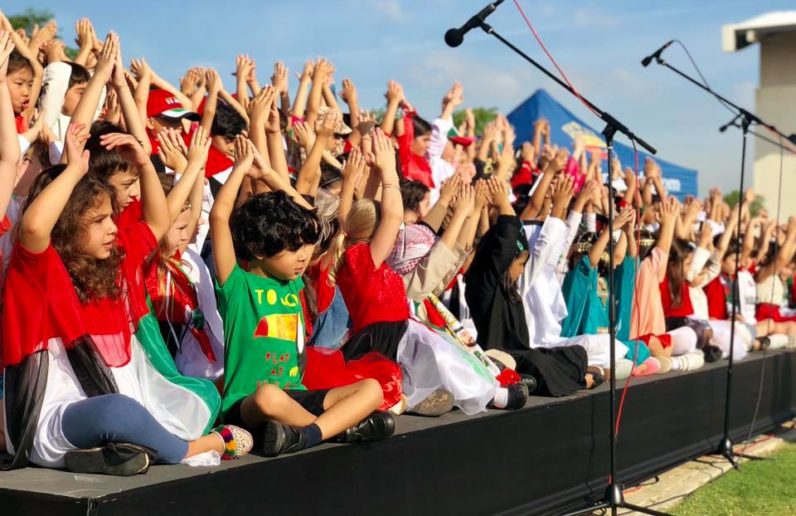 Irthi artisans also teamed up with students to reimagine actual doors from the Arabic and Islamic classrooms, transforming them into works of art featuring traditional Arabesque designs, which provided a unique opportunity for the children to learn more about their significance.
The entire Kings' Nad Al Sheba community came together at the annual winter concert, which also had a twist. "This included a Bedouin style picnic where solar lamps lit up the garden and everyone sat on the floor," says Kate. "The performances were still as polished, and the atmosphere was magical!"
Learning and fun are a given in Kate's book, as she explains: "Anything that is done in the school day should lead to an academic benefit; with fun elements running in parallel with learning."
January saw the next phase of the school's 'Try Everything' blueprint (launched last September) kick in, with Kate issuing a schoolwide challenge to learn something new.
"I set myself the challenge of learning to play 'Try Everything' on the alto saxophone, and the children are holding me accountable. One of our Year 2 teachers is running a ukulele club as part of this term's extra-curricular activities programme, and another assistant head is learning the keyboard; so, we're now aiming to make this a school band performance," she shares.
"If I can learn an instrument and to read music then it's within all of our children to be able to try something new, try their best and give their all; and to learn that it is okay to fail, to make mistakes, pick yourself up and have another go," she adds.
With a KHDA inspection imminent, Kate states that the school is well placed to demonstrate academic year achievements to date and has "a really good handle on the things we want to develop moving forward".
With three new members of the Arabic team joining the Kings' family, opportunities are on the horizon, as she elaborates: "As part of our commitment to celebrating and immersing ourselves in the country that we are guests in, we feel very strongly that our Arabic A and Arabic B provision should be a shining light within the UAE.
"The team has very quickly demonstrated the capacity to do this, and we hope to make it onto the Mohammed bin Rashid Distinguished Students Program, which provides scholarships for Emirati students. One of our inspection milestones is to attain Good for Arabic A and Islamic Studies so we can apply."
Creative and Performing Arts (CPA) is another area where Kings' School Nad Al Sheba is excelling and the school was recently shortlisted in the CPA category for the 2019 Top School Awards.
"We are the only primary school to make the shortlist, which is very exciting. In the world of academia, attainment and results, outcomes are absolutely vital because they open doors, but children are more than a 'grade' or an outcome on a piece of paper," says Kate.
"With CPA, children have the opportunity to be part of something greater than themselves. By supporting children in finding themselves and their voice, we see those who are emergent risk-takers but perhaps not quite there yet in terms of stepping out of the box or embracing failure, really come alive as soon as you put them in the Black Box Theatre."