Recipe: Halloween Crab Sandwiches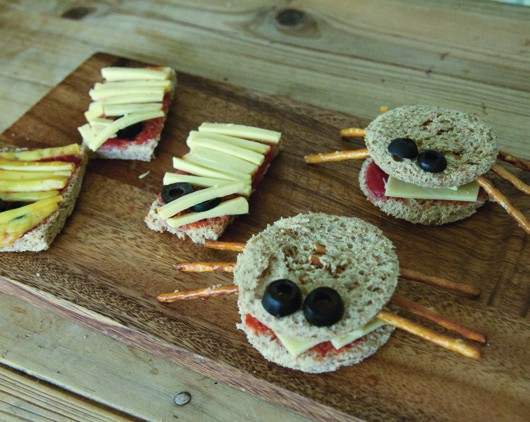 Ingredients:
Brown sliced bread
Few slices of cheese
Tomato ketchup
Handful of black olives
Pretzel sticks
Method:
STEP 1: Cut circle shapes out of two pieces of bread.
STEP 2: Spread ketchup on one slice and then place cheese on top.
STEP 3: Place pretzel sticks on the other slice to look like crab claws.
STEP 4: Top with black olives to resemble eyes and assemble the sandwich by placing the
slice with pretzel sticks on top.
Watch:
With thanks to Jeri Willmott (My Wild Tribe)
Here's another super easy and delicious recipe you might want to try
Photography and Video: CPI Media Group