Five reasons to groom your dog regularly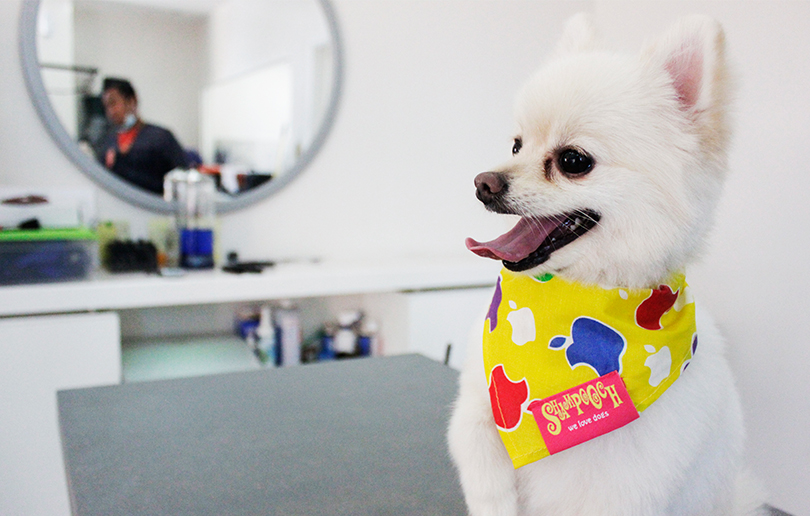 Many people think that grooming their dog is just a way of pampering them, but it actually enhances your dog's overall health and wellbeing. Shaheen Shahani, Managing Partner of Shampooch discusses why it not only keeps them clean, but happy too!
Improves appearance and hygiene 
Although this may seem superficial, bathing your dog regularly helps remove any dirt from their coat and helps them feel and look their best. Grooming your dog also helps prevent painful matting from tangled, unbrushed fur, and long nails that can cause discomfort. Bathing and grooming also helps repress any unpleasant odours on your dog that can also linger in your home. It is a win–win for everybody! 
Controls shedding 
A common issue that can be well managed through regular grooming, shedding cannot be completely avoided but daily brushing and conditioning your dogs' coat can help reduce it drastically. A common misconception is that shaving your dog can help combat this. The truth is shaving can be extremely harmful as it will damage your dogs' coat and hinder the way they regulate their body temperature. A professional groomer will use the de–shedding technique of brushing to remove the dead fur on your dog. This stimulates the production of natural oils that keep your pooch's coat beautiful, strong and healthy.  
Detect medical issues early 
During a regular grooming, your groomer will check your pooches' ears, eyes and teeth and may notice something that would require a visit to the vet. Many serious illnesses can be prevented through early detection and regularly grooming your dog can help do that. 
Avoid dental problem 
Your pooch's dental health can have a huge impact on their overall physical wellbeing. Brushing their teeth regularly helps remove the buildup of plaque and avoid the unnecessary expenses of a professional teeth cleaning.  
Helps with socialisation 
Dogs come in a variety of personalities and temperaments. Some rescues may not be as comfortable with being touched and as a result, the simple act of bathing them can result in tension or stress. Regular grooming helps a dog get more used to being touched and understand that touch does not result in pain. Of course, the earlier that you can start, the better. The more often you groom your dog, the better. 
We typically recommend grooming your dog every four to six weeks. This of course varies from breed to breed and is also dependent on their lifestyle. If they are long haired or spend a lot of time outdoors, then they would require more frequent grooming as opposed to a pooch that is mostly indoors. At Shampooch, we carefully assess these factors and can recommend the right grooming and frequency for your dog. 
Details: To book an appointment at Shampooch, please call +9714 340 0507 or visit the website. If you enjoyed this article, you may be interested in reading this article about looking after your pets in the UAE summer.