Five tips to make small gardens seem bigger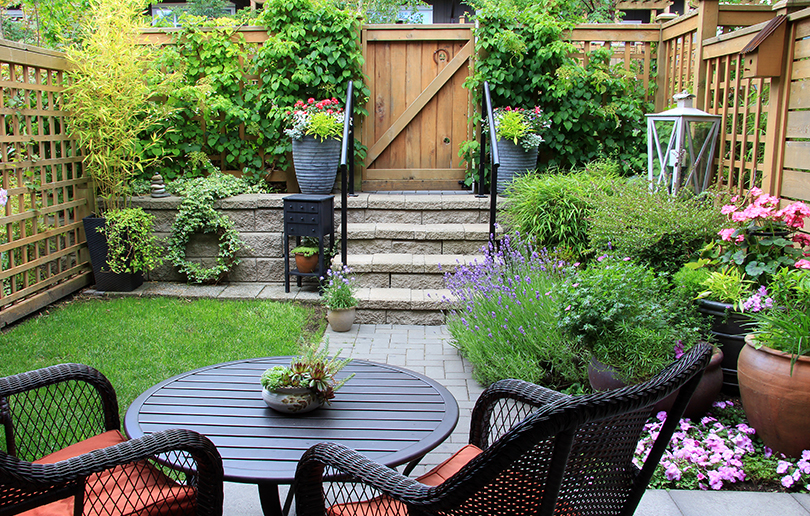 You don't need acres of land to build a garden. The term landscaping is often associated solely with huge projects when in reality, anything from simply pruning up your backyard, adding decoration to your balcony or creating a beautiful little garden in a small space is also landscaping. Residential gardening is all the rage now, so here are a few tips to give your garden its very own makeover… 
Colour scheme 
Picking a colour scheme is one of the most basic steps in creating a small garden that looks and feels big. For a tiny space, the monochromatic look has a magnifying effect. Selecting a colour palette based on factors such as the color of your home, season and general tone of the locality and as a result, building a design around this will result in an elegant space. 
Accessorise 
Use thematic garden accessories to elevate the final look. Accessories can add character and sophistication to the garden and convey your design idea in a better way. Water features can bring in a soothing spa-like effect, providing coolness to the soul in the scorching heat of Dubai. Your garden may be small, but don't let it deter you from thinking big. Using well-thought out thematic accessories and water features will not only make your garden look tacky, crowding it with unrelated colors and accents, however, will. 
Divide and rule 
Segmentation gives structure and organisation to a small space. Small gardens can be made to look spacious and interesting by dividing it into different areas with various mini focal points. The divisions need not be sharp or even obvious. It can be done by narrow pebble-pathways or slight changes in terrain, something that will make the garden look interesting from all the sides.  
Negative space  
Negative space is a concept of great interest in the art world. Space surrounding the object in focus is called negative space and designing this efficiently can bring positive results. In your garden, the object in focus are the plants, flowers and accessories. Planning negative space brings balance to the garden. For a multi–storey villa, designing the negative space creatively will provide a great view when seen from above.  
Light fixtures  
Entertaining, in Dubai, often extends late into the night. Don't forget to dress up your garden with beautiful light fixtures. You can transition from a delightful evening tea in the garden to a night-time garden soiree with elegant lights. Complement the lighting with pretty candles and candle holders to add a warm magical glow to the whole setup.