Unlock the secrets to a good night's sleep
Two of the UAE's go-to institutions for all things parenting have teamed up to unlock the secrets to a good night's sleep.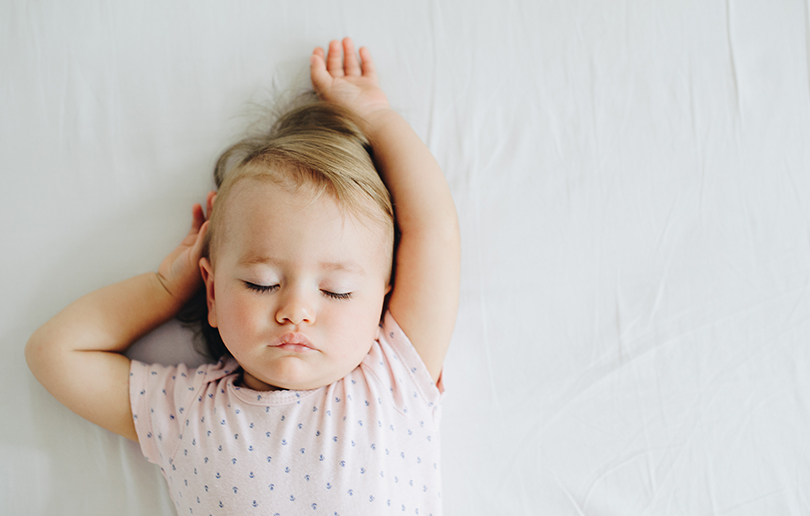 Families with young children are invited to attend a series of free workshops, discussions and activities from Sunday February 10th to Saturday February 16th.
Natural-focused baby and lifestyle retailer, Eggs & Soldiers, and all-round parent support centre, Malaak Mama & Baby Care, are neighbouring businesses based at Times Square Centre in Dubai and both share the same driving passion to educate, inform and update new and long-term parents and caregivers of how to simplify and enhance the crucial first years of a child's life.
The teams have combined their own extensive knowledge, as well as bringing together local experts and ambassadors to offer advice and share their experiences on several different sleep-centred topics – including establishing sleep routines, sleeping safely and co-sleeping, problems with toddler sleep, sleep aids, baby massage for better sleep and sleep in pregnancy.
In addition, the "Sleep for a Week" series will include a practical session on each morning, offering activities that will keep both parents and young children entertained. The sessions include a taster class with The Bright Minds Institute, baby massage class with certified Infant Massage Instructor Louise Atkinson of Dou La La and a weaning workshop with Jordana Smith, Dietician at Infinity, The Family Medicine Clinic.
Each day, guests can sample sweet treats from Tom & Serg and will receive a gift from La Roche Posay.  Malaak Angels will also be on hand to supervise children in a dedicated play area throughout the events, leaving parents able to absorb the valuable insight and information being provided.
Details: All events will be held at Malaak Mama & Baby Care, Ground Floor, Times Square Centre, Sheikh Zayed Road, Dubai. Sessions are free to attend, but attendees must register in advance by calling Malaak on +971 4 328 4019 or emailing: workshops@malaak.me.