Johnson's marks 125-year anniversary with brand-new product range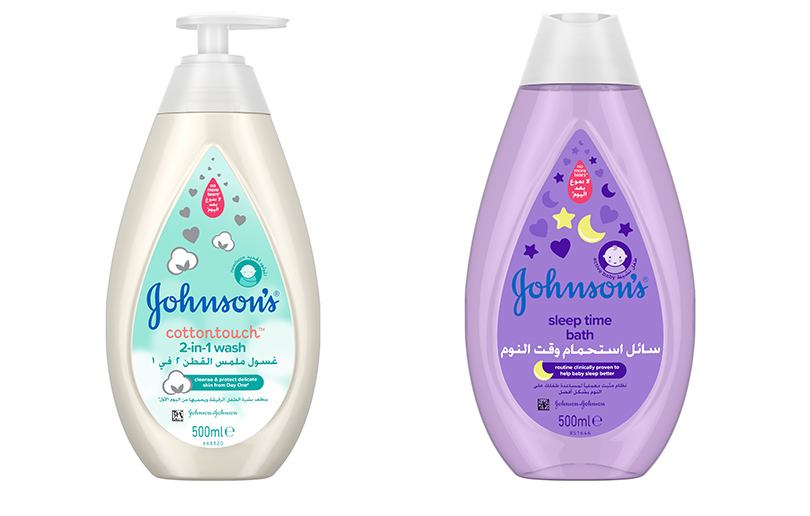 Johnson's unveiled its biggest brand transformation in 125 years today in Dubai, in response to parenting needs and preferences.
In a survey of more than 26,000 parents, including many here in the region, Johnson's found the most pressing requirements and challenges for parents today – and has evolved the brand and its products in response to this feedback in an "all-new generation" of baby care products.
At the relaunch today at Alserkal Avenue, Dubai, Vivian Nasamu-Odior, marketing director of Johnson's Baby for META, discussed how as a brand, the primary focus has always been on providing "exceptional safety and gentleness for babies around the world – especially in this region, where 100 babies are born a minute."
She asked, "As a parent, how can you ensure you raise your baby in a gentle world, when there is harshness at every turn?"
In response, and in line with the brand's #ChooseGentle campaign, she explained how Johnson's perceives gentle as an "immersive power" that means pure, safe, love and powerful. "We believe in a gentle world and want to be gentle with our children, their dreams and ambitions, which is reflected in every aspect of our completely new range and characterised by our brand promises."
These promises include using only ingredients that serve a purpose – in formulas that have been developed to be even milder than before, and to always be open and honest with parents in the reasoning behind using such ingredients. According to Johnson's, "using more naturally derived and 50 percent fewer ingredients, the new range is even kinder without dyes and sulphates, and as always is free of parabens and phthalates."
The message underpinning the entire transformation at today's event, is Johnson's mission to create a world where "every baby can thrive." In line with this, the new range now begins in catering for newborn babies, all the way through to young children. New products include the cottontouch collection, which is blended with real cotton to enhance a baby's sense of touch, and is clinically proven to be safe to use on newborns "from day one."
There have also been efforts made to make bath times easier for parents, with Johnson's new range including ergonomic bottles that are fitted with pumps for convenient, one-hand use, allowing a parents' concentration to remain focused on the baby.
Details:  For more information about the brand and its product offerings, visit www.johnsonsbabyarabia.com.