Namshi launches first ever kids fashion show at KidZania, Dubai Mall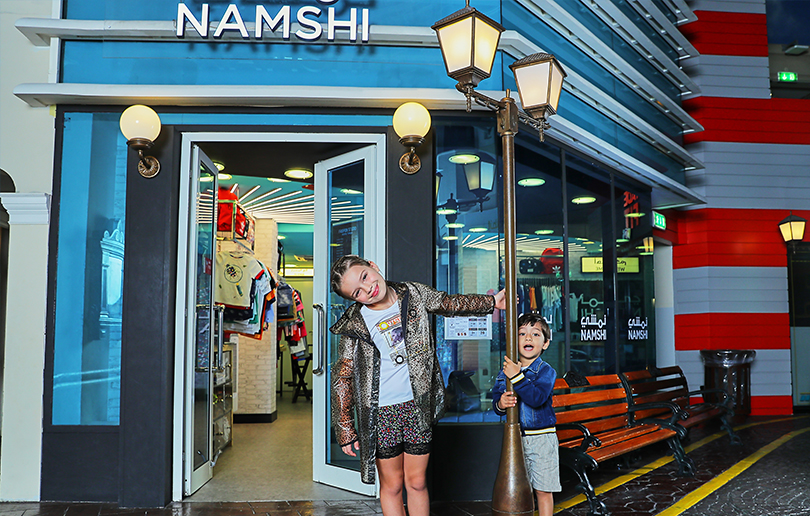 Calling all the little fashionistas out there!
Namshi has announced it is launching its first ever Fashion Studio Runway at KidZania, The Dubai Mall this summer. A 20-minute experience that can accommodate up to 8 little guests per session, the Namshi Fashion Studio invites children to put together a spectacular fashion show to flaunt their incredible style and unique personalities.
With the aim to teach children that fashion is a form of expression, the Fashion Studio launched earlier this week, to give the little ones a sneak peek into the glamourous fashion industry with a quick overview of what goes behind putting on a fabulous show.
The experience begins with a KidZania Zupervisor, who also plays the role of a Fashion Designer, welcoming the kids to put on a fun and engaging fashion show to an audience. Kids will get their bracelets scanned at the entrance of the studio, and KidZania CitiZens will get their PaZZport stamped.
Once their bracelets are scanned, visitors are led to the 'training area' where they are briefed about the activity and their roles. Kids can choose from three roles – a stylist, a photographer and a model. The stylist gets to choose a theme for the show and pick out outfits; the photographer will photograph all the models, instructing them how to pose; and the models will bring the themed outfits to life with their unique and individual style. Each participant will receive a quick training on how to master their respective roles, after which they are led to a 'fitting and styling area' where they can put together looks and models can get their hair and make-up done for the show.
The fashion show will take place at the "theatre," where parents and guardians are welcome to watch their little stars perform. KidZania will capture a video clip of each child performing (and acing!) their respective roles, that can be collected on their way out, from the Media Shop.
At the end of the experience, the Zupervisor will scan each bracelet and pay the kids a salary of 10 kidZos. KidZanian CitiZens will receive a higher salary, according to University Degree and CitiZenship status.
Details: For more information, visit the Namshi website. If you're stuck for ideas for things to do this holiday, check out another option here.