Puppy pilates returns to Dubai this December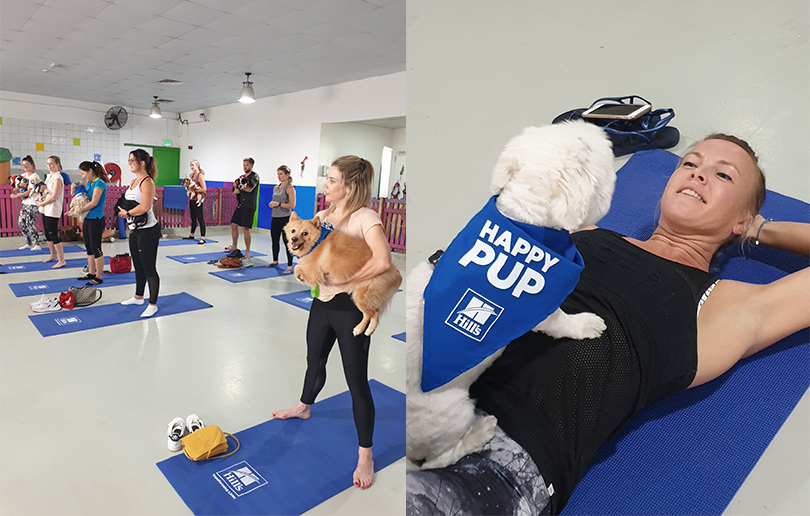 If you're looking for a fun way to keep fit and active with your pet then the Hill's Science of Happy Puppy Pilates is for you.
The rolling, stretching and often playful nature of this Pilates exercises makes it the perfect way to spend some fun quality time with your dog.
The next class will take place at 2Feet4Paws Veterinary clinic at the Palm on Friday morning the 6th of December.(One hour session starting from 9am)
The social strengthening session is taught by Pilates instructor Kirsty MacPherson-Wright and run in partnership with The Animal Agency & Hill's Pet Nutrition UAE.
Hill's Science of Happy classes will appeal to owners with young pups, small and medium dogs. The class is free for all new class goers, and AED 40 for class returners (which can be redeemed on Hill's Pet Food!) Make sure to get into the Christmas spirit by coming along in a festive outfit, there will be a prize worth AED 300 up for grabs for the best seasonal dress!
Details: Book via email enquiries@animalagencyuae.com. You willl need to provide a copy of the dog's vaccination book ahead of the event.