Dubai-based Sprii.com launches mobile app
Now, you can access your favourite Sprii.com goodies whenever, and wherever you are – as the popular shopping site has just launched a brand new mobile app for its customers!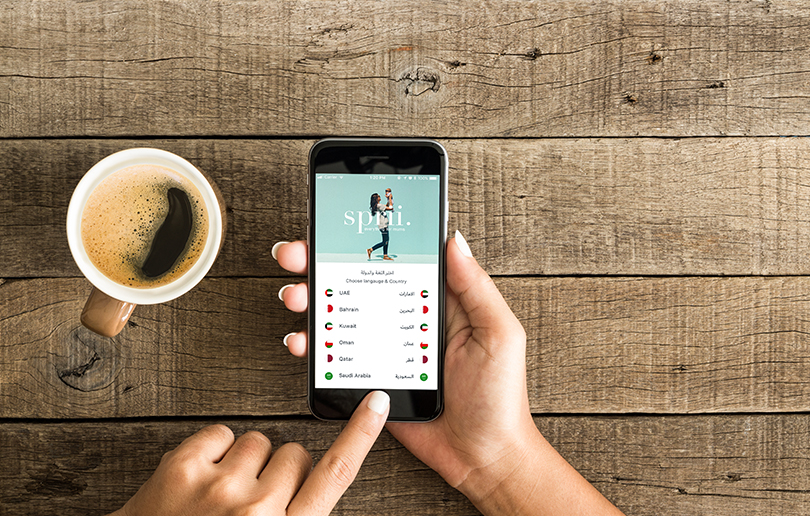 With more than 80% of Sprii shoppers accessing the website via their mobile, the company – which is known for always adding value, has invested in a smarter, more accessible way of shopping for mums on the go.
The new app will have exclusive offers every month and is available to download via iOS, and Android App stores.
The newly designed app will replicate the much-loved features of the website, with a completely revamped look and feel in the redesign.
Sarah Jones, Sprii CEO & Founder said, "As a company, we always have our customer in mind, and want to provide new and rapid shopping solutions for them. This is just one of the reasons we decided to create the Sprii app, as we are forever considering the user experience, and appreciate that a smooth, shopping experience will ensure our mum's keep coming back."
Sprii.com is a shopping platform designed for the modern mum, offering authentic brands, with a curated edit of products and a fast and fearless checkout system. The brand ethos is simple – to make life as easy as possible for busy mums. The platform offers more than 2,000 of the world's most renowned brands, all in one place to save time, whilst offering a price match guarantee to ensure mums are always getting the best value.
Sarah added, "The app has been created on the back of the data we have available, meaning that we can now create a much more tailored, user focused experience for our customers. We know that it's so important to not only earn but retain customer loyalty and the app is just one of the ways we can add value to the Sprii shopping experience."
Details: To find out more download the new app via iOS, and Android App stores or visit www.sprii.com.