Staycation review: Hilton Ras Al Khaimah Resort and Spa
Take a trip to this Northern emirate for a relaxing family-friendly stay by the beach at Hilton Ras Al Khaimah Resort and Spa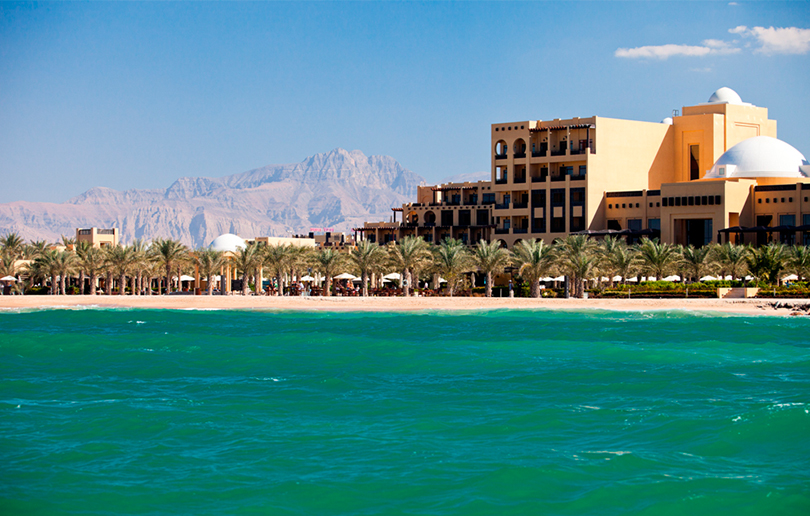 An unwinding path leads you to the palatial grounds of this seaside resort. Away from the hustle and bustle of the city, Hilton Ras Al Khaimah Resort and Spa boasts a selection of guest rooms and suite villas with direct access to the beach, offering up to four bedrooms and a pool in some – for those who want complete privacy.
ACCOMODATION
The Deluxe Suite Villa with beach access is spacious enough for a family of four. Located in a villa of the resort, the suite opens up to the washroom with a large bath tub and walk-in shower on the left, a private living area with a terrace that sprawls out to the sun beds and beach, and a sliding door that separates the living room and bedroom. The setting is incredibly homely, with a 42-inch LCD flat screen TV, plush furniture and coffee and tea-making facilities. 
CULINARY OFFERINGS
Authentic Italian far is served at Placeri de Gustare, making it a great spot for couples looking for an intimate dinner while the children tuck into freshly prepared pizzas. Children are kept entertained with the action in the open kitchen, while nibbling on the buffalo mozzarella salad; a classic served with marinated cherry tomato salad, avocado and lemon dressing. Share a pizza – the bresaola came in highly recommended and was incredibly mouthwatering. For the pasta course, go simple with the cacio e pepe. The sauce is made to perfection with the right amount of flavours highlighting each ingredient and textures such as toasted breadcrumbs coming out to play every once in a while. Leave room for their decadent tiramisu.
Breakfast is served buffet-style at Maeda; a casual eatery filled with natural sunlight. The usual offerings are on offer, with views of the Arabian Gulf – dine al fresco if the weather permits.
FACILITIES
The Spa at Hilton Ras Al Khaimah Resort & Spa is a tranquil haven nestled in a building between the suites and the main reception. An extensive range of therapeutic spa treatments are available, from massages to cusotmised facials. Since climatic conditions and summer travels have made my skin look rather dehydrated, I opted for the 60-minutes Hydrating Facial. Esse products are used, for a natural treatment to replenish parched skin. The facialist began cleansing my face thoroughly with a sensitive cleaner, followed by a gel cleanser to remove every trace of dirt and makeup. A cocoa exfoliator sloughed off dead skin cells to reveal fresh skin. The facial focuses on fueling your skin with probiotics and botanicals to restore the moisture for a plump, dewy complexion. A cream mask was applied on to penetrate the skin's surface and reveal that inner glow along with an eye contour mask to tackle fine lines. After the toner and serum, a facial massage cream was applied all over to boost circulation, with certain techniques for lymphatic drainage. The treatment ended with eye and lip treatment, and I headed for the relaxation room feeling invigorated.
The resort offers plenty of services and facilities for little ones including a kid's club and pool, and babysitting. Adults can try kayaking, paddle table tennis, and a range of activities at the water sports centre.
Details: From AED 400 per night. Contact +9717 228 8844 or visit Hilton.com