Show your skin some love this Valentine's Day
The most romantic day of the year is not far off, and it's the best time to start prepping your skin.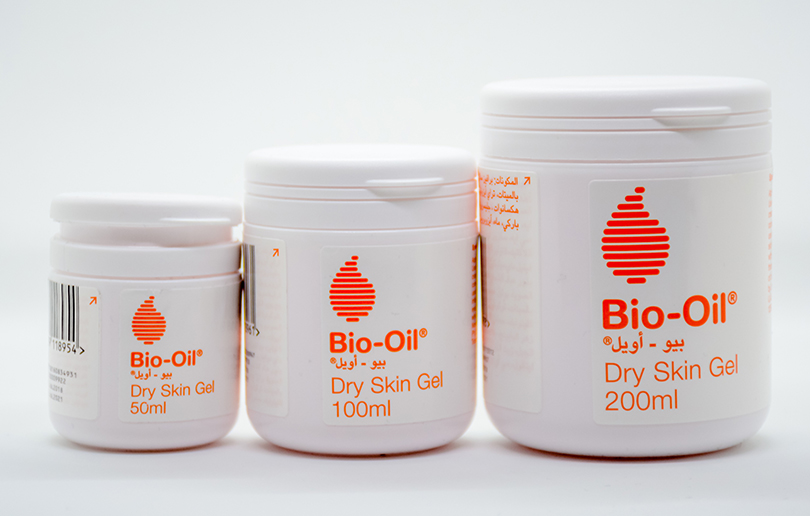 Whether you plan on having dinner with your significant other, going out with of friends or fancy a night in pamper session, make sure to keep your skin hydrated and moisturised with Bio-Oil Dry Skin Gel.
Unlike most water-based moisturisers, Bio-Oil Dry Skin Gel has a breakthrough oil-based formula which keeps moisture locked in the skin, giving it a long lasting natural glow and smooth texture.
To ensure you're looking your best on February 14th, here are some tips for the perfect Valentine's Day skin:
Start applying Bio-Oil Dry Skin Gel twice daily. It's best to hydrate your skin after a shower because it helps restore all the oils and trap moisture inside the skin.
Make sure to exfoliate and gently scrub off any dead skin. Remember to apply Bio-Oil Dry Skin Gel immediately after, to soothe and rehydrate skin.
Apply some Bio-Oil Dry Skin Gel before you dress up, and allow it to absorb for at least 20 minutes for that beautiful glow.
Details: Bio-Oil Dry Skin Gel is available in all leading pharmacies across the UAE, in three different sizes, 50ml retails for 26.50AED, 100ml retails for 45AED and 200ml for 75AED. For more information visit the website, or follow Bio-Oil on Facebook and Instagram.