How clean is the air your child is breathing?
Mother, Baby & Child joined forces with Blueair – an air purification solutions company, for an insightful mum's morning to discuss the positive health benefits of clean air in UAE homes.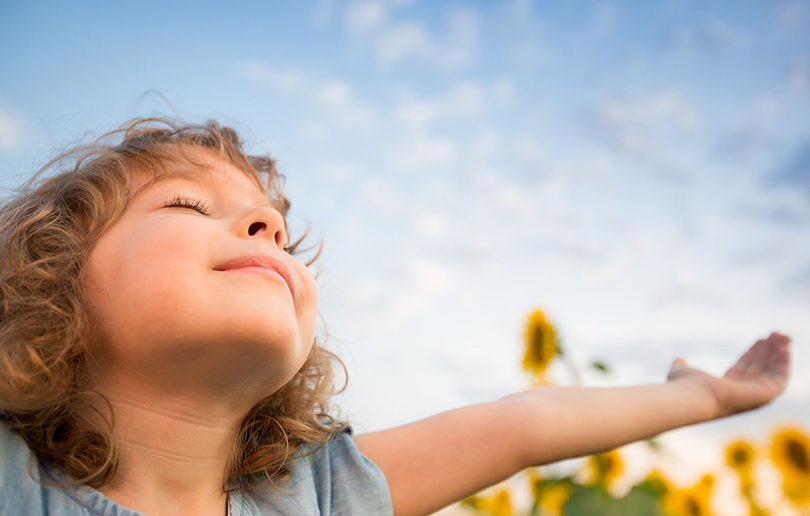 More than 40 mums from across Dubai gathered at OliOli Children's Museum last month to grasp a greater understanding of why the quality of air inside the home is so vital to a child's health and wellbeing.
The morning began with mums engaging with various brands such as Metanium, Bio-Oil and Mustela, while little ones were taken care of by baby care experts from Elite Babies & Tots, as they explored the museum.
A representative from Blueair led the morning's discussions, and began by affirming the company's main beliefs: "to bring clean air into homes, and empowering people with the freedom to breathe."
Children are the most affected when it comes to pollution and unclean air today. "We believe that everyone has the right to breathe clean air, but modernisation and urbanisation efforts have meant that this has become somewhat of an afterthought in recent years."
The Blueair team went on to explain Air Quality Index (AQI) in more detail and said that, "A reading of 50 or below on the scale is regarded as 'good' and therefore healthy. But on a bad day, the UAE can reach up to 150 or more on the scale, with the likes of China, Japan and Korea sitting at 250 – even on a good day. Of the 7.3 billion people on this earth, more than 6.7 billion breathe unclean air every day." This means that more than 90% of the world's population inhales "bad air" daily.
For children, it's even more crucial to ensure that they begin life with clean air in their lungs. "The first 1,000 days of a child's life are the most important when it comes to air quality. Breathing unclean air can have a significant impact on a child's vision, hearing, language and learning during those early years."
But while outdoor air is typically regarded as the main concern when discussing pollution, that is in fact not the case. "Indoor air can be up to five times more polluted than outdoor air," the representative explained. "Causes of this can come from various sources, such as dust mites, pollen, mould and pet dander."
The team went on to showcase Blueair's capabilities in ensuring UAE families breathe "completely clean air" – as their purifiers can clean an entire room of dirty air particles in just 12 minutes. The purifiers are also IoT enabled, meaning they can be connected to smart home devices such as Alexa and Google Home.
To conclude, two raffle winners were drawn and awarded a pair of exciting prizes. Elham Assaad took home a family pass for OliOli Children's Museum, and Suha Salem won a one-year subscription to Mother, Baby & Child magazine.
To learn more about Blueair, visit blueair.com