Five reasons why you should sign up to the Dubai Canal Run
Oman Insurance Company (OIC) and Bupa Global have partnered with Race.ME to launch the first ever Dubai Canal Run.
Whilst taking in the breath-taking views across the canal, families can enjoy a fun day out by participating in the 1k, 5k or 10k routes.
Taking place on the 15th of February 2019, the Dubai Canal Run invites the people of the UAE to come together to experience a fun fuelled event whilst establishing healthier habits together. Still unsure if you should take part? Here's five reasons why you should join the run…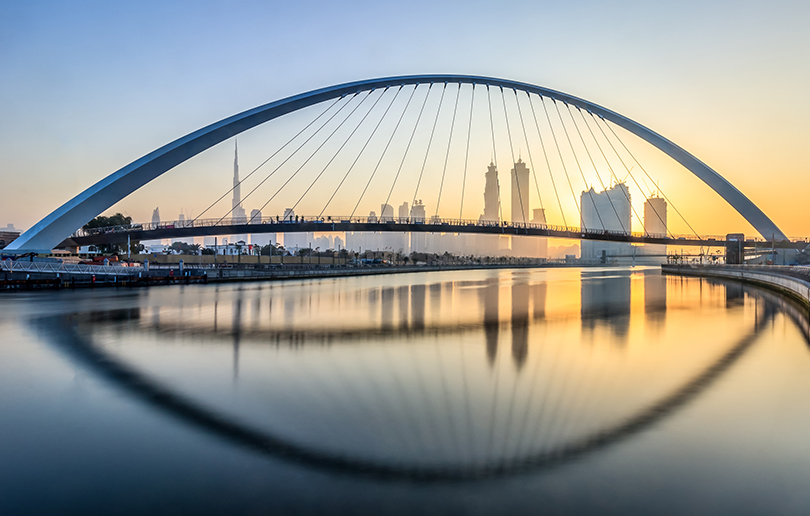 Strength in numbers
Working out in a group or with friends and family can have significant health benefits. When you see those around you working hard to achieve a goal, or powering through a difficult workout, it can have a positive impact on your effort and input. The Dubai Canal Run has been designed to encourage the whole family to get involved, with everyone motivating each other.
Start your year right
The new year is a great time to make a change, whether that's breaking old habits or forming new healthier ones. It takes approximately 66 days to form a habit and big milestones are often the best time to begin.  For those with sedentary lifestyles, taking the first step can be difficult and daunting.
Be the first
The Dubai Canal Run is the first time an official run has been held at the canal, which is one of the biggest urban transformation projects in the world. The 3.2km waterway which runs to the Arabian Gulf from the Creek in Old Dubai is a significant addition to Dubai's tourist attractions. To encourage people to run, the canal also boasts a running track and cycling path, providing the amenities required for fitness lovers in Dubai. As the first official run at this location, it provides participants the chance to take in the beautiful scenery and embrace the series of architectural delights along the route.
Running is great medicine
Keeping your heart rate up, whether from running, lightly jogging or walking is an excellent way to treat and prevent many health conditions. Exercising helps strengthen your bones and your muscles, while boosting your immune system at the same time.  It can also help prevent a range of health conditions, such as obesity, diabetes, heart disease, and some cancers among other conditions. The Dubai Canal Run aims to encourage everyone in the family to take part as well as providing personalised training programmes to make sure that every runner is well prepared and can continue tracking their progress after the event.
Lift your spirits
Running is an excellent way to burn calories, it also brings with it a long-list of health benefits including your overall wellbeing. This includes boosting endorphin production in the brain which will ultimately lift your spirits and positively impact your mood. These feel-good chemicals can also help you alleviate stress. Accompanied with the relaxing sounds of the waterfront and waterfall, the Dubai Canal Run is a great place to stay fit and relax.
Details: To register for the Dubai Canal Run and to find out more information visit www.dubaicanalrun.com If you enjoyed this article, you may also be interested in reading about fitness classes that are available in Dubai this January.