Three new Dubai fitness classes to try
Looking to switch up your fitness plan? Tired of the same old gym routine?
Fairmont The Palm has launched three new classes this month for AED 100 or less per group session, including stand-up paddle boarding, meditation and yoga.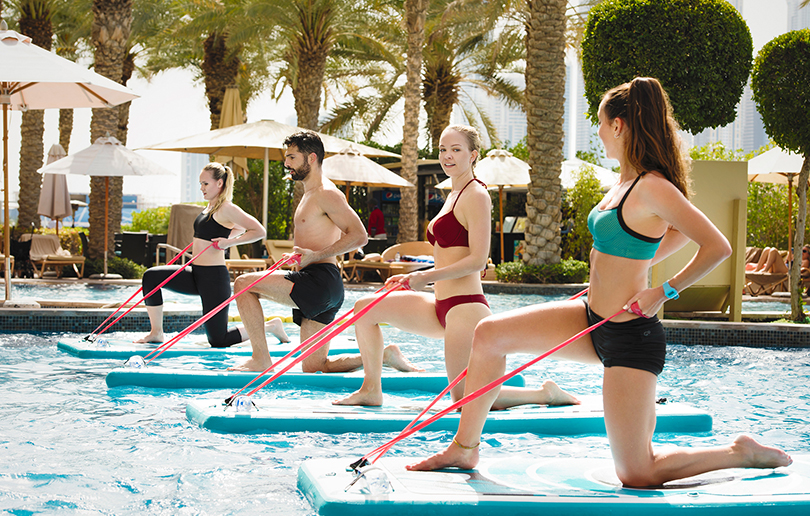 Stand-up paddle boarding
Founded by a professional dancer and Pilates instructor Sophie, Super SUP Fit offers a bespoke boutique Yoga/Pilates and HIIT inspired workout on the water with paddleboards. The aim of the class is to focus on individual muscle groups whilst working the body's stabilizers, coordination and balance all with a sense of fun and funky music.
Sophie will be running two styles of classes each week. SUP HIIT (60 mins) will take place on Thursdays at 10am, and is a high energy, 40-minute super charged workout where guests can expect to jump, squat and really get their heart rate up using resistance bands and balls – falling in is encouraged and expected! (100 AED)
SUP FIT Yoga (60mins) will take place on Sundays at 10am, and consists of a one hour refreshing class, great for toning and focusing on balance, connection and core control.  Guests can enjoy a moment to themselves with relaxation at the end to feel rejuvenated and re-charged. (100 AED)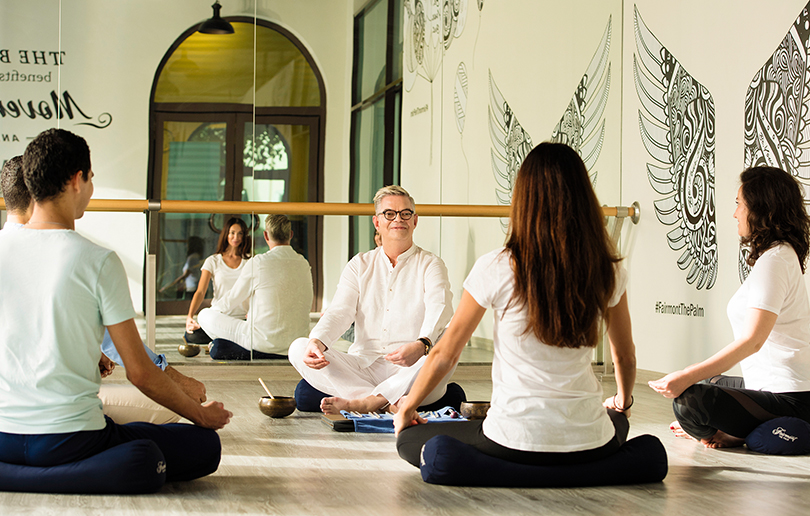 Energy sessions & group meditation
World Renowned Energy Healer and Wellness Practitioner from the UK and based in Dubai, Lee Whyberd's expertise lies within mediation, Spiritual healing, Energy healing, Crystal Healing and Aura cleansing. From March 1, Lee will be partnering with Fairmont The Palm to offer a weekly group meditation session at the resorts Healthclub, involving a guided 60-minute class every Thursday evening at 7pm. Here, Lee will practice the mental and physical element of meditation, practicing deep-breathing techniques, mindfulness and calming both mind and body to balance energy. (85 AED per person)
In addition, Lee will also be offering individual energy therapy sessions at the resorts award winning Willow Stream Spa every Tuesday between 9am and 10am (45/60 mins, AED 395/AED 680).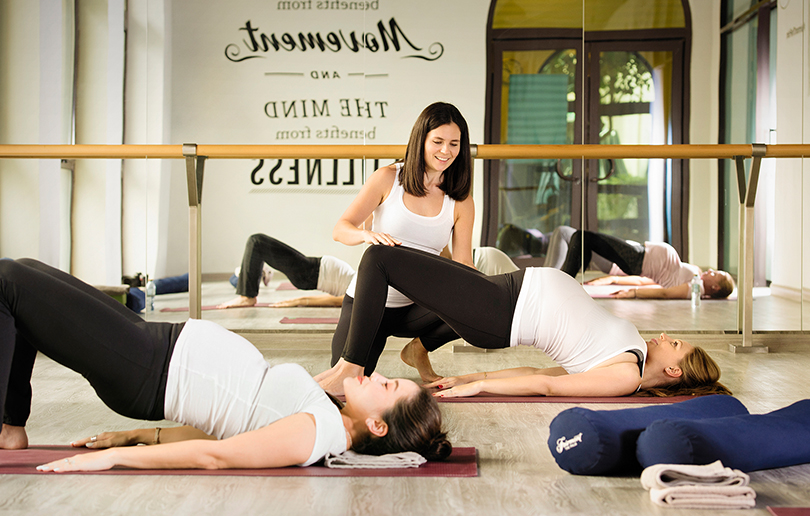 Pre & post-natal yoga classes
A yoga specialist certified in mediation, Yin, Hatha, Luna and Vinyasa yoga, Ektaerina will be bringing a series of pre and post-natal yoga sessions to Fairmont The Palms Healthclub studio. An expert in exercise for mums to be before and after delivery of their little ones, guests can rest assured they will experience a relaxing and re-energizing yoga class no matter what stage of their pregnancy. Ekaterina prides herself on being a well-rounded movement educator, and will be promoting intuitive and healing therapies in her pre-/post-natal yoga classes every Sunday at 8:30am and Thursday sat 10:30am (AED 85).
Details: For booking or more information on the fitness classes, visit www.beyourbestdxb.com or call Health Club on +971 4 457 3545 or email: palm.healthclub@fairmont.com. For reservations or more information for the energy healing sessions, call Willow Stream Spa on +971 4 457 3545 or email: palm.willowstream@fairmont.com