Fitness First to host annual Pink Party event for Breast Cancer Awareness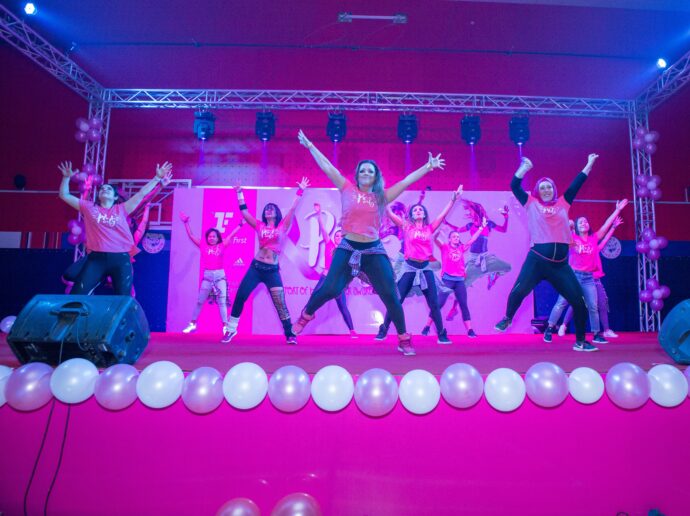 Don your most dazzling pink training outfits and head down to Dubai Sportsplex this weekend for Fitness First's annual Pink Party.
Taking place on Friday 4 October in support of Breast Cancer Awareness Month, Fitness First's hugely popular Pink Party will come alive with Pink! and will be booming with everyone's favourite Zumba tracks and choreography. All women and children (over the age of six) are welcome, providing you wear Pink!
The Pink Party will run for 2 hours and will be hosted by Fitness First's certified, GX instructors. Just like any regular Zumba class you love, only more awesome; The Pink Party will be full of people celebrating and honouring friends and family navigating through, or a survivor of breast cancer.
Kids are also welcome and can take part in a special 1-hour Kids Zumba class at the beginning of the event. FREE for both Fitness First members and non-members, the Pink Party usually attracts over 1000 attendees- so grab your friends, wear pink and come raise awareness – while having a great time!
What's more, the first 300 participants to arrive at the venue will receive an Adidas t-shirt.
Details: Pink Party will run from 4pm-5pm for kids, and 5pm-6pm for adults on Friday 4 October at Dubai Sportsplex, Championship Court. To register, please click here.