Free fitness sessions return to Palm Jumeirah this weekend
Club Vista Mare on Palm Jumeirah is shaping up for its first edition of Core Beats for 2019, with a power-packed line-up of events – including yoga, meditation and high-intensity interval training (HIIT) workouts.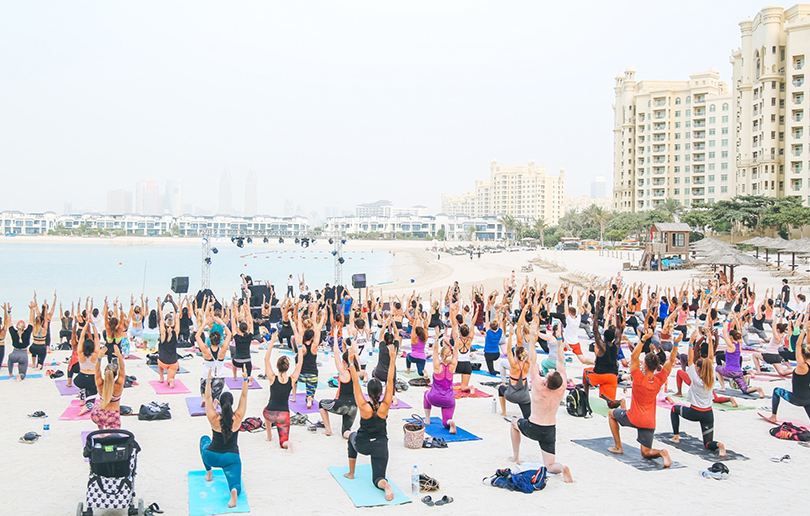 The free-to-attend beach yoga and fitness concert series has been a huge hit since its launch last year, with nearly 1,500 participants so far. It's now back for 2019, with the first Core Beats on 26 January from 4pm to 6.30pm.
Held on the beach offering spectacular views, Core Beats will feature musicians Anas Alhalabi on the handpan and Odai Al-Suliman on the qanun, creating live trance music for the Yoga Beats session.
Participants will experience powerful guided meditation with Vanessa Roux (@YogaGypsyWarrior) and enhanced breathing Flow with Nitia Krishna (@nitaiyog). This will be followed by the Fitness Beats session that will feature a 60-minute body weight, HIIT workout conducted by experts from top fitness center, Crank.
Core Beats is held in collaboration with Dubai's leading yoga studio, Yoga La Vie. Participants must bring a personal yoga mat or beach towel, and a water bottle to the workout sessions.
Club Vista Mare will continue its community and fitness activities throughout 2019, with more events to further enhance its position as a vibrant, interactive beachfront destination.
Details: Register for the event through Facebook event pages: Yoga Beats – My Yoga Trance  and Fitness Beats – Crank's Greatest HIITS, or download the free Core Direction app to sign-up. To learn more about fitness classes taking place in Dubai this January, read this story here.