Three reasons why you need this ultra-versatile travel cot
Let your little one enjoy their home-away-from-home next time you're planning a night away, with this ultra-versatile travel cot from Hauck. Quick to set-up and fold away, the Play'n Relax simply takes a familiar environment with you wherever you go, ensuring your child can rest easy anywhere.
Ultra-safe and tip-resistant
This bed is not easily bowled over, because the Play'n Relax design is narrower at the top, meaning its conical shape makes the bed particularly stable and untippable. With the flamboyant, bi-colour appearance of its frame and soft colors, Play'n Relax fits into every room.
Perfect for sleep and play
Doubling up as a mobile playpen, it's an attractive retreat where your child can safely play or just lay down and relax. Your little one can climb in and out of the side door, which provides more options for activity. Naturally, the zip fastening can only be opened from the outside.
Always mobile
Thanks to the wheels, the bed can be moved anywhere you are, meaning your little one can always enjoy your closeness. What's more, you can watch your child at any time through the large side windows. At night, simply roll the Play'n Relax to your bed and use it as a practical sleeping place for your offspring. A carrying case and a folding bottom are already included for convenient carrying when on the move.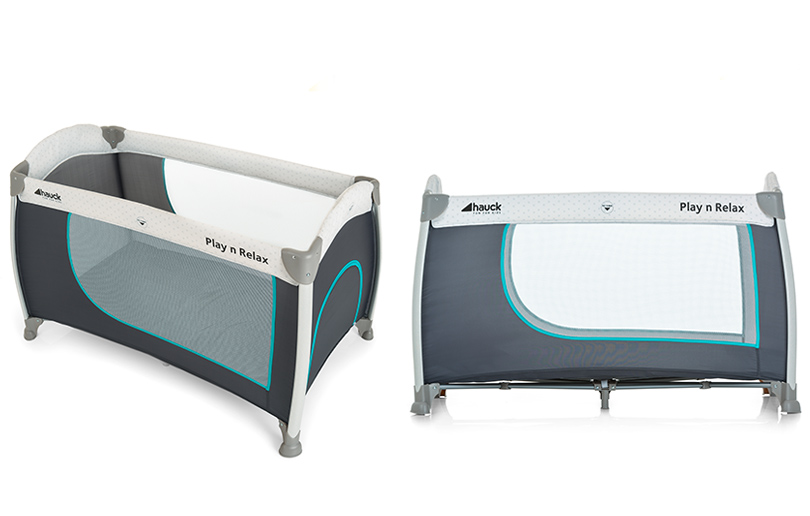 Details: For more information on the Play'n Relax, visit the Hauck website.