Speech therapy: Does your child need expert help?
Dr. Shatha AlNassar gives us a tour of her therapy centre at Mirdif 35, where they cater to children of all ages, bringing them up to the required academic level with their speech and communication skills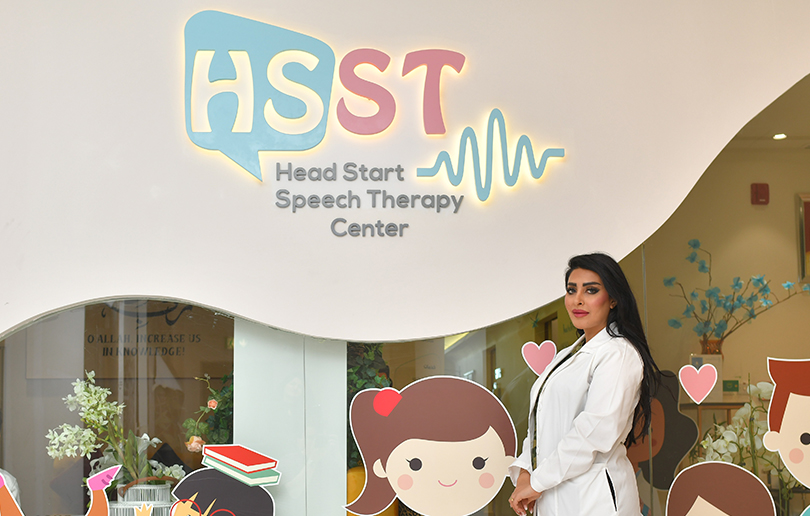 Established in 2015, Dr. Shatha Al Nassar initially opened the centre just to consult and guide parents. "I found plenty of misdiagnosis here in the UAE and realised many kids didn't receive what was required, and therapy wasn't up to par with international standards. 90 per cent of the parents who come here have had an issue with their previous therapist or are confused about what needs to be done to make their children better," she says. Little did she know, that few months down the line she would launch a full-fledge centre to cater to the high demand of special services across the spectrum.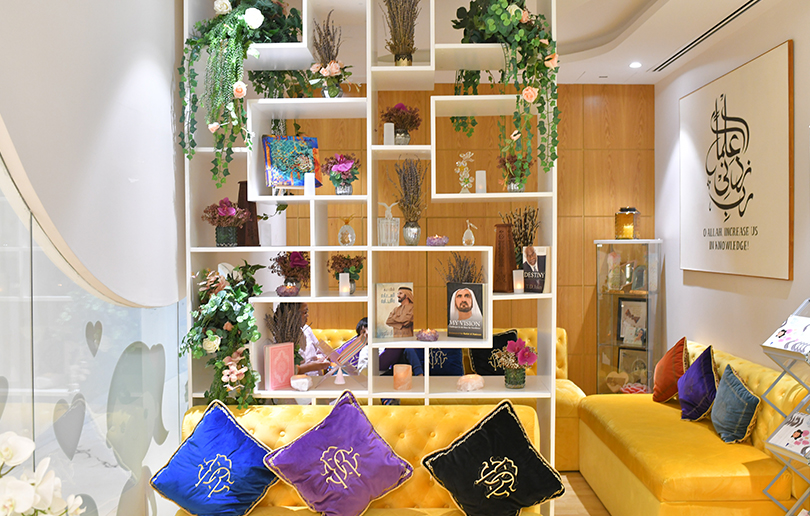 At the moment, the centre caters to over 100 children – mainly Arab and Indian – with one-on-one sessions held daily. As we walk around the premises, Dr. Shatha briefs us on the process of this inviting family-friendly centre. The journey begins at the consultation area, where parents meet with the in-house expert to discuss their child's issues when it comes to speech, language and motor skill difficulties. Bright colours with leafy prints adorn the walls, keeping parents and children calm as they speak to the consultant. "Most parents come here absolutely frustrated from not getting any results and feel anxious as they are expecting something different. This area makes them feel positive, as they come to you seeking help, to get benefits out of therapy," says Dr. Shatha. She also goes on to explain that parents can sometimes come in with a negative experience, so the area has to be cosy and welcoming. "We are here to listen and help."
We make our way to the next room with illustrations, shapes and arrows for children to understand. Once parents complete their consultation, they are given a plan for their kids advising them on what their child needs to develop successfully. The sessions take place in the designated room, with 45-minutes allocated for each child, per zone.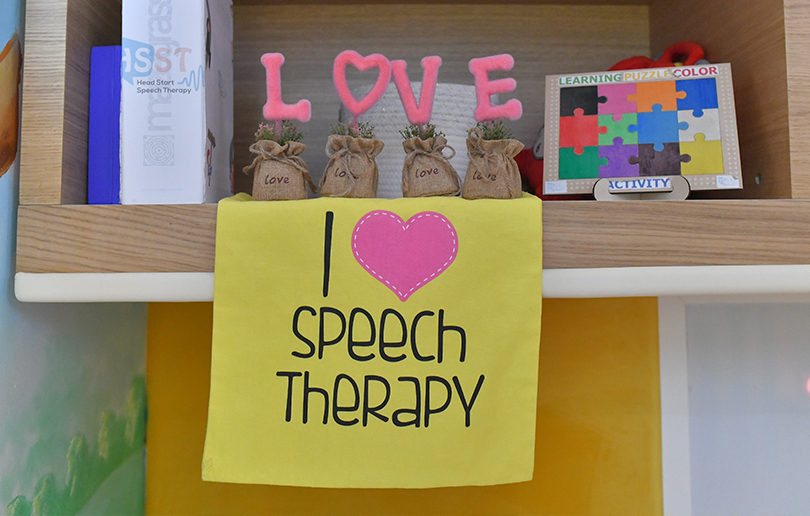 First of is the Speech Therapy Room for children who have difficulties with understanding and expressing themselves. It's hard for children to comprehend the idea behind the room, which is why posters are placed across the wall with words and drawings to help them understand. A poster that indicates children need to avoid hitting, pinching, biting, and screaming, teaches them how to better express themselves while correcting behavioral issues. "They can be aggressive at first, because they can't talk so they don't know how to express themselves. Parents don't understand them, so when the kids start therapy, they learn that they aren't supposed to do these things, and that's when they start to bond with their parents." The other speech therapy room is where Dr. Shatha will soon be launching group sessions to develop a curriculum for nursery, KG and grade 1. "This is more for early intervention. For example, if you have a child who is three-years old, but their speech is delayed and on the level of a one-year old. We will introduce something that is suitable for the child's age, where we prepare them for their age and school."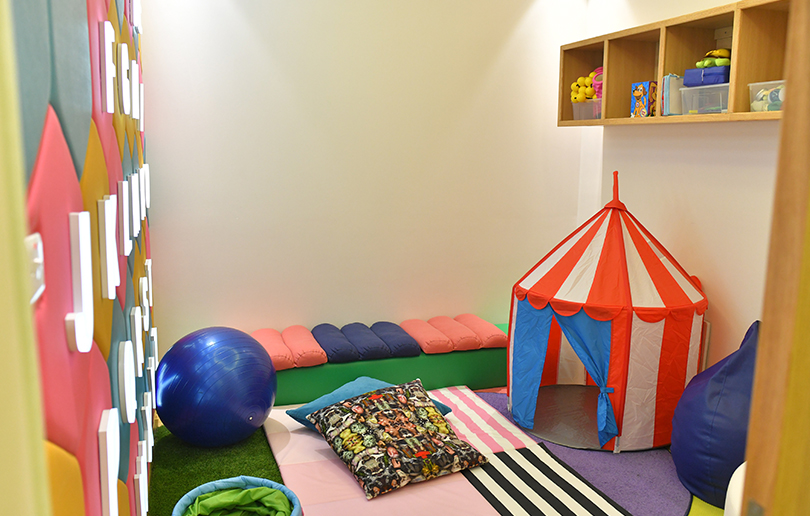 The next stop is the calm, dim-lit sensory room that is mostly for autistic children and anyone who needs to develop their senses. Children can have issues with touch, smell and textures, and can touch and feel back-lit letters across a colourful wall while learning at the same time. Various other activities take place in the room to help them improve their sensory issues in a stimulating environment. At the end, children get to choose different actions from posters on a wall: hug, nudge, high five, so that they learn how to express and react.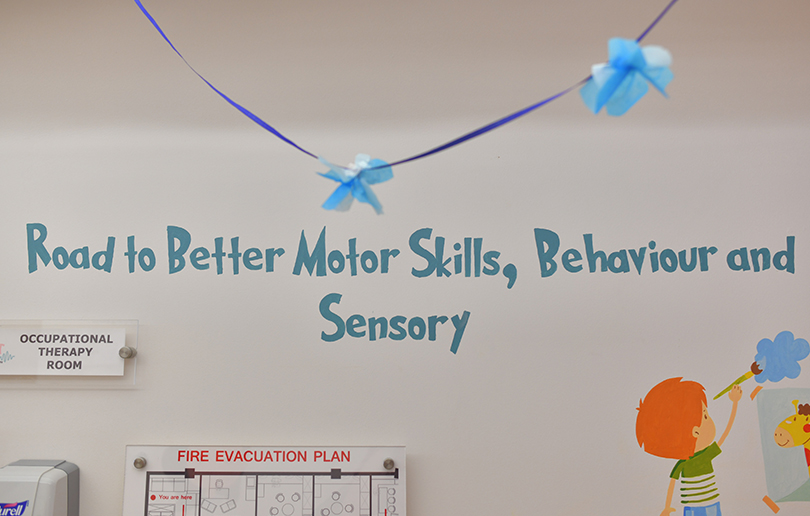 Our last stop is the occupational therapy room which focuses on hand functions, allowing them to be independent and ready for school and life. "Sometimes a three-year old can't open a book, hold a pen, or draw. If there is a delay in their motor skills, we send them for supportive occupational therapy," says Dr. Shatha. At the centre, they teach and support with motor skills, understanding, and their senses. "We work on the whole component, so they aren't lacking any skills for their age." The room also features a large swing net where they can relax and calm their mind.
For those interested in registering their children, Dr. Shatha mentions the process takes a minimum of four months, for mild cases, and up to one year or longer for children who need serious development. Currently, the centre treats kids across the spectrum, with autism, ADHD, brain damage, feeding and sensory issues. "We treat the major things: communication, sensory and motor issues."
In the future, the centre will be evolving into a rehabilitation centre which includes a nutritionist, neurologist, as most kids who have difficulties in understanding are malnourished as they don't know how to ask for food, and the mums aren't aware sometimes either. We need them to be physically and mentally strong when they come in, if they have to get better. That's why we sometimes have shadows in the room as well, to hold up kids who are weak and lethargic.
Details: For more information, contact +9714 324 4112 or visit headstart-speechtherapy.com