Protecting your newborn baby's skin with WaterWipes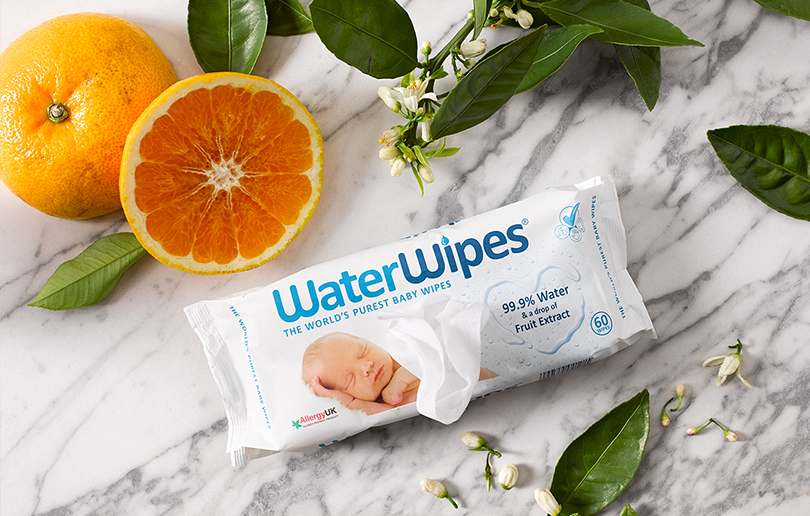 There's no room for debate – a newborn baby's skin is the softest, loveliest, most precious thing there is. Every parent will tell you that.
There is more to a baby's skin than its unique feel and smell. It consists of three main layers which ensure protection, regulation and sensation. The outermost layer protects against microorganisms, chemicals and allergens and this barrier function is very important for infants. Babies' skin has just one fifth of the thickness of adults', which can increase the likelihood of permeability and dryness. It is therefore important to select the correct types of products and ingredients for use on babies' sensitive skin to:
Prevent diaper rash
Minimize skin conditions such as eczema
Preserve the barrier function
Choosing the right products for your baby's skin
It is recommended that products used for cleansing babies should not alter or affect the protective skin barrier. When choosing products for infant and newborn skin, you should always choose pH neutral products, products containing only mild preservatives that are fragrance-free, alcohol-free and soap-free. Fragrances and preservatives are the two most clinically relevant allergens found in personal care products.
One of the most common products used to support a baby's skin routine and care is baby wipes. While you may find many baby wipes options at your local supermarket, it is always important to check the number of ingredients in the product before purchasing the wipes.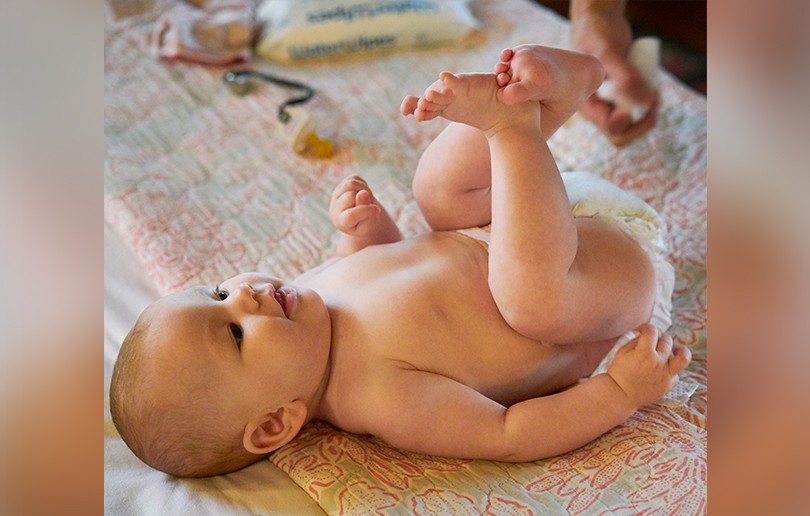 What makes WaterWipes different from other baby wipes?
WaterWipes, the world's purest baby wipes, are made from 99.9% high purity water and a drop of Fruit Extract. The Fruit Extract has naturally occurring antimicrobial properties, and acts as a gentle skin conditioner. WaterWipes are soap, alcohol and fragrance free to help reduce the risk of drying out the skin and the potential development of nappy rash.
Clinical studies, overseen by dermatologists show that WaterWipes have good skin compatibility, are non-irritating and non-sensitizing. WaterWipes provide safe cleansing for the most delicate newborn skin and are so gentle they can also be used on premature babies. They have been specifically developed to be as mild and pure as cotton wool and water.
WaterWipes contain minimal ingredients and are manufactured using a unique and patented technology within cleanroom conditions, allowing it to produce a gentle and effective baby wipe without the addition of unnecessary ingredients.
WaterWipes are the only baby wipes awarded by several associations:
Allergy UK
The National Eczema Associaton of America (NEA)
Gold Winner of Mother Baby & Child Awards 2018 as Baby Wipe Brand of the year
AssociatIon Française pour la Prévention des Allergies – AFPRAL
The Eczema Association of Australasia (EAA)
Registered with Vegan Society
Details: Available at leading retail outlets across the UAE. For more information, please visit the WaterWipes website.