10 road safety tips for travelling with children
This time of year is often spent in the car, driving to take that long-awaited staycation, or catch up with friends and family. Travelling with a baby can make this journey a little bit more complicated. Here, Suzanne Brown, co-founder of ClevaMama (baby products retailer) has put together her top tips to make the journey enjoyable for everyone.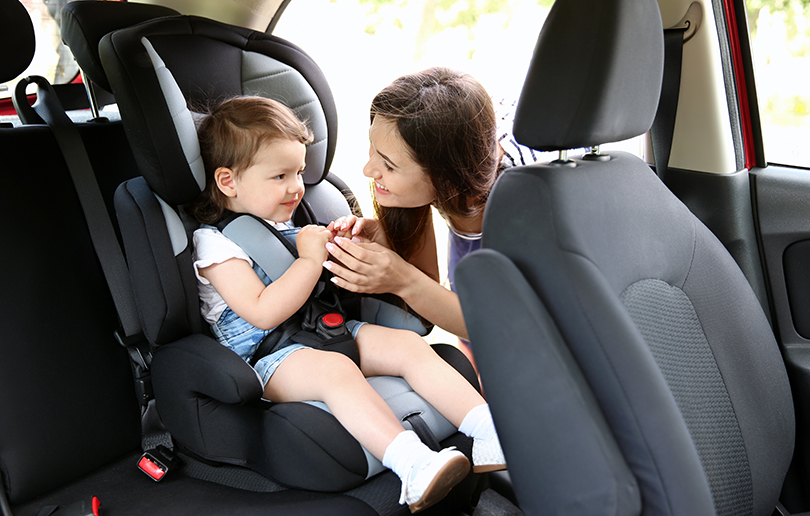 Prepare your car
Make sure your vehicle is safe and ready for the long ride. Fill up the tank, check the tire pressure, change the oil if needed – the last thing you want is to break down with your baby in tow.
Map out your rest stops
No one likes to be cooped up in a car for too long, and it is very important to be prepared to stop every couple of hours to take your baby out of the car seat for a break. You might want to schedule your stops around baby's feedings to make planning easier.
Car seats can get hot
To keep your baby safe and help him/her in case of a crash, modern car seats are now being made padded and heavy. This can cause an issue with car seats getting too hot, particularly on a sunny day. Always make sure to travel in the morning or evening to avoid the worst of the heat. Dress the baby very lightly, and in layers (not many), which can be quickly and easily removed and remember to cool down the car before you head out – run the air-con for a few minutes. It's also advisable to get window shades to protect baby from the sun, pat your baby down with a damp cloth before your journey, and pull over for hydration breaks.
Consider buying a baby mirror
Set it up so you can see your baby clearly from the front seat and they can see you.
Keep important phone numbers handy
Make sure you have phone numbers for your paediatrician and emergency services handy. You probably won't need them, but just in case your baby gets sick or an emergency arises, it's nice to have them.
 Pack wisely and in a large changing bag (separate from your luggage)
On top of the usual baby stuff you'll need during the trip (diapers, wipes, etc.), bring along a change of clothes, a blanket/lovey (or anything that helps your baby sleep well), snacks, and a rubbish bag to toss things like dirty diapers and empty cups.
 Bring a first-aid kit
It's always wise to be prepared just in case a mishap occurs. Take any prescription medications that your baby requires, medicines in case a fever occurs or baby is teething, diaper rash treatment, and, of course, bandages and first-aid ointment.
Feed and change your baby before you leave
Take care of your baby's basic needs before you start driving. If your baby is warm, dry, and fed, he or she will be more likely to tolerate the drive. Moreover, you'll be able to get a good start and drive without having to stop prematurely.
Pack water and snacks for yourself
Particularly if you are breastfeeding, you will need to eat and drink water regularly to keep your hydrated and fuel your milk production.
Focus on entertainment
You want to keep your baby happy during this trip to avoid on-the-road meltdowns. Try decorating your windows with some brightly coloured removable images – careful not to choose anything so large that it interferes with your ability to see. Bring their favourite toys and books, but don't let her have all of them at once. For older babies and toddlers, let them enjoy their favourite shows on a tablet.