Sharing your daily tasks with the kids can instil valuable life lessons
Involving children in everyday tasks allows parents to bond with their young ones, while simultaneously instilling a sense of responsibility and organisation in them, says Monica Valrani, CEO of Ladybird Nurseries.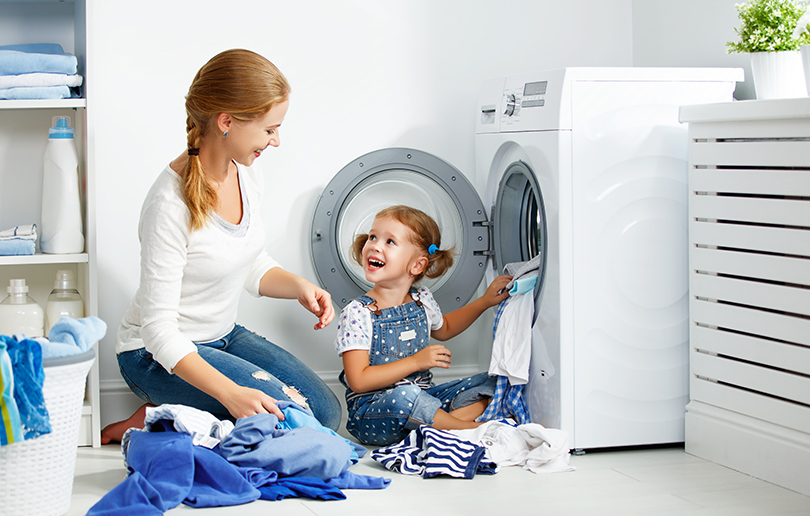 Finding the balance between navigating busy work schedules, household chores, and most importantly ensuring that your little ones are showered with love and attention can be difficult.
Dubai-based nursery, Ladybird Nursery, believes that children who grow up with varied exposure to day to day tasks will find this challenge less overwhelming when they come to balance similar activities themselves in later life – be it in school, university or as they start their careers.
Involving them in daily errands is important in the process of instilling in them a sense of responsibility, having grown up watching their parents ensure the smooth running of all aspects of their life.
"The busy lifestyle of working parents can be challenging to navigate, but there are many ways to involve the children in a way that ensures they do not feel left out, but also helps parents tick items off of their daily checklist. Young children are curious by nature and their need to be involved sometimes plays to the benefit of parents, especially when life lessons can be learnt on a daily basis," says Monica Valrani, CEO of Ladybird Nurseries.
A key area in which parents can encourage the young ones to help is through daily household tasks. Depending on their age, children can be entrusted with tasks such as setting and clearing the table, putting rinsed dishes in the dishwasher, clearing up cluttered toys, folding laundry, and making their own beds. Valrani explains, "By doing chores, parents can teach children the importance of helping out around the house, contributing to their development as adults by promoting their sense of self-motivation and organisation."
It also helps to identify where a child's interests lie, as this will ease the process of getting them involved. Those with a creative flair can opt to get busy in the kitchen, experimenting with flavours and cuisines alongside their parents. Children with a knack for organisation can help out with spring-cleaning and other related activities, bonding with their parents as they do so.
For more information, visit https://ladybirdnursery.ae/