Eco-friendly warriors: The importance of sustainable children's products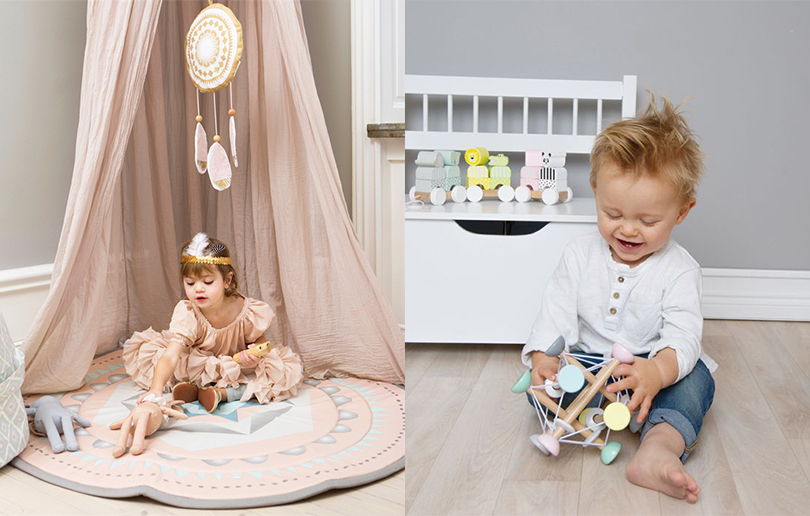 With global warming being a trending topic, it's important to touch upon the cause of our actions. While recycling and avoiding plastic are baby steps, we should become more conscious of our purchases too. Here Elli Kasbi, Founder of Elli Junior, discusses the significance of choosing sustainable options for your children.
How is eco-awareness and social responsibility a part of your philosophy?
Most of our products are made with the intention of having a much longer lifespan than average. Our new collection is made from 100 per cent organic bamboo or 100 per cent organic cotton. We want to bring you the best quality at the most affordable price. We support that by paying a little more for our materials.
Why is it important for mums to buy eco-friendly and sustainable products for their children?
By choosing sustainable and eco-friendly products, you are helping to save our planets resources. We aim to produce all products as responsibly and sustainable as possible. This is a continuing process. A broad and long-term environmental approach is taken to our entire business, which is a constant factor in decision-making at all levels. Our goal is to have a 100% sustainable company. Mums, you will support a better world with less waste, reduced consumption and reduced energy consumption. So, buy responsibly and create a big ecological difference in your life.
When shopping for toys, should mums choose wood over plastic varieties?
No matter what you choose for your child it's important to understand the benefits of wood and disadvantages of plastic. We try to not bring in plastic toys since and offer a variety of toys that can be used for generations to come. Wooden toys are made to last and future siblings will be able to use the same toys. Furthermore, they will even be in a good condition for you to put them away for your grandchildren. We work with solid wood products that are non-toxic and harmless for your child. So, if it falls down, it won't break and fall apart. If you are looking for durable toys, it's important to invest a little more for quality. Plastic can be toxic, so we try to not use any plastic. Besides, its bad for the environment too. By using wooden toys, you can also educate children on the harmful effects of plastic and teach our future leaders be being a good role model.
Top 3 baby items that should always be eco-friendly?
Building blocks – to learn the alphabet and numbers in a simple way, less colors and shapes.
Baby walker – These act as the perfect support for babies who have started learning to walk, but also works as a toy in itself and to place other toys in and drive around, even for slightly older children.
Blankets – An organic fabric that only gets softer with each wash and has great temperature controlling properties.
Elli Junior is a one-stop baby shop offering a unique selection of high quality Swedish organic accessories, toys and interiors. Shop the collection at ellijunior.com or head to the store at Yas Mall (Inside House of Fraser – 1 level Up at Kids Department) for inspiration.