A girls' football festival is heading to Abu Dhabi soon
Following the success of #SameGoals 2018, Manchester City has announced the return of the initiative for the second year running.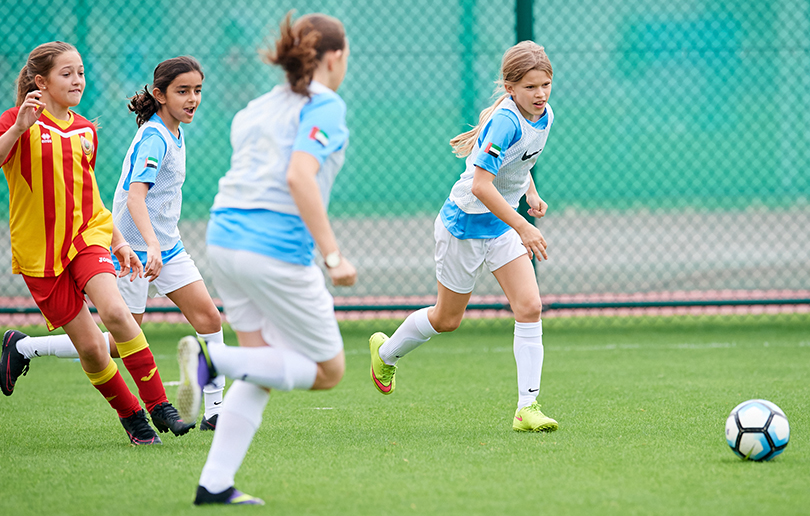 #SameGoals aims to inspire the next generation of female footballers by delivering footballs to every girl who sends in a video showing them scoring – or saving – a goal, this way each girl can keep playing and growing her passion for the game.
New for 2019, Manchester City will host a series of #SameGoals Football Festivals across a variety of global locations, including Manchester, the United States, Abu Dhabi and China, to provide girls with even more opportunities to play the game.
The UAE's #SameGoals festival takes place on 9 March at Emirates Palace in Abu Dhabi. Children and their families will be able to enjoy a range of football activities, including skill challenges, coaching clinics delivered by City Football Schools coaches and a series of mini tournaments. Entry is free of charge and details of how to sign up and redeem tickets will be shared via the Club's website in the coming weeks.
Commenting on the return of #SameGoals, Steph Houghton, Manchester City captain, said:
"Football is such an incredible sport to take part in. It's fun, a great way to make friends and helps you to keep fit and healthy. We hope Same Goals encourages even more girls to give football a go and see how amazing it is.
"The entries submitted last year were unbelievable and I hope all those girls have kept practising and have some new tricks and skills to show us this year!"
Details: For more information, please visit: www.mancity.com