Breeze through half term with this five-day Dubai camp
School's almost out, and Club Mina at Le Meridien Mina Seyahi has the kids half-term fun sorted with a fun-packed winter camp to keep your little ones entertained.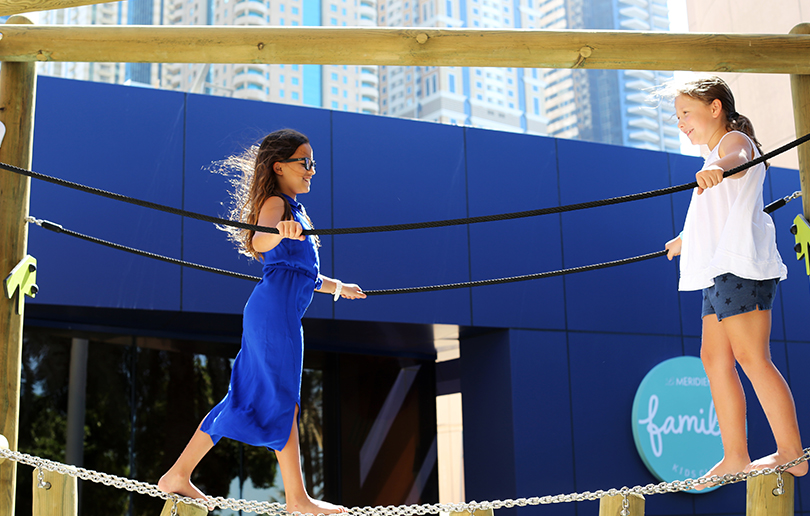 From 17th to 21st February 2019, the family-friendly oasis is set to host the Half Term Winter Camp, a fun and educational five-day camp designed specifically for children aged 6 to 12 years.
The multi-activity camp is the perfect place for kids to burn off some energy through a range of exciting sports and pick-up key skills through a range of specialist programmes aimed to increase creativity, concentration, and other cognitive functions.
From 9am to 2pm, get the kids down to Club Mina for five fun-packed hours of activities – think football, volleyball, kayaking, paddle boarding, arts and crafts, survival training and more. The range of activities, skills training and games have been chosen to encourage team spirit and inclusion, meaning there's something for everyone and parents can sit back and relax, as qualified coaches will be on hand to guide each lesson.
With private beach access, five temperature-controlled pools including two shaded kid's pools, Club Mina is the perfect place to keep the kiddos active over half term while the parents relax poolside, or at one of Le Meridien Mina Seyahi's many dining establishments, such as the newly opened Bounty Beets.
Details: For further information or to make a booking call the Le Meridien Family Club at +971 4 318 1315 or email 01895.clubmina@marriott.com