A petting zoo has opened at a Dubai shopping mall
Yes, you read that correctly. A petting zoo has opened in a Dubai shopping mall!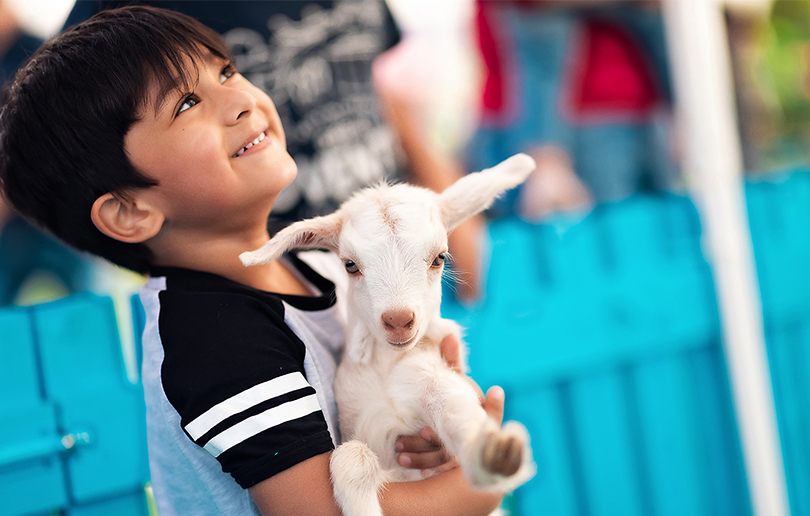 Every Friday, City Centre Me'aisem is hosting a free petting zoo until March 25.
After a successful inaugural season last year, City Centre Me'aisem has brought back its pop-up community hub 'Outdoors' with many more exciting food trucks and stalls, entertainment and activities for visitors of all ages.
The area just outside the mall has been transformed into a vibrant communal space inspired by buzzing international food markets where people can take in the fresh air, get active, make new friends and let your pets socialise too!
Little ones can have fun with some cuddly animals at the petting zoo. As the kids roam freely and interact with the hamsters, goats, chicken and rabbits, they'll get a tactile experience that will help them learn more about the animals and teach compassion towards other living beings. There will also be an opportunity for kids to take a thrilling pony ride this season.
Details: Outdoors is open from 4pm-midnight on weekdays, and noon-midnight on weekends at City Centre Me'aisem.