Mattel Play! Town to host picnic with Barney & Friends this Friday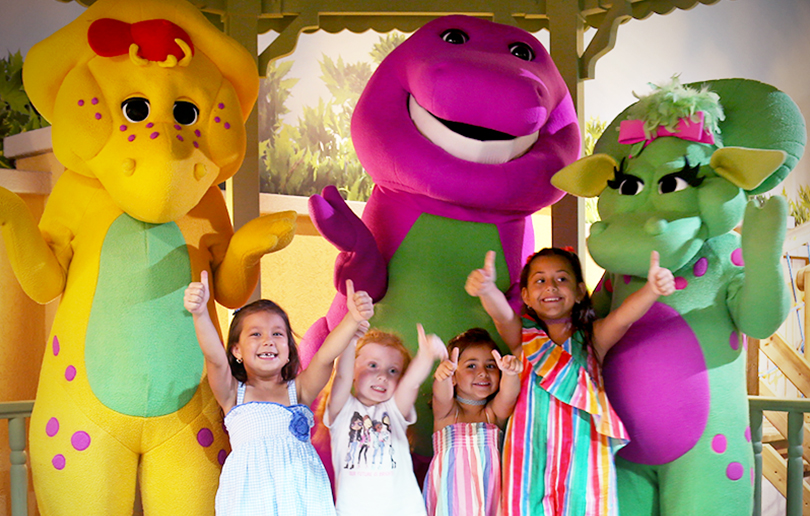 Dubai's favourite edutainment attraction, Mattel Play! Town is set to host a unique and interactive picnic experience for the whole family that will transport guests into the magical world of Barney & friends.
'Picnic with Barney & friends' is set to launch on Friday 5th April and invites guests to relax in Barney's House between 9.30am and 11am for the ultimate immersive picnic experience featuring the famous purple dinosaur 'Barney' and his friends 'BJ & Baby Bop'.
Tuck into a glorious breakfast spread and children's imaginations can run wild and enjoy a fun-filled morning with the 200-million-year-old lovable, huggable T-rex who encourages positive values and good manners for growing children everywhere.
Children of all ages love spending time in Barney's house where they can enjoy making music on his magical piano, see some fishes in the koi pond and jump around the themed playground. There will also be face painting and plenty of meet and greet and photo opportunities, so get ready to pull your best dino smile! The morning also comes complete with a musical parade where guests can soak up the fun ambience and enjoy a dance with their favourite characters.
Strengthening its reputation Dubai's favourite entertainment park, Mattel Play! Town once again delivers a fun-filled morning outing that will both excite and educate families as they play, learn and have fun together.
Moving forward, the special event will take place on the first Friday of every month, offering guests the chance to delve even deeper into the world of Barney & friends.
Details: Book online for AED 149 for children, AED 99 for adults and a special discounted rate of AED 399 for families of four.