All-new Palm Jumeirah kids club opens for the summer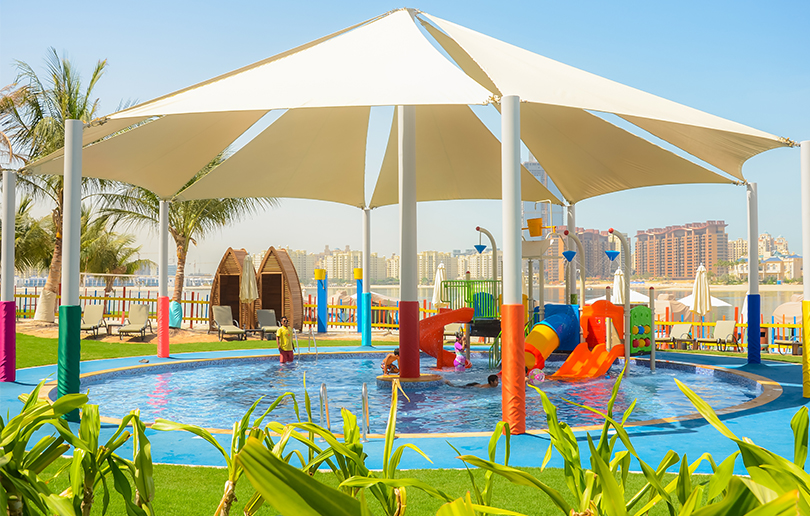 A new kids club has launched at Rixos The Palm Dubai for the summer, welcoming the first children's Amphitheatre to the UAE.
The colourful sanctuary invites the luxury hotel's junior guests to dive into all things creative, imaginative and memorable. From sushi making at the culinary workshops, to exploring the sandy beach with archaeological activities, Rixy Kids Club curates a dynamic itinerary to cater to all interests.
At Toddler Town for those aged 4 and under, Rixy Club creates a blissful haven for toddlers and parents wishing to cool off from the heat this summer. Parents are welcome to recharge at Toddler Town's Baby Chamber, an air-conditioned changing room where mothers can freshen up and feed their babies in privacy.
With professional nannies and certified baby-sitting service on site, parents can leave their children to catch their forty winks at the Nap Room. Babysitting service available to hotel guests, family members of Rixos Club Membership and Privilee members for AED 125 per hour per child. Post naptime, toddlers can get creative at Brickland, a colorful activity room specially made for block building where they can gain spatial awareness.
For those aged 5-12 years, Rixy Club's vibrant Junior Town hosts the ultimate environment of fun and excitement, making it every child's dream afternoon. With plenty of activities, each and every child's interests are catered for, from art, science, brand new colourful waterslides and splash zone in the outdoor shaded pool, and the UAE's first in-hotel amphitheater dedicated to kids. Activities are complimentary to hotel guests, family members of Rixos Club Membership and Privilee members only.
Details: For more information, or to make a reservation, call +971 4 457 5555 or visit thepalmdubai.rixos.com