Bring your baby to the movies every Tuesday at this Dubai cinema
To give mums a chance to reconnect with friends and to see a movie in a relaxing, baby friendly environment, mums can now make the most of Roxy Mamas' mornings every Tuesday at Roxy Cinemas.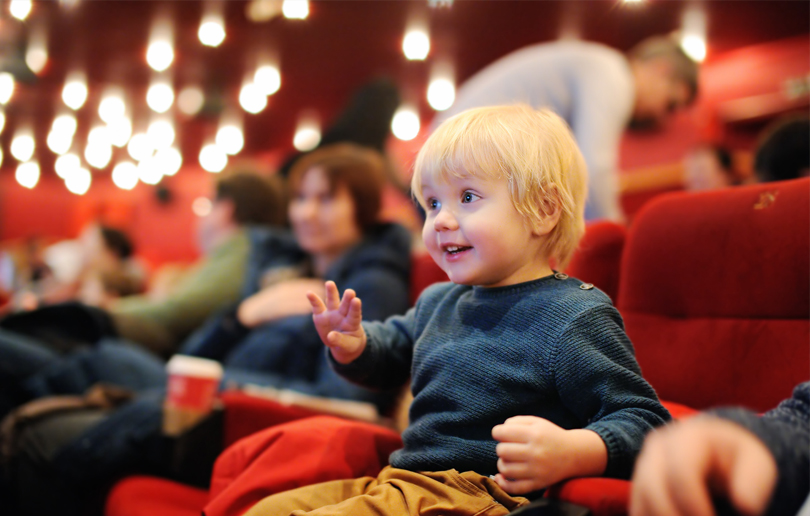 From 9am – 10am, mums can catch-up with friends in the Platinum Plus Lounge with refreshments including hot food and live stations. From 10am, they can then enjoy a latest blockbuster or an old-time movie classic in the comfort of Platinum Plus, where the seats are big enough for both mum and baby to kick back and relax.
With the cinema lights dimmed so babies aren't in complete darkness and the volume lowered, it's the perfect environment for those under the age of 4.
On the 26th March at Roxy Cinemas City Walk, Al Jalila Children's Specialty Hospital will be hosting a Roxy Mamas morning with experienced pediatricians on hand offering mums advice for their little ones. Plus, environmentally-friendly baby nappies and wet wipes provider, Pureborn and personal home care professionals, Emirates Home Nursing will be there, complete with giveaways and a morning of fun.
Mums will then be able to pick from three films to watch including Captain Marvel, Miss Congeniality and Me Before You – making it the perfect morning out!
Details: Every Tuesday, 9-10am for breakfast and refreshments, 10am for the movie screening. AED 95 per adult at Roxy Cinemas at City Walk and The Beach. For more information, please visit the website.