The Smash Room Dubai launches family-friendly package
Who says only grown-ups are allowed to have a smashing time?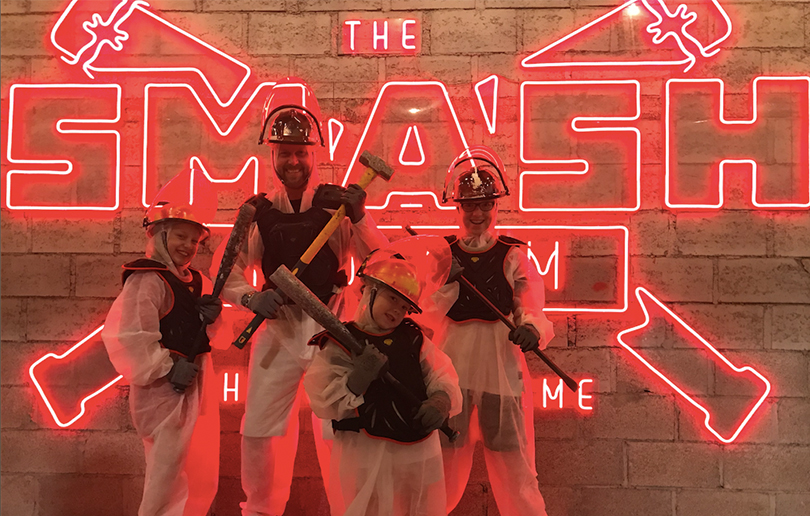 In an attempt to bring the family together in a fun and safe environment, The Smash Room has introduced the Family Smash Package. Serving as an alternative party and play destination, kids are free to destroy glasses, TVs and DVDs under the supervision of their parents or guardians.
The Smash Room has always been safe for kids, and the introduction of the Family Smash Package as a separate offering is as a result of growing demand from parents seeking adventurous activities for their kids to partake in.
Since the launch, The Smash Room has hosted over 100 young kids and their family for smashing sessions, equipping them with smaller and lighter tools to make it easier for children between the ages of 5 and 16 years to have fun in a controlled environment.
It's not just all fun and games, shattering glasses and destroying DVDs can also be good for your mental health, says Hiba Balfaqih, co-founder of The Smash Room, who happens to be a professional psychologist.
"Smash rooms like ours provide people including children with an outlet to relieve pressure they didn't know was there. We give you permission to throw a tantrum without judgement or repercussions. Of course, it's not a substitute for therapy, but it's a fun way to let off steam and reduce stress just like Martial Arts" says Hiba.
The individual packages start from AED 99 while group packages for two or more people are priced at AED 399 and above – which includes smashing 30 glasses and 2 electronic items!
Details: For more information, visit The Smash Room website.