Kids get FREE entry to The Green Planet this Ramadan!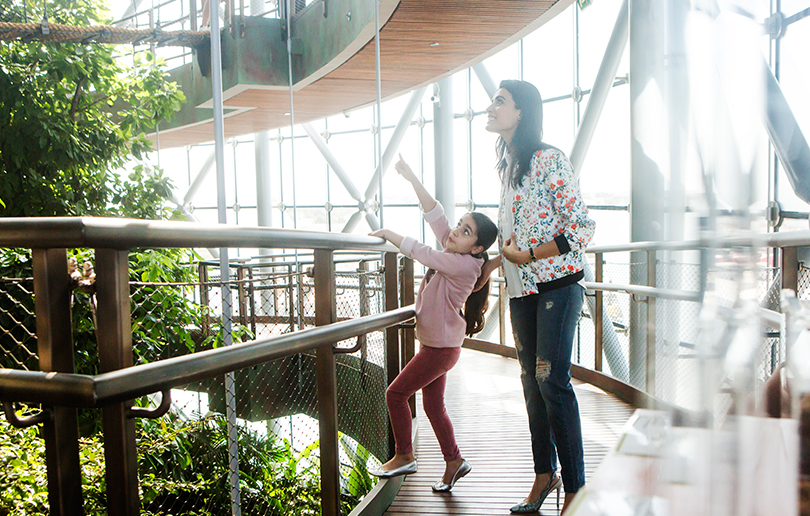 The Green Planet has announced an incredible weekday offer this Ramadan.
Throughout the Holy Month, the region's only standalone educational and recreational bio-dome will permit all children dressed in school uniform free admission with every paying adult from 1pm to close, Sunday to Thursday.
With school hours reduced to just five-hours throughout Ramadan, and some schools finishing up at 1pm – there's no better time to gather the family and get down to this tropical playground for some exciting extra-curricular activities involving exotic wildlife, hands-on experiences and adventure.
The earlier break means that children will be able to witness a memorable feeding frenzy featuring 1,000 of the infamous pygocentrus nattereri, also known as the "The Red Bellied Piranha" at the live feeding session which happens daily at 4pm in the Flooded Rainforest.
From South American toucans, emerald tree boas, mischievous Tamarin monkeys to a bat cave, sloth encounter and the chance to get up close and personal with fascinating Australian wildlife at the new "Australian Walkabout" – The Green Planet promises an afternoon of educational fun for the whole family.
Located in City Walk, the stunning indoor tropical rainforest ecosystem features the world's largest indoor, man-made and life-sustaining tree, plus over 3,000 stunning plants and exotic animals. With a team of highly experienced guides and biologists on hand to teach guests all of the fascinating information about the unique wildlife – there's no better place to enjoy an educational, memorable and CHEAP family day out this Ramadan.
Details: Tickets prices for adults start from just AED 89 (online), or AED 99 (at the gate). For more information, please visit the website, or check the Facebook page for more information.