This weekend in Dubai: Our top pick of family-friendly activities
We're half-way through the school holidays, and if you're running out of fun-filled activities to keep the kids entertained with this weekend, don't worry – we've got you covered!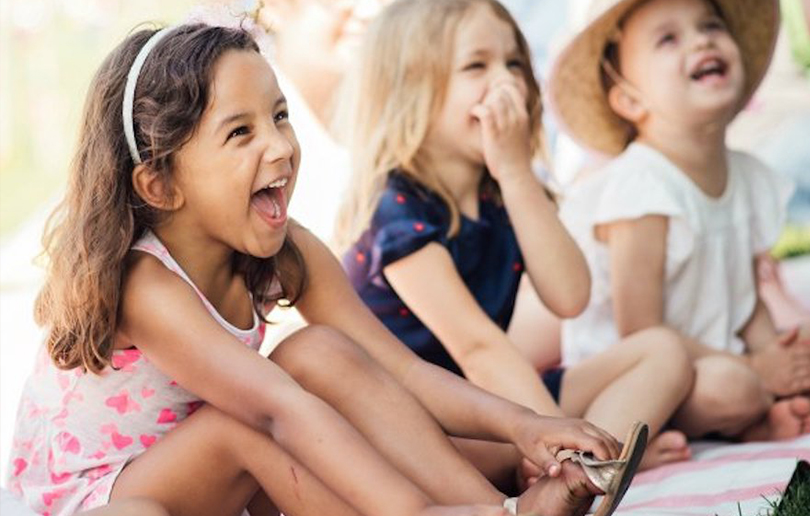 Check out this exciting indoor carnival
OliOli, Dubai's first-of-its-kind experiential play museum for children and parents alike, is launching the greatest indoor kids' carnival in Dubai. Taking place from April 5th to 13th, the OliOli Carnival will be packed with exciting carnival games and activities with unique, and often humorous, twists – perfect for kids and parents with curious minds.
The spectacular OliOli Carnival will feature three dedicated areas: The Absurd Arcade – where kids will experience classic arcade games with a twist; Insane Illusions – where kids will enter a world where not everything is as it seems; and Classic Carnival Games – where kids will have an awesome time playing incredibly fun carnival games and will learn to master these classic games by understanding the science behind them.
Book online in advance to get FREE adult admission! (Bookings must be made 48 hours in advance).
Details: Open from 9am-9pm Thursdays & Fridays, and 9am-7pm Saturday to Wednesday between 5 April and 13 April. AED 155 per child (above 23 months); AED 93 per toddler (12-23 months) and AED 42 per adult. Admission grants three-hour access to both the OliOli Carnival and other OliOli galleries. Visit www.olioli.ae/carnival or call 04 702 7300.
Join the Burjaman Space Adventure
Calling would-be astronauts and space travellers! Until the 20th of April (2 pm to 10 pm daily), BurJuman will transport you to the stars and take you on a stunning intergalactic adventure.
Orbit around the stars and planets, moonwalk through the 3D space tunnel and experience the wonder of weightlessness on the trampoline at the no gravity zone. Take up the laser challenge and explore your creativity at the Space Lab. If all this isn't enough to fuel your rocket for take-off, the anti-gravity room is sure to turn your world upside down, and this is just one of the "out of this world" photo opportunities!
Details: Visit BurJuman until 20th April, every day from 2 pm to 10 pm and embark on your very own space exploration, free for children aged 4 to 12. To learn more, visit www.burjuman.com
Cuddle up to some new furry friends at the Spring Petting Zoo
Souk Madinat Jumeirah welcomes a host of friendly furry animals this weekend to the Central Courtyard for the first Spring Petting Zoo.
The mini-zoo, taking place this Friday 5 April and Saturday 6 April, will feature an impressive line-up of two- and four-legged friends for the children to engage with, such as tortoises, budgies, chinchillas and goats.
Entry is free, and guests are invited to join in the fun, get to know and cuddle some of the cute creatures.
Details: From 12noon till 8pm at Souk Madinat Jumeirah.
Catch a new movie at ROXY Cinemas
The weather is heating up and summer is most definitely on its way. Movie-goers looking to escape the rising temperatures this Spring are invited to join Roxy Cinemas to celebrate the release of one of the most anticipated family-friendly blockbusters this year, DUMBO.
Directed by Tim Burton and starring Hollywood's sought-after actor, Colin Farrell, the storyline follows a young elephant, whose oversized ears enable him to fly, helps save a struggling circus but when the circus plans a new venture, Dumbo and his friends discover dark secrets beneath its shiny veneer.
Between 10am and 3pm, families can enjoy a selection of activities before the film starting times including children's face painting, balloon giveaways and delicious refreshments.
Details: 10am-3pm at Roxy Cinemas at The Beach and City Walk. For more information, visit theroxycinemas.com/