White and the Bear to host second children's cooking workshop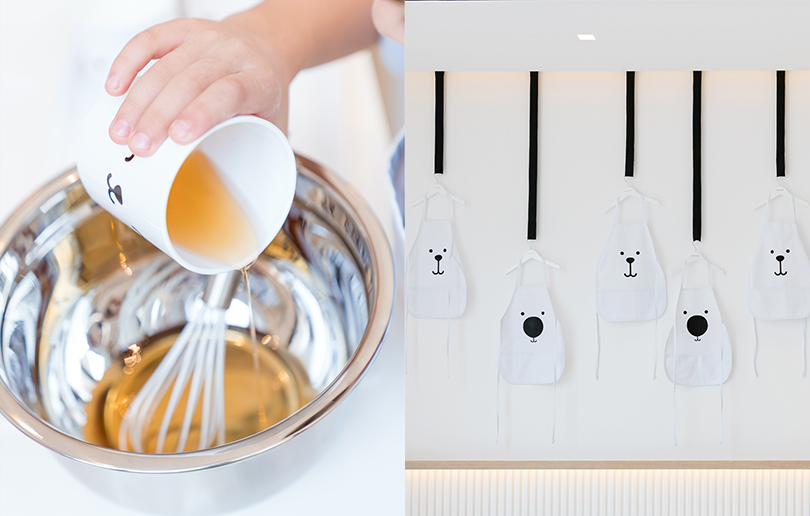 Following the success of their first ever cooking workshop that took place in September, White and the Bear is back by popular demand for the latest edition of their children's cooking workshop.
This time round, Dubai's first children's restaurant is in a festive mood and is introducing a special menu comprising of Gnocchi and Apple Cinnamon Pancakes.
What better way to have children cozy up for the season, than teaching them to make their very own treats at the end of the year?
Calendars need to be locked in for the 20th of November, 4:30pm, as White and the Bear has joined hands, yet again, with culinary consultant Farah Sawaf to conduct their second cooking workshop. Farah will be spending the afternoon sharing two delicious recipes that are simple and just in line with the flavours of the season.
Since the restaurant's ethos revolves around giving children independence, the workshop has been designed as an activity for both children and parents in order to turn meal preparation into a family bonding activity and not just a tedious task.
The recipes which will include one main and one dessert are pumpkin gnocchi and sugar-free apple, cinnamon and blueberry pancakes.
Each child, along with one adult, will be given step by step instructions to make the perfect meal. Each pair will be given a prep platter containing key items from each recipe that they can assemble together. Each recipe will be simplified to make it easier for children to retain, and possibly repeat the activity in their own home. The children will be free to enjoy the meals at the restaurant or take them home. The overall package designed for one child and one adult as a plus one will be available to book for AED 175.
Details: Reservations can be made in person at the restaurant, on call at 043395911 or through email on hello@whiteandthebear.com. Limited spots are available!