Family watersport funday to take place at Yas Marina this month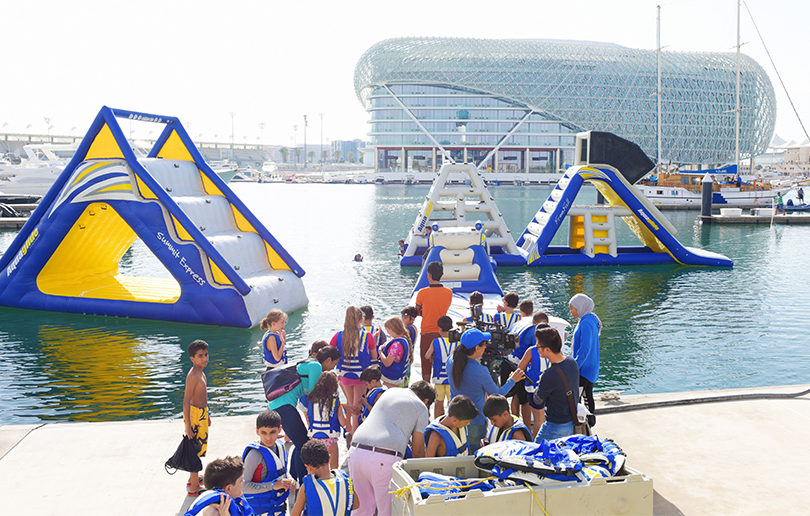 Make the most of the cooling temperatures and take a trip to the UAE capital later this month, for a day of fun-filled, family activities at Yas Marina.
Taking place on Saturday 12 October, as part of Wipeout WKND, Yas Marina will play host to an array of activities for friends, parents and little ones will cause a splash, from 10am until 6pm.
From mini SUP football tournaments for all ages, colourful inflatables, a large swimming pool inside the marina and engaging games on the grass; a delightful day is in store for the whole family.
An adults-only event will take place prior from 4pm till 11pm on Friday 11 October, the lawn behind Iris at Yas Marina will be transformed to a licensed, nightlife-inspired, chill out garden. Those looking to cool off and join the action can dive into the water some wipeout worthy activities. Highlights include an extreme speed slide into the marina, inflatable wipeout obstacle course, gladiator style water jousting, people-sized inflatable rollers, and a large salt water swimming pool.
Details: Pre-register for discounted ticket prices on the website here.