Curriculum choices: NLCS Dubai's principal on the value of IB curriculum
We hear from James Monaghan, principal at NLCS Dubai, to learn more about the IB curriculum and its benefits for Dubai students.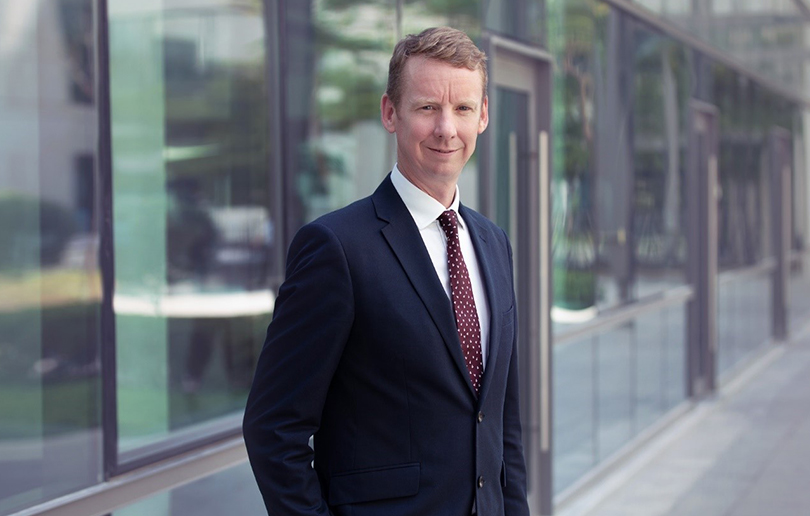 "As a father of three high school graduates and a teacher of Geography for 25 years, I have experienced both the IB and British curricula. One of my children completed the IB Diploma when we lived in South Korea setting up our school on the island of Jeju. She graduated with a score of 39 and went to Manchester University to study History of Art. Her own experience of the IB Diploma was challenging but rewarding and she says it prepared her almost perfectly for a degree course at a top university. The Diploma's extended essay meant she was well equipped for university style essays right from the off. The Theory of Knowledge course encouraged her to ask questions about how and why we learn and what information we should be using. It taught her to think on her feet and be able to apply her knowledge and understanding to a variety of unfamiliar situations. While my other children were equally successful at school, their University experience was different to begin with, having completed A Levels. Schools need to make up the lost ground on the IB in other ways, which some schools do achieve but this is seen as extra, rather than a core part of the curriculum outline.
As a teacher of the IB Diploma and Middle Years Programme and also as the Head of an IB continuum school, with the Primary Years programme in our Junior school, I have become a big fan of what this curriculum offers young people and how it prepares them for both University and a career as a lifelong learner.
The most exciting part of running an IB school is being able to allow teachers to teach the content they are most passionate about. This allows me to focus on recruiting subject experts who have a clear subject passion and who will inspire and engage. We want the students in our school to be Historians and Physicists, not just students of History and Physics. To create a structured curriculum and then interweave the unique aspects of the IB into it, maintaining a focus on subject, is what makes our curriculum different and addresses the concerns that some parents may have of the less prescriptive curriculum that the IB offers.
The IB remains popular with universities. The facts tell a story of commitment, resilience and preparedness. Statistics more often than not suggest that IB Diploma students are more likely to achieve a 1st class degree and are more likely to complete their course at the first attempt.
However, curriculum choice is a topic for discussion and I would always choose a school over a curriculum. North London Collegiate School interweaves a tried and tested ethos with the IB in a way that encourages scholarship and a lifelong love of learning. The reason we have the IB on offer in all our schools is because the values of the IB align with our own: Service to others, international mindedness and scholarship are all at the heart of our schools and allow students to graduate from High School with confidence and an edge that gives them both choices and opportunities."
Details: To learn more about NLCS Dubai, visit enquiries.nlcsdubai.ae/.