Choosing Sustainable Ingredients for Family Dinners
By Kieran Fitzgerald – Fitzgerald is the Regional Director Middle East for Bord Bia, the Irish Food Board. He leads the delivery of Bord Bia's Middle East strategy aligned with the Irish Government's Food Vision 2030 strategy.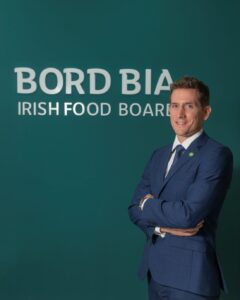 Consumer awareness, sentiment towards sustainability, and making earth-positive choices, continue to be three of the fastest rising trends when it comes to purchasing power and behaviour, and are all greatly influenced by social, economic, and environmental factors.
According to a study conducted by Bord Bia, the Irish Food Board, 51% of adults in the UAE say that the environmental impact of the food they buy is an important factor driving their purchasing decisions. As consumers become increasingly aware, and key sustainability issues are addressed, these changes in behaviour will become more apparent as consumers consider the environmental impact of their everyday products and choices. Companies across the world are also becoming aware of the necessity to be sustainably conscious of the environment, the public interest, and because reputation is increasingly dependent on measurable sustainable actions.
This shift in consumption patterns is evident among mothers who are often responsible for the family's food choices, and subsequently nutrition and overall health. After a tumultuous turn of the decade with a pandemic that considerably shifted families' priorities, mothers appear to be taking extra precautions when it comes to the food they put on the table. They are willing to invest in health-focused and sustainably produced options.
As the description suggests, sustainable ingredients are products that minimise their environmental and social impact – including being produced, packaged, and transported via sustainable methods. When considering sustainable ingredients for family dinners, we should ensure that the products also minimise contributions toward climate change, protect ecosystems and respect natural resources.
Some key points to keep in mind when shopping for sustainable ingredients are:
Generally, the ingredients should have been produced, packaged, and transported with a minimal carbon footprint. A prime example of this is the Irish beef that incorporates a 'farm to fork' strategy which is a good way to be confident that you're eating safe and sustainable produce.
It is important to select protein-rich foods that are produced as sustainably as possible. Producers should be transparent about the production and processing of the food and drink that arrives on our plates. With the Irish dairy, animals are pasture-raised and fed on a diet of grass and natural vegetation, as opposed to being confined and fed in industrial farms, which are sustainable and healthy choices.
Quality assurance schemes in Ireland play a large role in ensuring that Irish food is produced and processed by accredited members of the schemes who are audited continuously from the farm right through the final processing and packaging.
Likewise, with seafood, it is vital to remember that we have to respect our finite natural marine resources, which is why it is important to purchase seafood that is ethically sourced.
To help partake in sustainable food practices, there are various quality marks and accreditations that will assist consumers in purchasing sustainable ingredients for their meals
As a significant agri-food exporter, with 90% of all food and drink produced exported, Ireland, well known for its green and pristine landscape, enjoys a global image as a sustainable food producer. However, having an image is not enough. Now, more than ever, it is crucial to substantiate this association with measurable proof points. Irish products, including meat, seafood, poultry, dairy, and beverages that are available in the UAE, are independently audited and verified as being produced sustainably. Our products have passed strict quality controls, in addition to complying with strict EU food safety legislation and offer a sustainable and reliable choice for consumers.