The joy of toys with Babyshop
Sponsored: For December, we have put together a helpful gift guide for mums, to take you through the toys available at Babyshop, a brand that always has mothers in mind!
With the festive season upon us, many parents are thinking about presents for their little ones… and it can be hard to know where to start. We have compiled a list of the best toys available at the moment at Babyshop to help you spread the joy of toys this year!
RAINBOCORNS BIG SURPRISE UNICORN RESCUE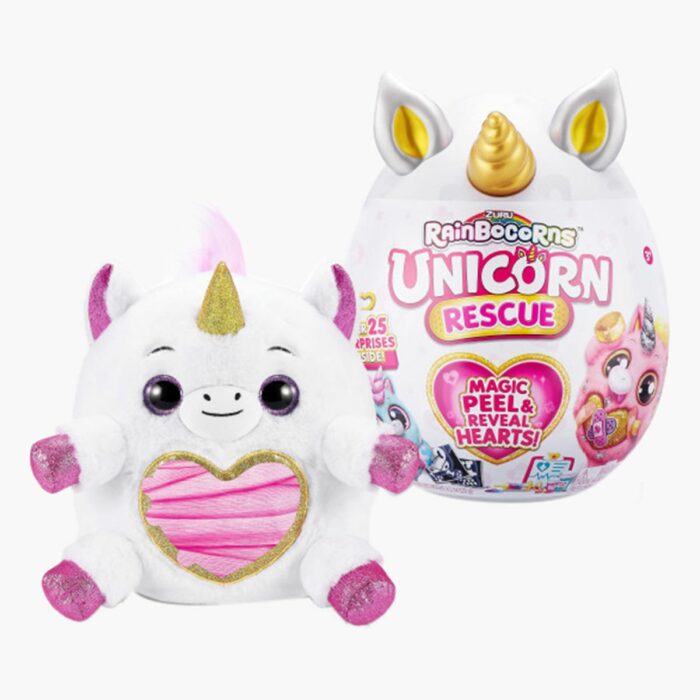 Let your child hatch open their Rainbocorn to reveal their poorly plush toy and over 25 magical surprises! There are 3 Unicorns in need of rescue each –  Disco, DJ and Daxelle – and part of the excitement is finding out who they have. Kids will love erasing the Unicorn's magic heart to reveal what's got their Rainbocorn feeling blue, and then using the fun accessories, like a healing wand or magical slime, to nurse them back to health.
Suitable for girls aged 2-8 years and available for AED 249.
COCO SURPRISE SQUISHIES BY ZURU
Little ones can squish, squeeze, cuddle and play with the cutest family of coco squishes. There are six soft, adorable puppies to collect who are perfect for hugging or even using as a pillow. They are Bingo the Dalmation, Hypa the Husky, Mochi the Corgi, Mishmosh the Poodle, Buzzy the Pug and Bongo the Bull Terrier. Every Coco Squishy has its own distinct look and unique personality to delight little ones in six different ways and the full set of 6 is available together at Babyshop.
Suitable for 2-6 years, boys and girls and available for AED 79.
MAGIC MIXIES CRYSTAL BALL PLAYSET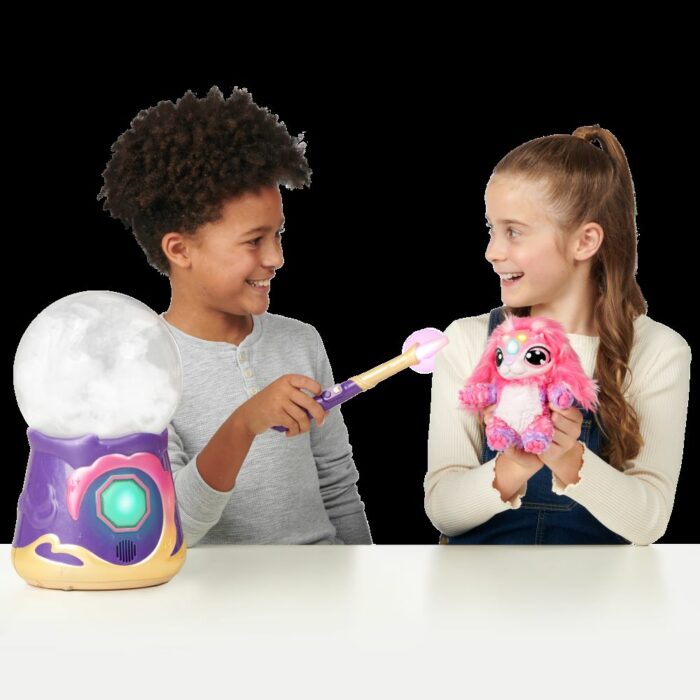 Let your child create mesmerising magic with the wave of a wand using this playset. The set comes with a crystal ball and a want so that kids can cast a spell and create a fortune-telling pet inside the crystal ball. The fun continues once little ones remove their new pet from the Crystal Ball, as they can use the magic wand to interact with their new Magic Mixie – performing different spells, playing an interactive fun game together and having their fortune told by their cute little creation! Kids will love to nurture their Mixie and hear them react as they build a magical friendship together. Excitingly, little ones can also use the Crystal Ball as a Night-Light for a magical bedtime routine!
Suitable for 4-8+ years, boys and girls and available for AED 599.
LITTLE LIVE PETS MAMA SURPRISE PLAYSET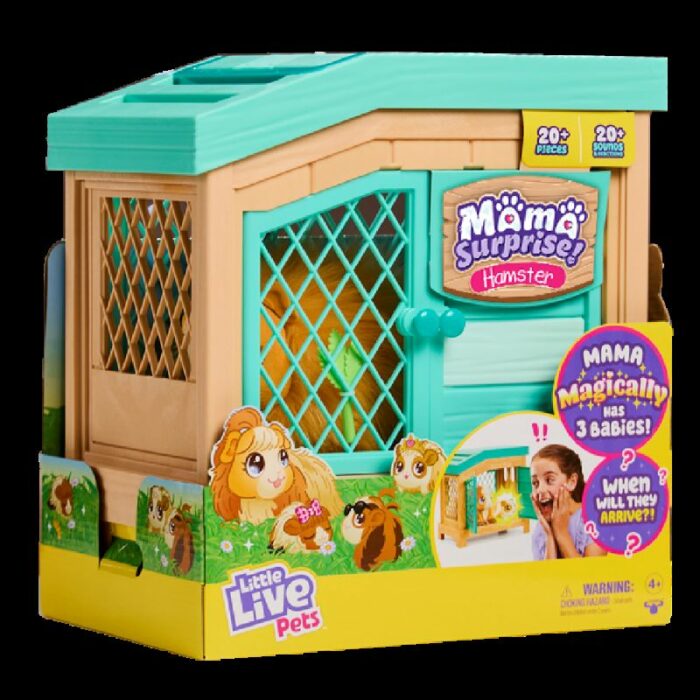 This playset is a fun pick for kids who adore pets. It encourages children to nurture the guinea pig mama by patting her, feeding her and brushing her to make her heart light up. Once done, your little one can place her back in the hutch where she can reveal her babies. It makes a splendid choice of gift for a special kid for a festive occasion.
Suitable for 3+ years, boys and girls and available for AED 399.
SQUISHMALLOWS SOFT TOYS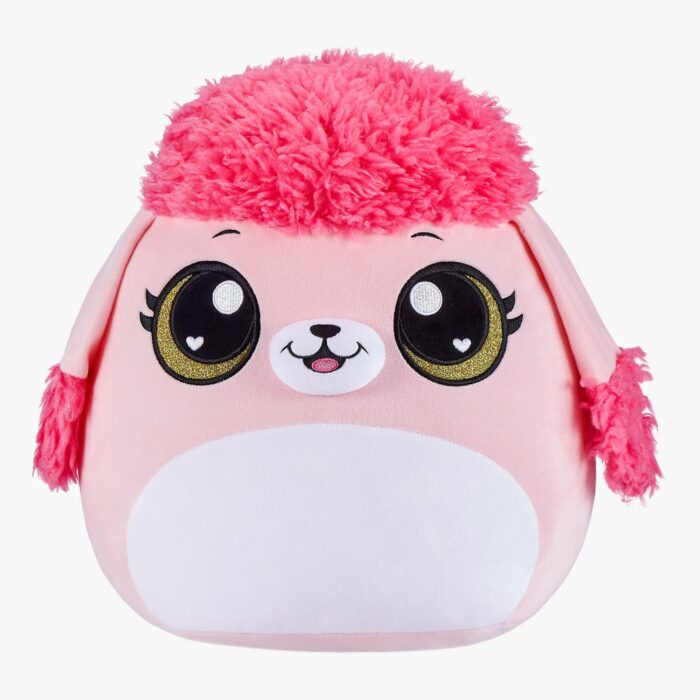 Amaze your daughter with this squishy beanie soft toy and let her develop her interpersonal skills. The detailed features give a realistic feel to your child and lend the squishmallow a cosy feeling. Furthermore, the beanie is made from durable and soft material that is safe for girls as young as two years old. Ultrasoft, plush, colourful and unique characters, with unique names and personalities, will delight your little one.
Suitable for 2-8 year old girls and available for AED 49.
X-SHOT SKINS MENACE ASSORTED BLASTER TOY GUN AND DART SET
Using a new state-of-the-art printing technology, X-Shot Skins is the first custom-designed blaster that brings the in-game experience of skinning your blaster to your son's playroom. The X-Shot Skins Menace comes in 7 unique skins. Small but mighty, it has a single dart capacity with easy reload and an additional bottom 2 dart storage to keep your child stocked for battle. X-Shot Skins include new and improved Air Pocket Technology Darts for a further, faster, and more accurate shot. This set comes with one X-Shot Skins Menace blaster and eight Air Pocket Technology foam darts.
 Suitable for 4-8+ year old boys and available for AED 39.
L.O.L. SURPRISE! MINI SERIES FASHION DOLL PLAYSET
Made in a miniature size, each doll is an exact replica of the 10-inch L.O.L. Surprise fashion doll. The diva inside is musical and features a colour change surprise, alongside a signature accessory to complete the fierce look. Your daughter will love dipping the mini in water and discovering its alternate look. The package opens into a playset – your child can open each ball and explore a multi-room playset that reflects the personality and style of their dolls. There are 11 outrageous minis for little ones to collect and create their own miniature L.O.L. Surprise! OMG world.
Suitable for girls aged 4-8 years and available for AED 59.
CANAL TOYS MAGICAL POTION SLIME DIY PLAYSET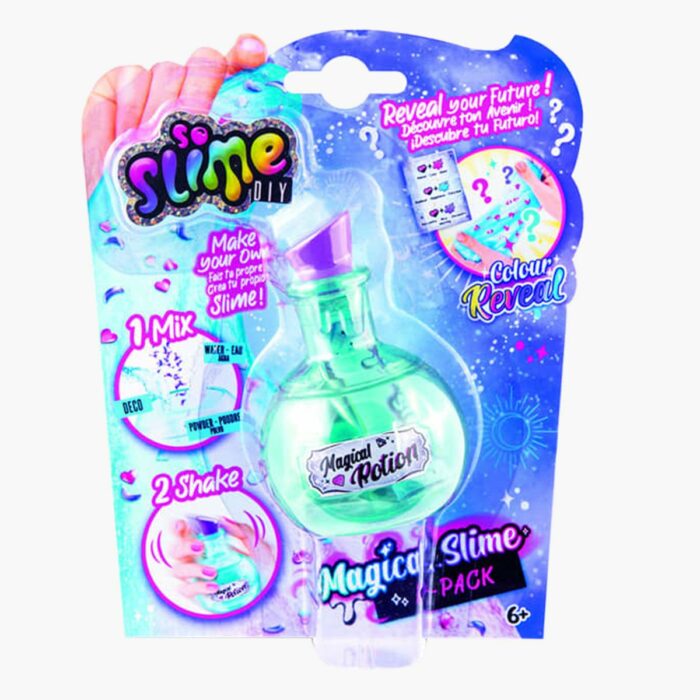 The So Slime DIY Magical Slime Potion Maker lets kids create ten magical slime potions in a real cauldron, providing hours of fun! It also comes with a potions guide, full of fun slime recipes to help little ones. When they follow the potion recipes and combine their magic slime powders, it makes three different surprise slimes – no glue involved, or mess to clean up. Simply add water and stir for an original DIY slime recipe, with a magic twist.
Suitable for girls aged 6-8+ years and available for AED 29.
ZURU MINI INTERNATIONAL SET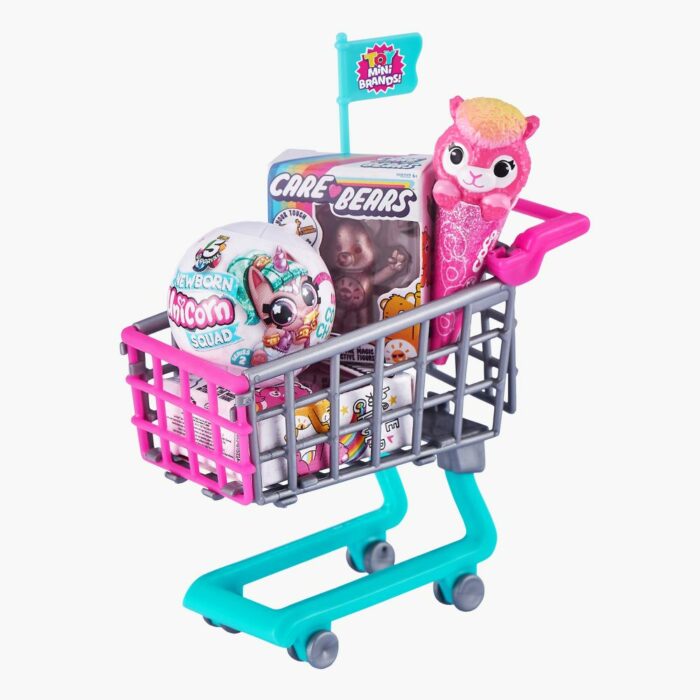 These minis are perfect for children to collect and swap or even roleplay in their own mini-toy world. Made from quality material, this set will keep your little one entertained for hours, with even more of their favourite toy brands made mini, and over 120 to collect. Kids will love unboxing all new minis, including super rares, gold minis and even glow-in-the-dark minis too. They can even create a little shopping world with mini accessories, including bags, wheelie baskets, carts and shelves to create their own mini toy store.
Suitable for 4-6 year old boys and girls and available for AED 59.
BERG NEXO FOLDABLE SCOOTER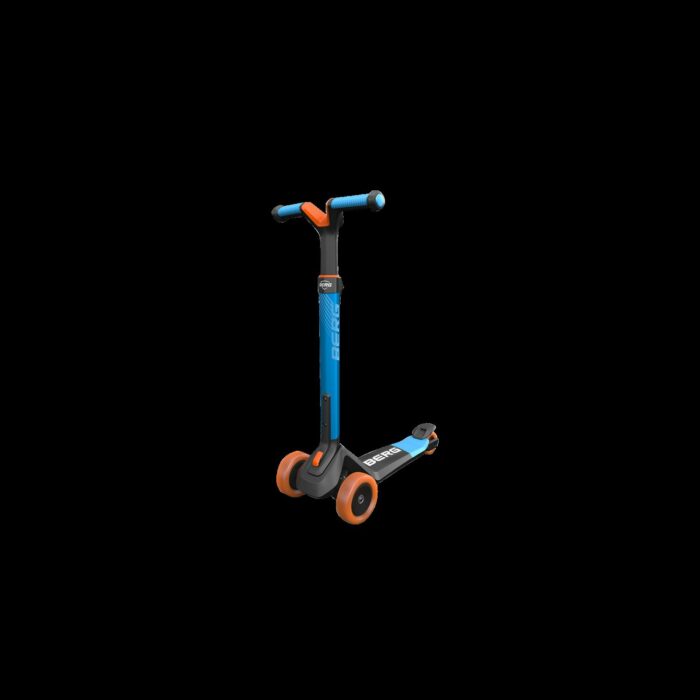 Add to your little one's joy by getting them this attractive ride-on from Berg. The handlebar height is adjustable and you can easily fold it and take it with you. The steering lock is adjustable and the non-slip surfaces on the handlebars and foot plate gives an extra-firm grip. Showcasing a sleek design, this 3-wheeled scooter offers extra stability and is a designer scooter for your child to enjoy for years to come.
Suitable for 2-12 year old boys and girls and available for AED 359.
BLAZIN KALEIDOSCOPE 22 COMPLETE MINI CRUISER SKATEBOARD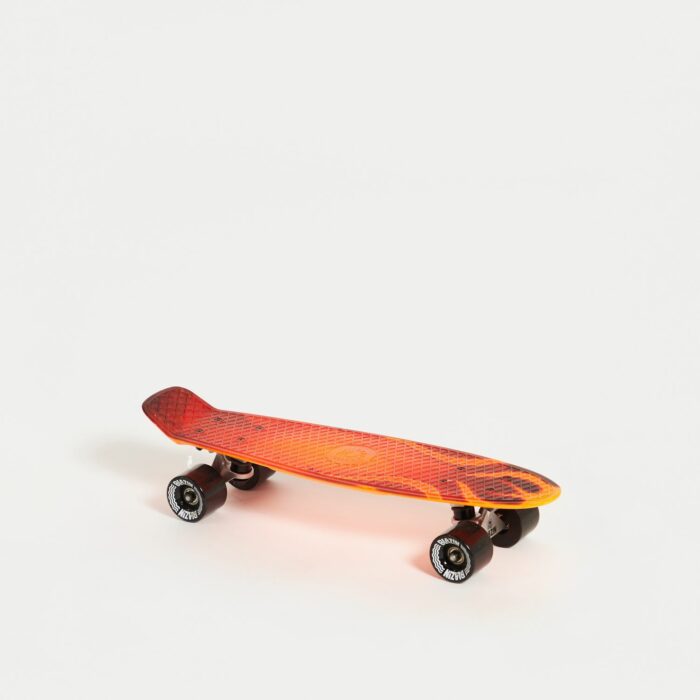 Your child will love using this skateboard! The classic cruiser shape and small size make it easy to manoeuvre corners with ease, while the chrome bearings and aluminium trucks give a smoother ride and better durability. Additionally, the sturdy, stable deck is durable and strong and the classic waffle top deck gives plenty of grip. Hours of fun for little ones!
Suitable for 4-8+ year old boys and girls and available for AED 149.
Lotus Soft Bodied Poseable Girl Doll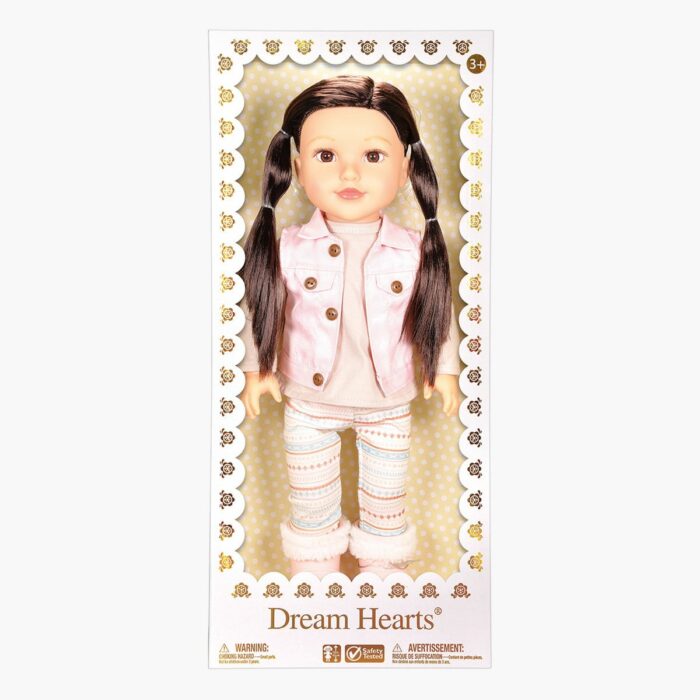 Young girls will adore playing with this well-detailed doll. The doll comes in a smart outfit with leggings, a jacket and cute boots. Children can try giving the doll a new hairstyle. The doll is poseable and soft-bodied, meaning it can be brought around with ease, even for a younger child, while the material makes it perfectly safe to cuddle and carry!
Suitable for girls aged 4-8 years and available for AED 119.
AKEDO POWER STORM GIANT ACTION FIGURINE TOY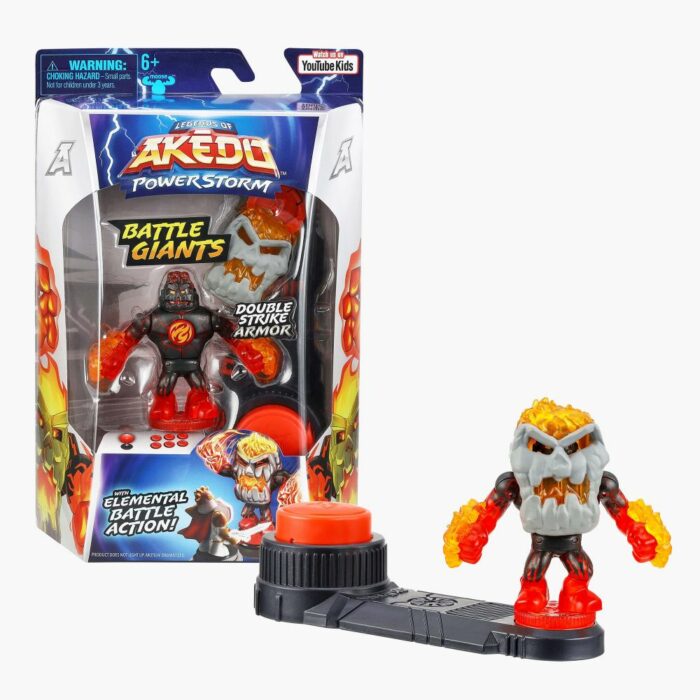 Keep your son entertained this season by fighting giants with this figurine toy. The giant here comes with a double strike armour to ensure double the defence. Kids can also collect more of these figurines to create a fun-filled war – enhancing their imaginative skills in the process!
Suitable for boys aged 5+ years and available for AED 69.
AKEDO POWER STORM WARRIOR COLLECTOR PACK PLAYSET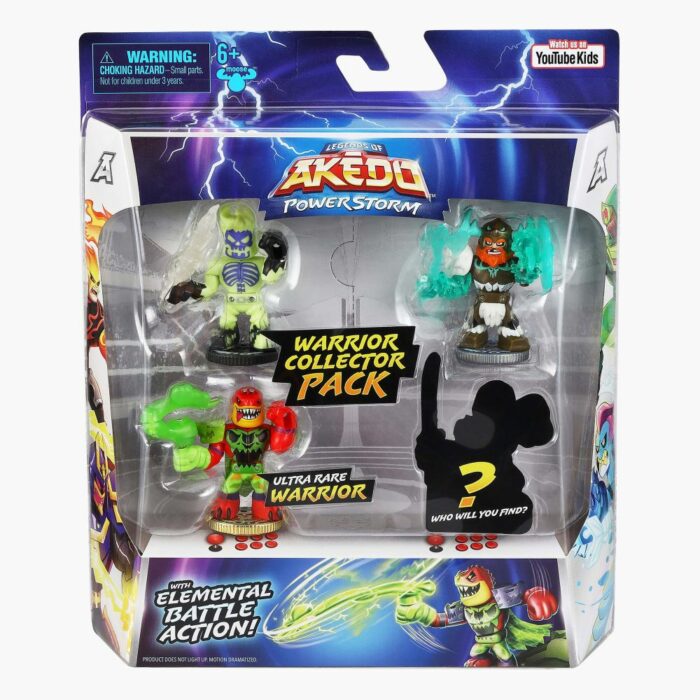 Building on the Power Storm Giant Figurine, this will keep your child entertained by fighting like a warrior with a cool collector pack set. With this, your son can store and display 18 of his favourite warriors in this retro arcade collector case, and even put a warrior on the built-in controller on the front of the case to practise his moves. The playset is also guaranteed to contain the exclusive warrior, End Code, who glows in the dark. An ideal pick to fire up your son's imagination!
Suitable for boys aged 5+ years and available for AED 109.
SHIMMER & SPARKLE SQUISH MAGIC DIY BUBBLE BANDS PLAYSET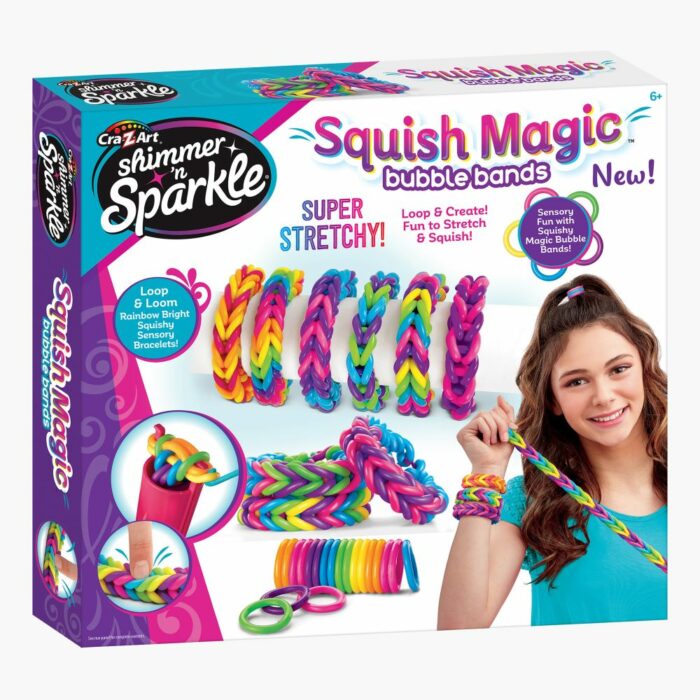 Allow your daughter to create cool sensory bracelets which she can stack and squish with the help of this playset. This is an ideal gift to keep your child engaged in hours of sensory play. The set comes with all that you need, including a two-prong loom, 1 mini weaving hook, 100 latex-free squish bands, 15 C hooks and an easy-to-use instructions leaflet. These super stretchy bubble bands will provide kids with hours of hands-on sensory fun and are suitable for ages 6-8 and up.
Suitable for girls aged 6-8+ years and available for AED 89.
Some parents have a shy child who prefers imaginative play, some have a child who likes using their hands or getting active. No matter the temperament and unique personality of your little one, whether you have daughters, sons or both, there is an ideal toy for every child this festive season at Babyshop!
All in all, there is no shortage of toys at Babyshop to thrill and delight your child's unique personality this festive season. Please visit https://www.babyshopstores.com/ae/en or any of their stores across the UAE for more information.