Discover the delight of homemade guacamole
Follow these simple steps below and treat yourself and your family to this delectable snack or appetizer by Kanchana Ranasinghe, Head Chef at CouCou, that combines creamy avocado mousse and tangy marinated cherry tomatoes.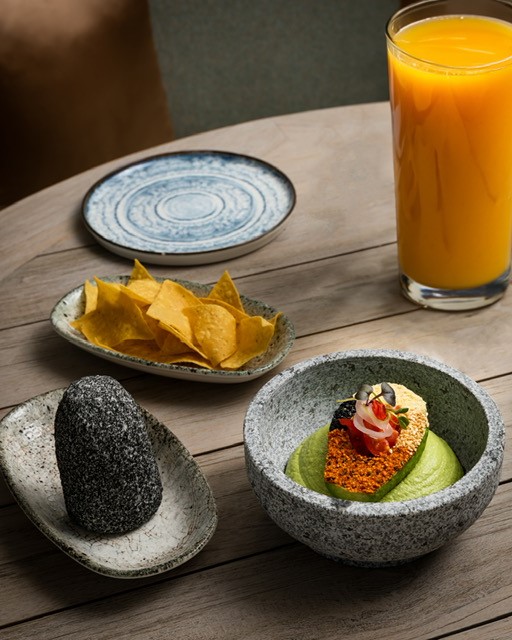 Prep time: 15 mins
Servings: 2 to 3 persons
INGREDIENTS
Ripe Avocado: 125 g
Fresh edamame beans: 40 g
Lime juice: 12 g
Salt: 2 g
Sugar: 2 g
Corn oil: 25 g
Cherry tomatoes: 20 g
Sherry vinegar: 2 g
Olive oil: 5 g
White & black sesame seeds
Red or green chili (thin slice): optional
Corn Tortilla chips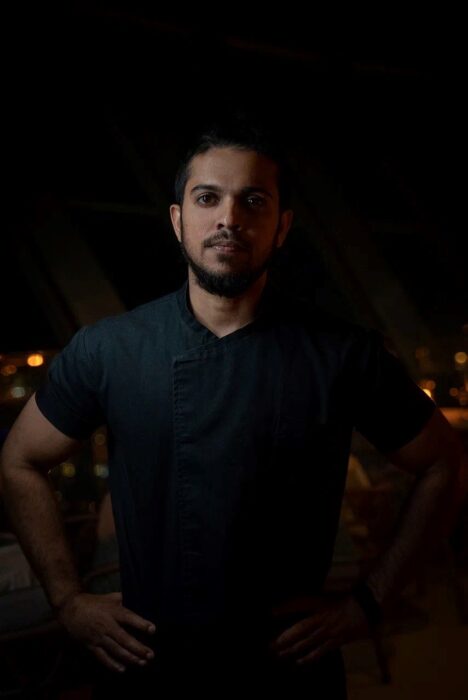 Step 1: Gather all ingredients for the avocado mousse. In making the mouse you may use a food processor for smooth and well combined avocado mousse.
Step 2: Cut the ripe avocado. Remove the seed and set aside the other half for later use. Score the inside of the half avocado with a knife and scoop out the flesh with a spoon. Place the avocados in a food processor.
Step 3: Wash and dry the edamame beans. Process the edamame beans and avocado flesh together until become chunky.
Step 4: Add the remaining ingredients (Lime juice, corn oil, and salt) and process all together until smooth and combined. Remove and transfer in a pipping bag.
Step 5: Wash and cut the cherry tomatoes into 6 equal sizes then place in a clean bowl. Add sugar and salt then let it marinate until sugar and salt dissolve. Once the sugar and salt dissolve add the rest of the ingredients; Sherry vinegar and olive oil then mix until cherry tomatoes are coated.
Step 6: In a bowl, pipe the avocado mousse. Place the halved avocado on top of the mousse. Garnish the avocado with sauteed white sesame seeds, black sesame seeds, and tortilla powder (blend a corn tortilla chip). Fill the avocado hole with marinated cherry tomatoes. Garnish with a Sakura mix or chili.
Step 7: Serve with corn tortilla chips and enjoy!