Review: Zenzi Beach
Enjoy laid-back luxury and blissful relaxation with the whole family as you indulge in exquisite South American flavours.
Located at Jumeirah Zabeel Saray Hotel, this chic venue serves up a sharing-style family brunch called Jardin Rosé on Saturdays from 1 to 4 pm, where the culinary team lead by Chef Richard Glaze will take you on a gourmet journey through the rich flavours of South America.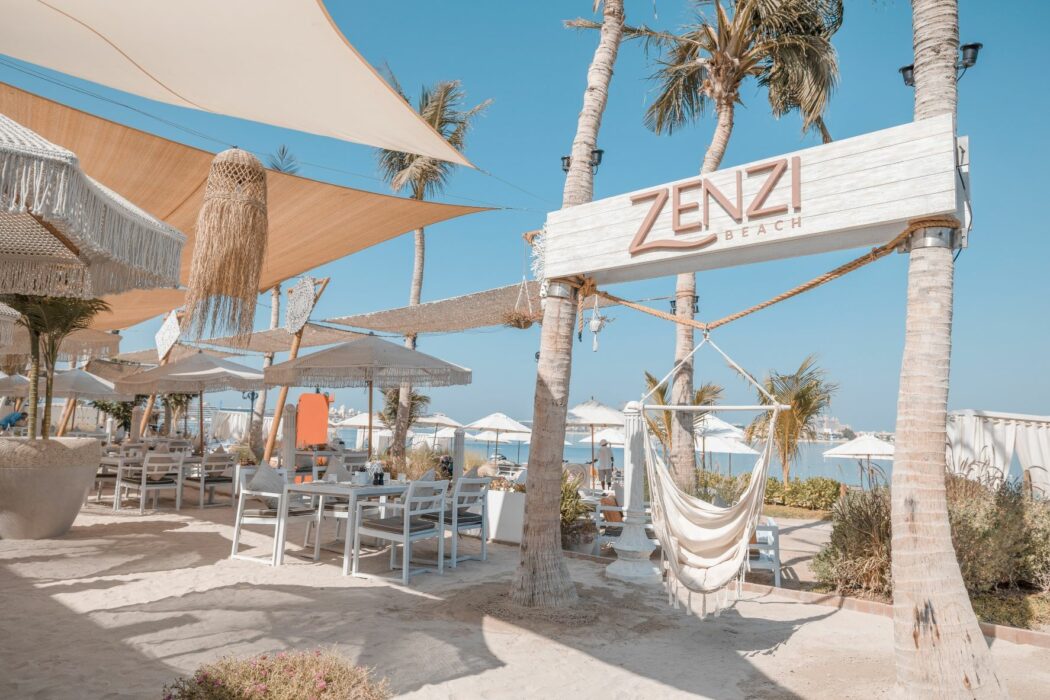 Upon entering the hotel, the reception boasted a larger reception area with friendly staff who were readily available to direct people to the restaurant.  The walkway over the pool offered a scenic and peaceful vibe as I approached the entrance of Zenzi Beach.
Inspired by the word "Zen", which means peaceful, the venue's design blends calming neutral colours such as pink and white with a myriad of flowers that give the space a bohemian artistic feel.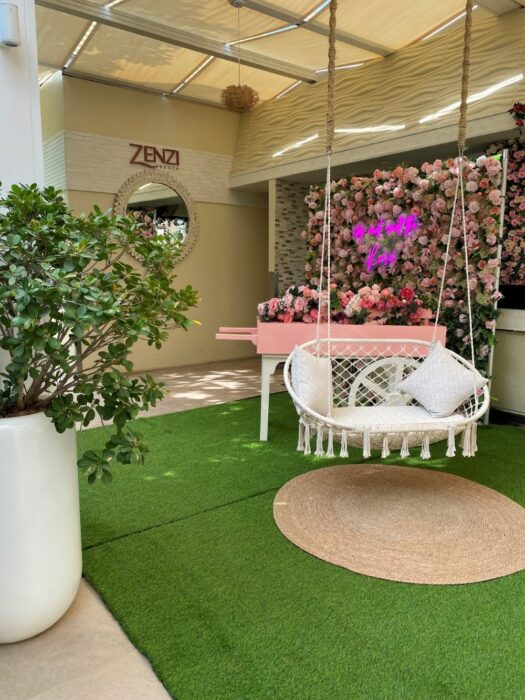 My dining partner and I opted to sit close to the beach area which offered spectacular views of the Palm skyline. Our friendly water was very welcoming, quick to offer help and explained the menu on offer in detail, which features delightful dishes such as seafood & anticucho platters, the vegan 'pizza go green', the hearty grupa de cordero, the succulent bife de ancho and the divine salmón a la brasa. The presentation of the dishes was impeccable, and all ingredients were fresh, colourful and flavourful.
After a short break where we had a walk around to admire the beauty of the place, we ordered the delicious platter dessert, which consists of traditional churros, tres leches cake and a seasonal fruit platter. I thoroughly enjoyed the churros as they brought back beautiful memories of my childhood in Spain.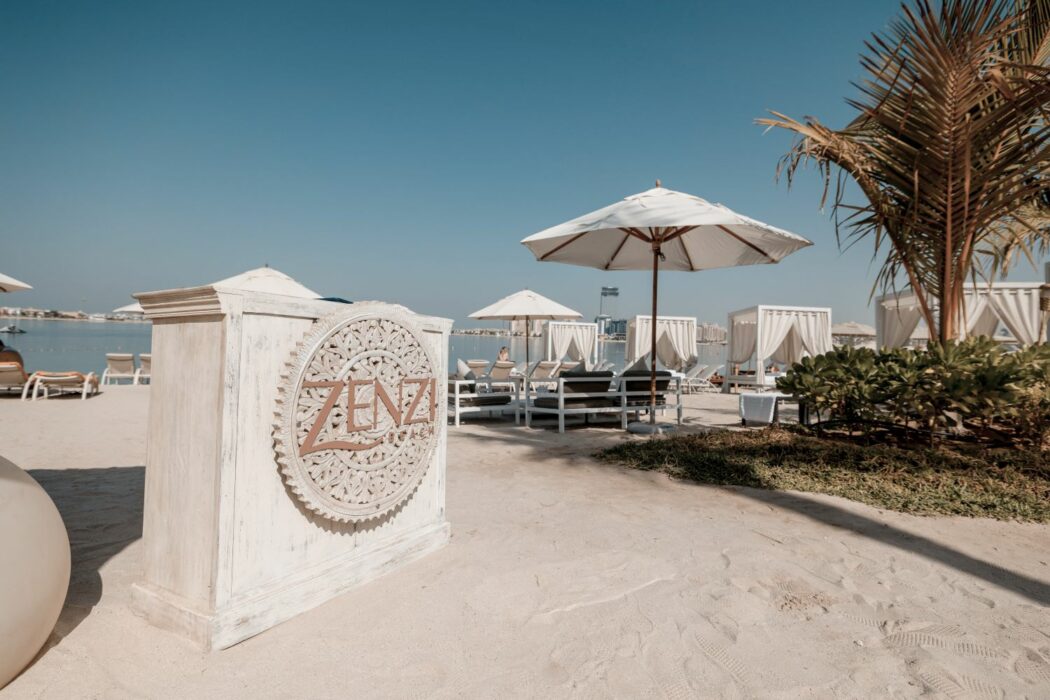 Children can choose from a carefully curated menu of nutritious dishes and take part in supervised arts and crafts, balloon animal creation, face painting, and other exciting activities while the parents dine in style and enjoy the soulful sounds and soothing melodies of the singer-saxophonist.
The Jardin Rosé brunch at Zenzi beach is ideal for families looking for a lively atmosphere, delectable South American food and fabulous entertainment.
Saturdays from 1-4pm. From AED350 per adult. AED150 for children under the age of 12 and free for children under the age of 4. Call +9714 453 0444 and visit the website or Instagram