Clever nights lead to clever days with ClevaMama®
Sponsored: Leading nursery brand ClevaMama launches an asthma and allergy friendly™ Mattress, Pillow and Baby Pod range, great for little ones who suffer with these issues!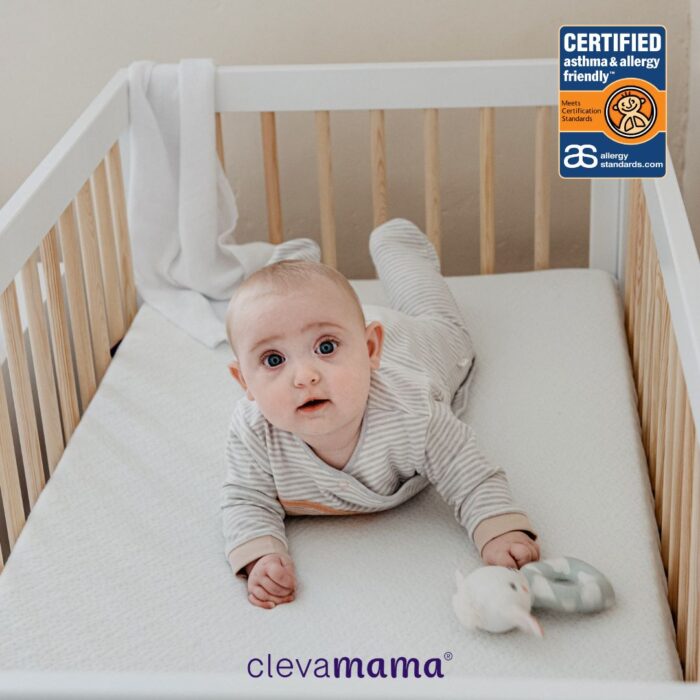 ClevaMama understands that a good night's sleep can lead to a better, happier day for your child. One reason babies may be irritable is because of discomfort caused by allergies and asthma. Studies indicate that up to half of little ones suffer from allergies, while one in five of us will experience asthma at some stage in their lives. Allergy and asthma triggers include dust mites, pollen, bacteria, viruses, odours and pet dander – all of which are present in most homes.
PIONEERING CERTIFICATION
The ClevaMama's ClevaFoam® Pillow, Pods and Mattresses are some of the first to be certified as asthma and allergy friendly® and are a must-have nursery essential for parents.
ClevaMama voluntarily submitted their products to Allergy Standards Ltd. (ASL) for testing and certification to give you 100% peace of mind. So when you buy a ClevaMama® Product that bears the asthma and allergy friendly™ logo, you know you are buying a product that meets scientific standards to help with indoor air quality, dust mites, pollen, and other asthma and allergy triggers.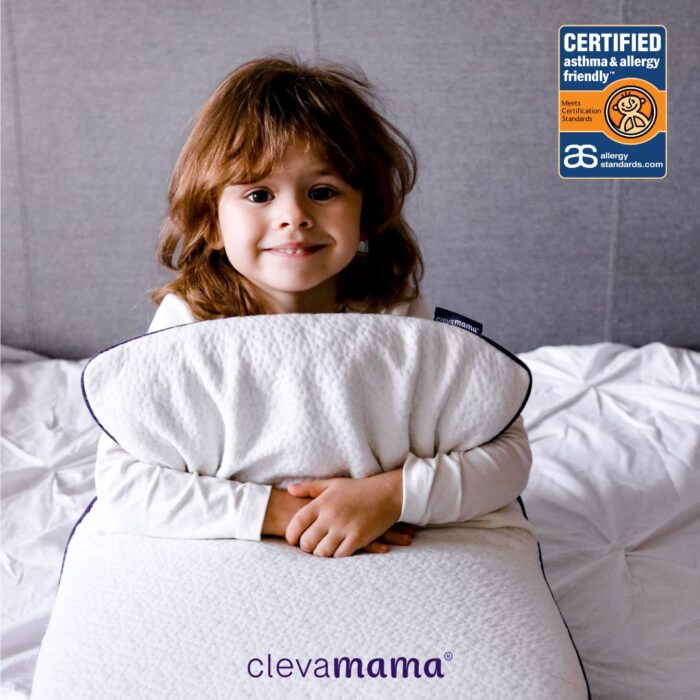 The certification involves multiple tests. Let's take a look at what they ensure below.
Allergen barrier
The fabric on the outside of each product is tested to be certain it can stop dust mites and dust mite allergens from passing through to make contact with your little one's skin.
Removal by washing 
The product is also seeded with allergens, then washed, cleaned and tested to make sure that the allergens have been properly removed, providing you with peace of mind when it comes to the functionality of your purchase.
Product quality
Each product is tested by washing multiple times to make sure that they maintain their shape and appearance, ensuring that they stand the test of time.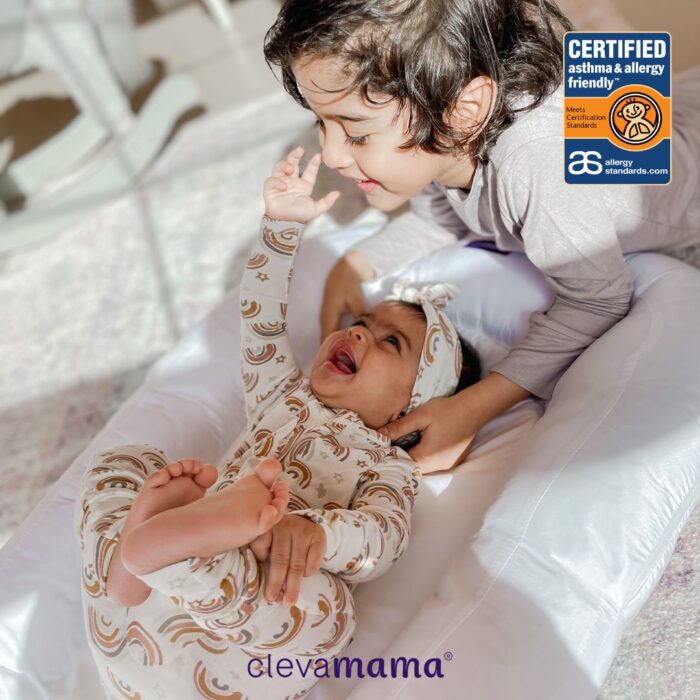 Chemicals and VOCs 
Testing is done to make certain that any chemicals known to be irritants to the skin are either not present, or present at such a low level that they are unlikely to cause a problem for your baby.
As the baby bedtime and bathtime experts, ClevaMama's mission is to make the job of parenting easier so you can enjoy more worry-free, special moments with your baby. Their focus is to provide safe, clever, award-winning products, which offer value for money and peace of mind for parents.
For more information, visit www.clevamama.com or find ClevaMama products in Mothercare, Babyshop, Momstore and other local retailers.