Customised furniture with Elli Junior
Sponsored: Elli Junior tells us all about their customised furniture and design service, to help you create the perfect bedroom or playroom for your little ones.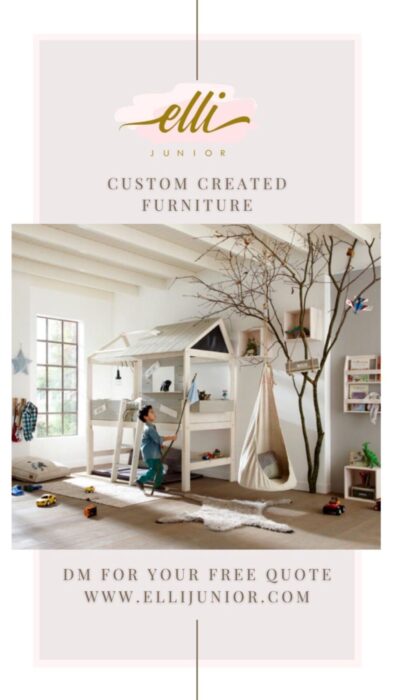 Elli Junior is committed to providing children with premium quality furniture for their unique needs. We work with the best Swedish designers and use high-quality hardwood to make gorgeous cribs, beds, toy chests, desks, tables, wardrobes, storage and much more. We can customise the furniture in size and colour, to create a perfect room for your little ones. If you can dream it, we can build it!
FULL INTERIOR DESIGN
Decorating your kid's room always presents a unique challenge. Sit back, relax and let our experts do a full room design that includes customised furniture, wallpapers, lights, curtains, carpets, decorations and everything else you need in order to create a magical space according to your child's current wants and future needs.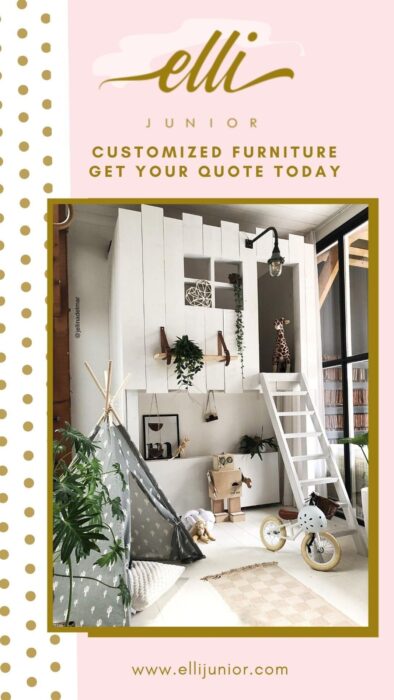 CUSTOMISED FURNITURE
Most children spend a lot of time in their bedrooms, as it's their little private sanctuary. Used for sleeping, playing and working, it follows that their space should be a reflection of their little personalities. From wood to fabrics to laminates, custom-designed furniture can incorporate different materials and patterns to meet your requirements, as well as your desires.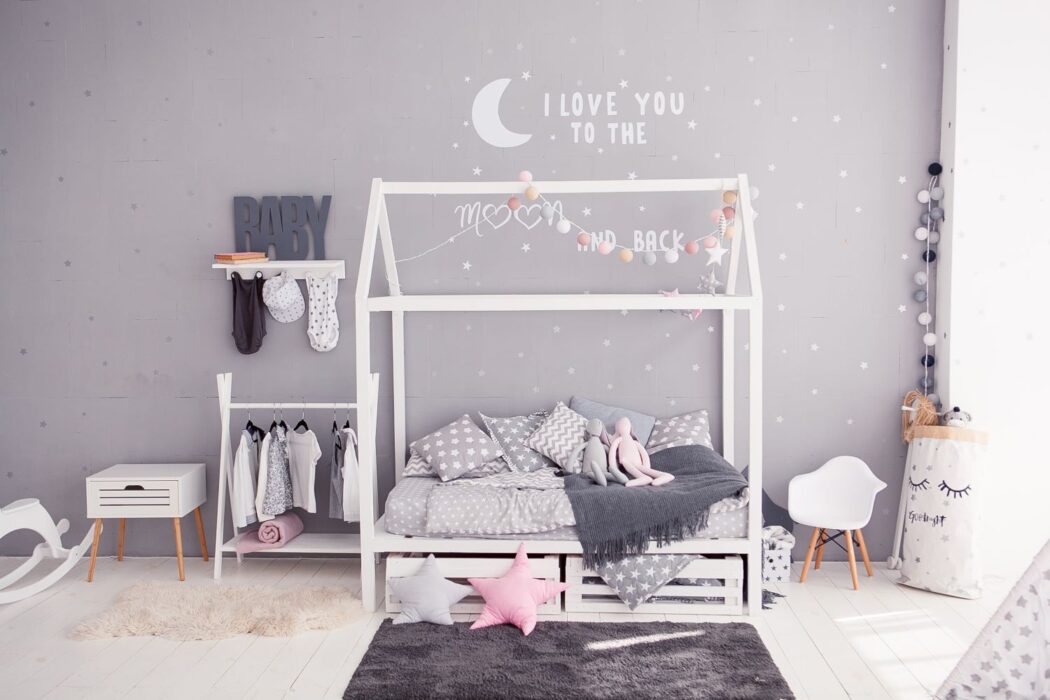 You do not have to settle for the options offered by the furniture store. Only your imagination can hold you back – but do not worry, as your interior designer will help you along the way! When you choose custom furniture, you're not only choosing a design, you're choosing quality and durability.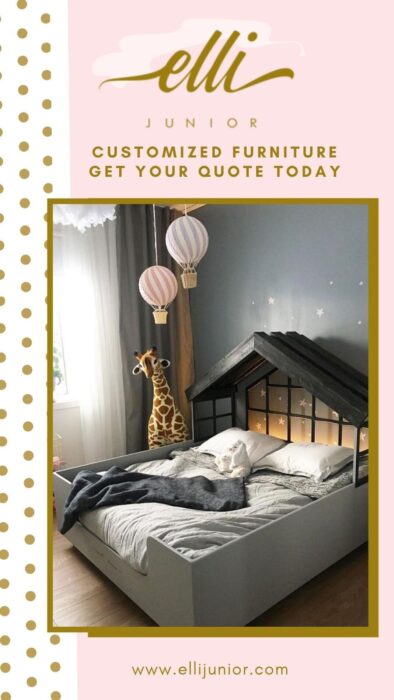 Baby cribs
If you are expecting, you're probably dreaming of creating a perfect space for your baby. Do you want a crib that grows with your baby? Regular or convertible? Maybe an under-crib drawer? We can make them all, using the highest quality material to keep your baby safe. If you're feeling unsure, let our designers guide you and help you choose the right crib for your nursery!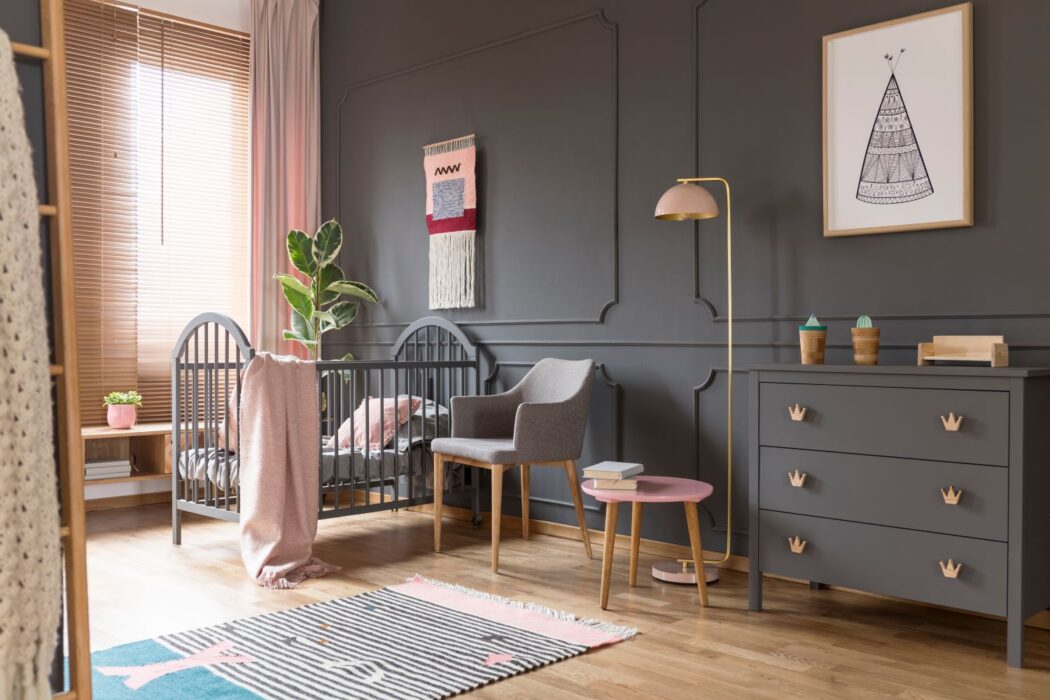 Toddler beds
The transition from a crib to a toddler bed can be overwhelming for both parents and children. When you decide to do it, you need a bed that's low to the ground to prevent injuries if you have an active sleeper. Our adorable toddler beds will make this transition smooth – we can customise the bed frames, slats or any other accessories you want to include.
Bunk and house beds
Children bounce on beds. That's just a fact of life. They also like inviting their siblings, cousins and friends to bounce on the bed with them. So, unlike a normal single bed, a kid's bed needs to be seriously durable. Our customised beds are not only high-quality but we make sure their unique design matches your child's individual personality and needs.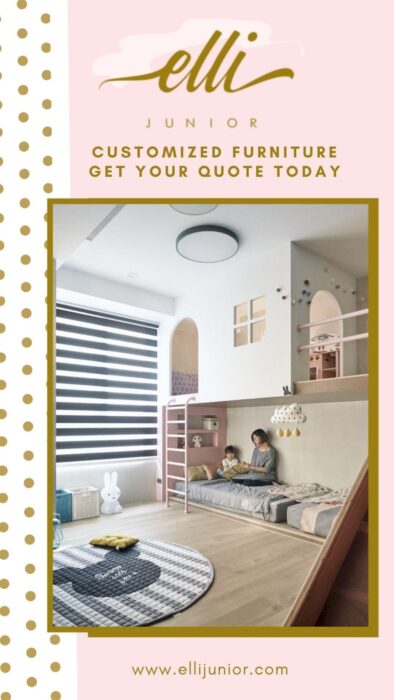 Wardrobes and storage
From their toys, games and books to their ever-changing wardrobes in multiple sizes, kids come with a lot of items, so it's always practical to have additional storage in their room. Whether you want storage to be incorporated into your child's bed, or you prefer individual wardrobes, we can make it happen. Options with 100% customised furniture are unlimited!