Sustainable menstruation redefined: Saathi's mission to empower women and end period stigma
Saathi, a socially conscious menstrual hygiene brand, has recently unveiled its sustainable, reusable period panties in the region. The brand is committed to tackling period poverty worldwide through its innovative and eco-friendly menstrual products.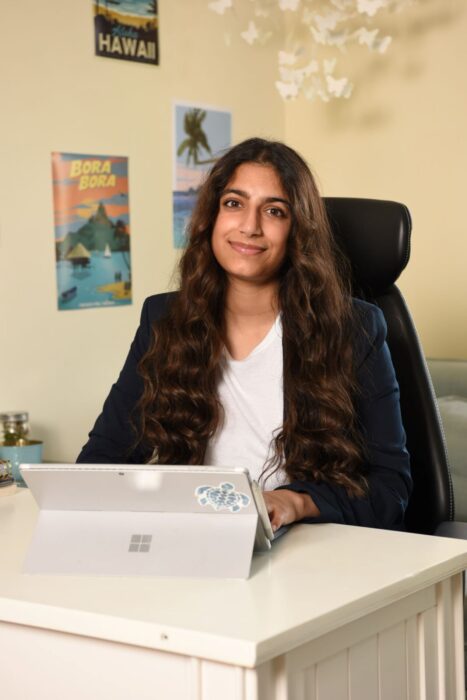 Ahana Kotibhaskar, a young female entrepreneur and 11th-grader at Wycombe Abbey School in Buckinghamshire, England, is the creator and designer of Saathi. Saathi was inspired by Ahana's trip to India in 2022, where she witnessed first-hand the effects that period poverty has on the lives of young girls and women, particularly in rural areas.
Most rural or low-income women who menstruate are unaware of or unable to buy decent sanitary products. Additionally, the global "Pink Tax," which entails an additional markup on items and services targeted at women and causes the price of female products to be disproportionately higher than that of male products with similar features, doesn't help.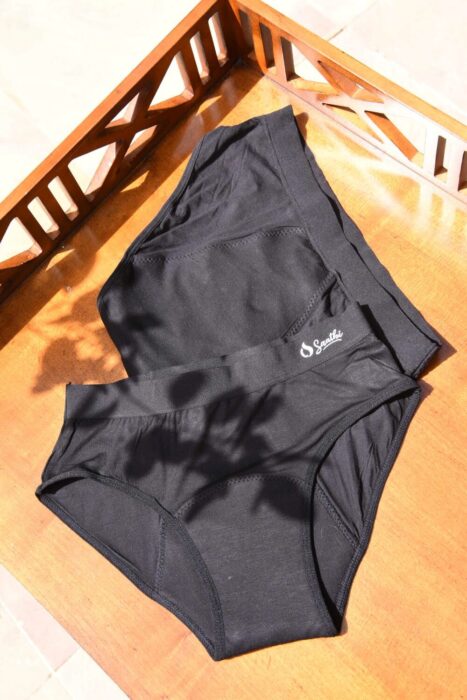 Ahana observed during her visit to the South Asian country that young girls and women who experience period stigma are exposed to a variety of detrimental effects from social isolation, including increased health risks. Lack of access to appropriate sanitary products also restricts their educational and economic opportunities as they must miss school and work during their monthly cycles, increasing their chances of being unemployed.
Saathi is making some small but sustained changes to this situation. By bringing individuals of all ages and communities together, this brand hopes to bring about a lasting improvement in the world. The brand's raison d'être is to bring about substantial change, and Saathi's tagline, "Better Together," emphasizes this ability.
It promotes menstrual health and safety in a sustainable manner. Every time a consumer makes a purchase, a girl in need receives one period panty. In order to help educate girls and women about menstruation hygiene and to offer them with Saathi's products, Saathi has also reached out and worked with the KCS Foundation in Bihar, India, one of the poorest and most rural areas in Eastern India.
"Saathi is more than just a brand. It's a movement," says founder Ahana. "We are committed to making a positive impact on the world by providing access to menstrual hygiene products, promoting sustainability, and empowering women. We believe that every woman deserves to feel comfortable during her period, regardless of her socio-economic status. We want to fight against period poverty and educate women from low-education and income rural areas on the importance of menstrual hygiene while offering a more environmentally-friendly and economically acceptable alternative to regular products. But we can only do so with the support of our customers."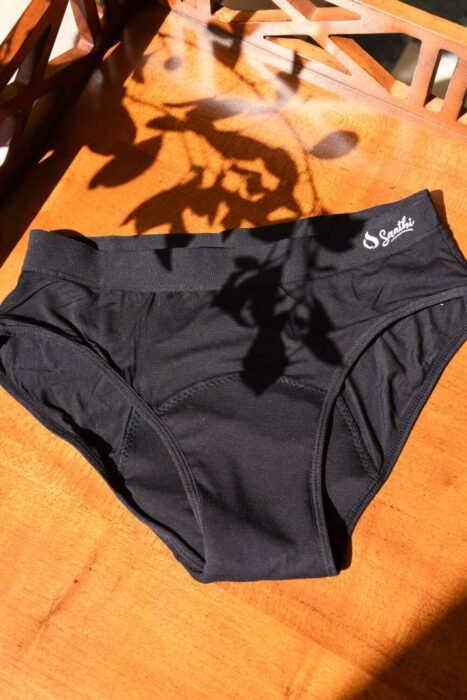 These underwear are intended to support the user by supplying comfort, safety, and independence while removing their stress about period-related mishaps. Saathi means companion in Hindi, and with that connotation, these underwear are made to support the wearer.
With its most recent launch, it aims to encourage women to select a hygienic option that is more environmentally friendly while assisting each of its users in playing their part in improving the lives of others. The panties are a more environmentally friendly option because they last at least a year, if not longer, and are consequently two to three times more affordable than pads and tampons on an annual basis.
The underwear has the appearance and comfort of conventional pants and is made of bamboo fibre cloth that is extremely absorbent and can contain the equivalent of four tampons' worth of flow. Its four layers of absorption are incredibly absorbent, wick moisture, stop leaks, and reduce odour. Each Saathi panty costs AED 40 and lasts for around two years.
All orders can be made via Instagram