Extraordinary things to do during Eid Al-Fitr in the UAE and abroad
Eid al-Fitr is a holiday that commemorates the end of fasting and Ramadan. If you are looking for fun and exciting ideas to make the most of it with your family and loved ones, here are our top picks.
Le Méridien Maldives Resort & Spa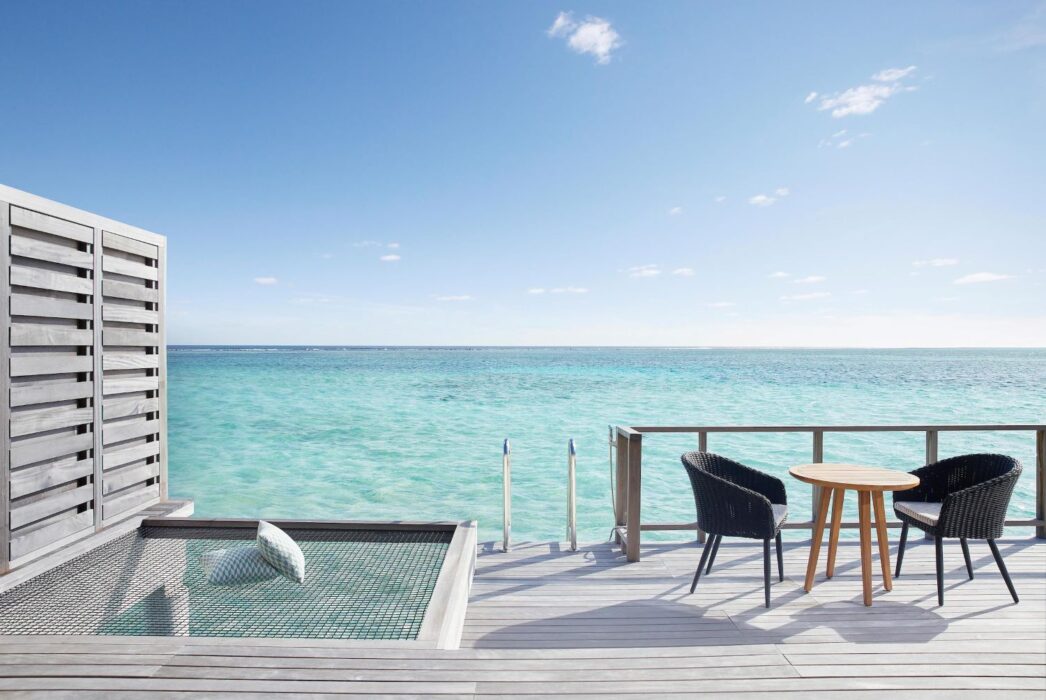 This marvellous resort is offering the ideal escape for families to enjoy a blissful break over the long Eid weekend with their 'Discovery Awaits' package. Set against a backdrop of stunning pristine beaches, infinite turquoise waters, and lush tropical vegetation, this luxury lagoon hideaway promises an unforgettable holiday experience for those seeking relaxation and adventure in a breath-taking island setting.
The package includes complimentary seaplane transfer for two children below 12 years, daily in-villa breakfast, fresh mocktails, as well as dinner at Turquoise restaurant. Outside of the package, the eclectic restaurant will also be serving an Eid-themed dinner, showcasing Middle Eastern and Turkish delicacies and desserts.
Until April 30. From $1,970 per night. For bookings visit the website. For more information, visit www.lemeridien-maldives.com
JW Marriott Maldives Resort & Spa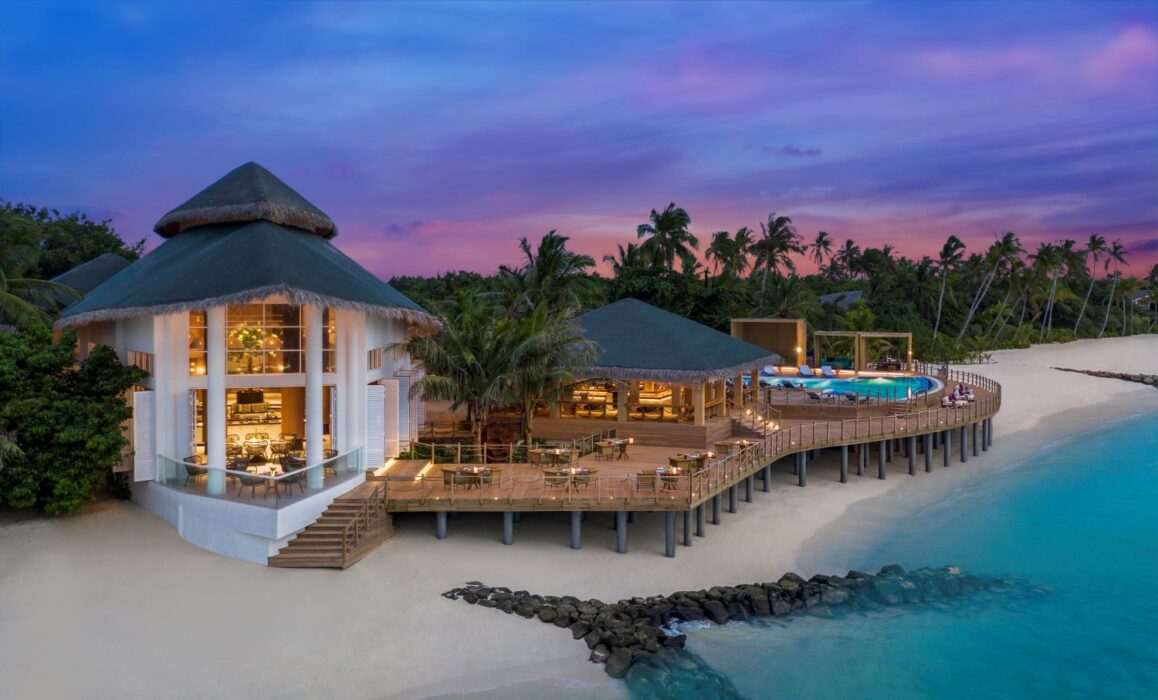 For a truly unforgettable Eid break, look no further than The Duplex Beach Pool Villa at the multi-generational JW Marriott Maldives Resort & Spa. Nestled on Vagaru Island, this luxurious villa boasts a spacious lounge area, private pool, and a large wooden deck surrounded by lush greenery.
As part of the FAMILY by JW™ program, guests can participate in a curated selection of activities at the Little Griffins Kids Club, including pizza making, arts and crafts, and family yoga on the beach. With five dining venues to choose from, the resort also offers a range of international and traditional specialties. As a special offer Eid, you will receive an upgrade from Bed & Breakfast to the All-Inclusive "Savor the Endless" package when you stay for 10 nights.
For more information and bookings, visit the website
W Maldives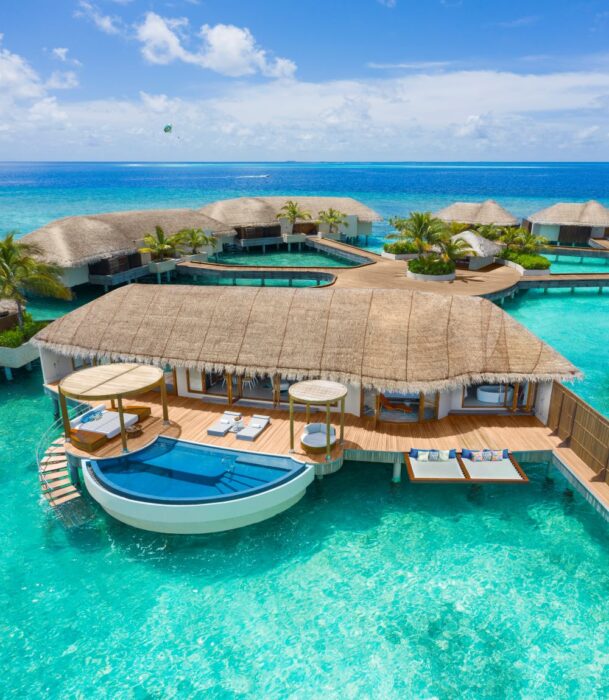 Take a trip to W Maldives for the ultimate Eid Al-Fitr retreat, where visitors can celebrate in style with family and friends while taking advantage of a variety of lifestyle opportunities and a special celebration dining experience.
Each of the resort's two-bedroom overwater suites, with names like WOW Ocean Getaway or Extreme WOW Ocean Haven, provides enough room for up to four people. Any of the suites' guests have the option to upgrade their trip with the ultimate "Suite Getaway" package, which comes with a special welcome amenity to help them start their trip in style. A one-time floating breakfast can be provided to guests in the privacy and comfort of their villa for a more individualized experience, in addition to a wonderful daily breakfast at KITCHEN.
For more information and bookings, visit the website
The Ritz-Carlton Maldives, Fari Islands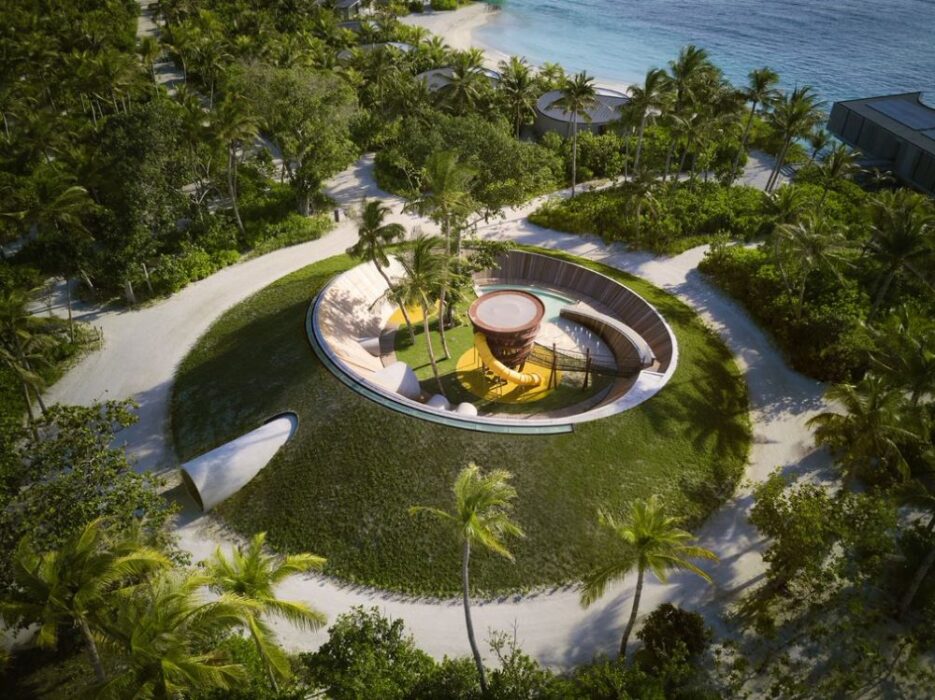 The five-star resort invites you and your family to unwind, make enduring moments with your loved ones, and relax on the Fari Islands, in the North Malé Atoll in the Maldives.
Guests can participate in workshops in Batik art, floral design, and kids' activities including cookie decorating and a belly dancing class from April 22 to 26. There are also many other delectable dining options available, such as an Arabesque night, Arabic Garden BBQ, Maldives Village Night with Maldivian artists, and more.
For more information and bookings, visit the website
Summersalt Beach Club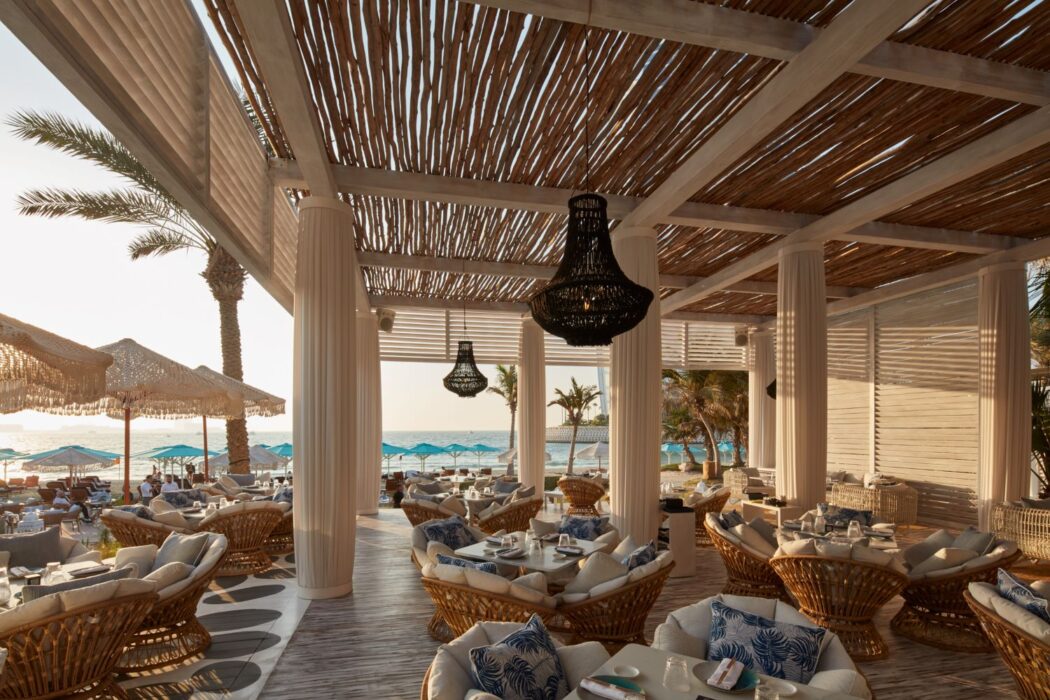 If you're staying in Dubai for Eid, this opulent beach club, part of Jumeirah Al Naseem, offers a luxurious beach experience unlike any other and is the ideal place to unwind during your well-earned vacation, with a breath-taking outlook out across the immaculate private beach that stretches to the Burj Al Arab Jumeirah.
Spend the morning at the beach, followed by a leisurely lunch with a cold beverage in hand. After that, unwind by the pool for the remainder of the day by settling into a lounger. A line-up of unique artists, including violinists, saxophonists, and acoustic vocalists, perform live on a rotating basis and provide the soundtrack to the sunset.
AED500 per day (non-redeemable on F&B). Visit the website or Instagram
Marriott Resort Palm Jumeirah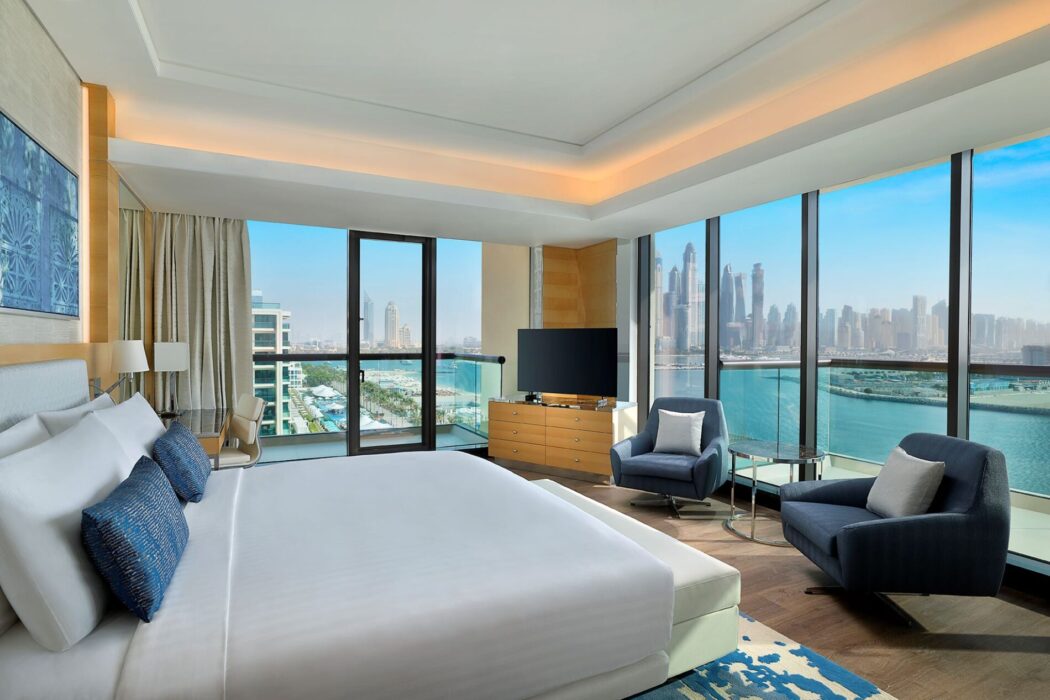 With the Kids Go All Inclusive Package at Marriott Resort Palm Jumeirah, you can have a hassle-free and unforgettable holiday this Eid Al Fitr. The offer, which is made especially for families, features a wide selection of outstanding dining alternatives and entertaining kid's activities.
The resort's renowned Kids Program is the key to creating an exceptional experience for the next generation of hotel visitors. Children are in for a treat with specially designed menus, limitless soft drinks, delectable snacks, and nutritious grab-and-go items. In addition, the M Passport program, will make children feel like little adults. Children check in at a different counter and receive their own M Passport, which they can fill with individualized touches that will personalize different areas of their stay, such as gifts and in-room amenities.
From April 21 to 23. From AED2,633 Palm Suite for 2 adults and 2 kids aged below 12 years old. Call +9714 666 1111 or email reservations.palmjumeirah@marriotthotels.com. Visit the website or Instagram
Hilton Ras Al Khaimah Beach Resort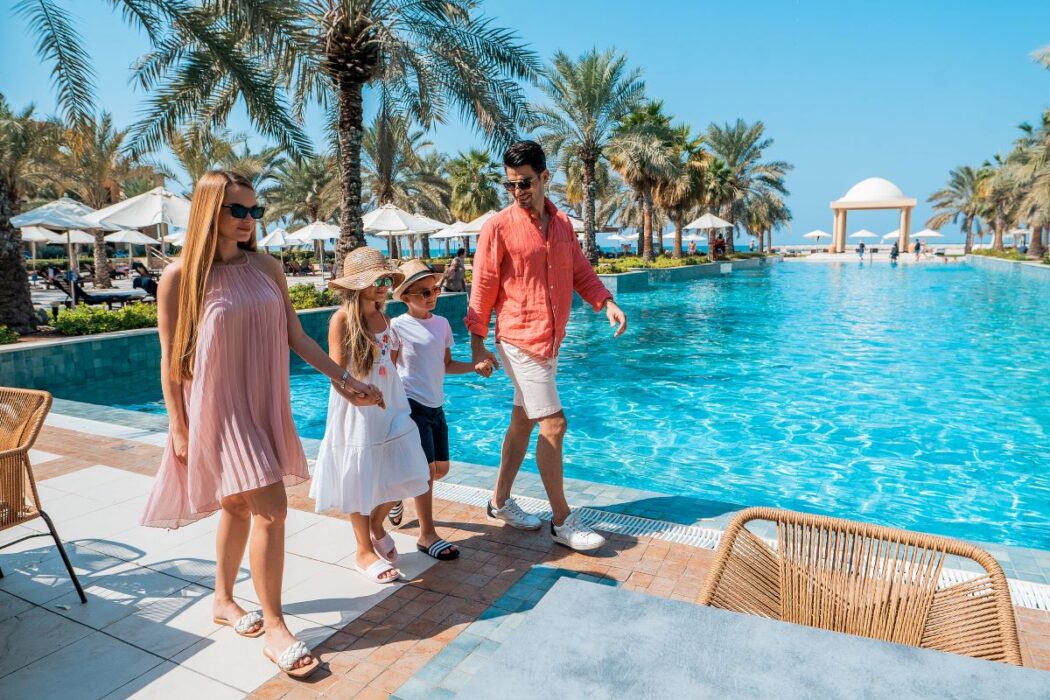 Treat yourself and your family to a luxurious staycation at Hilton Ras Al Khaimah Beach Resort this Eid Al Fitr. You're in for a fantastic holiday with a gorgeous 1.5 kilometre private beach and activities to please everyone. Select from five different categories of rooms and suites, each exquisitely decorated with contemporary amenities befitting a king or queen. Also, don't forget about your pet—the resort has pet-friendly accommodations!
Children can have a lot of fun at The Tree House Kids Club and The Hide Teens Club, while adults can visit famous sites like Ras Al Khaimah National Museum and the world's longest zipline. If you want to dine, Hilton Ras Al Khaimah has you covered with nine incredible eateries that serve food from all over the world.
Call +9715 6992 9631 or email reservations_rakresort@hilton.com. Visit the website or Instagram
The Smash Room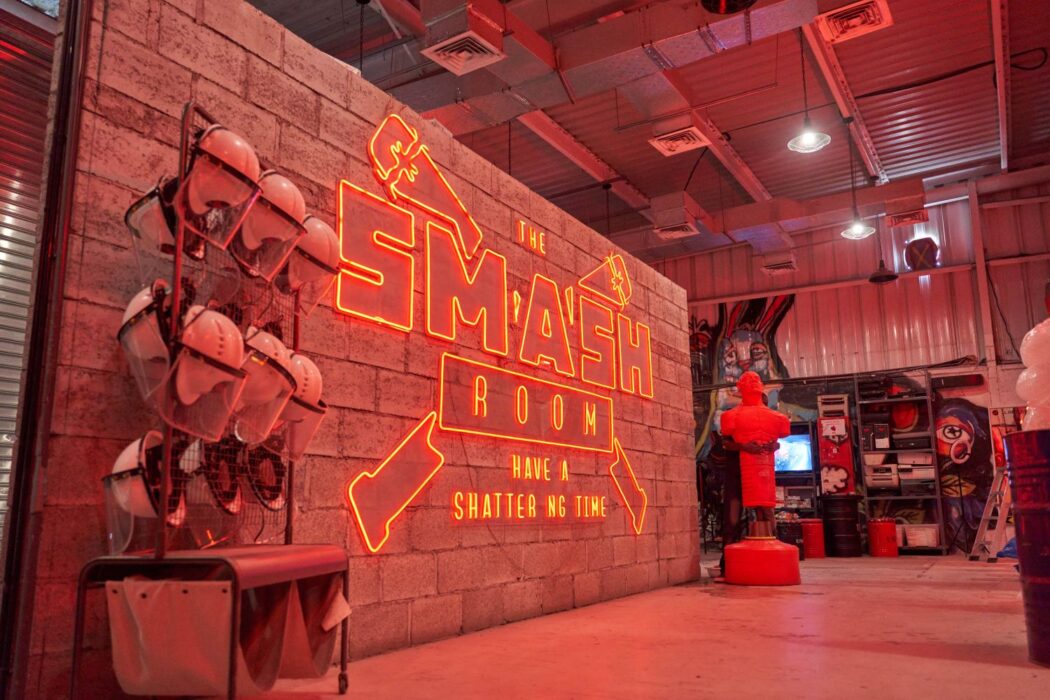 For those eager to start off the vacations with an exhilarating adventure, The Smash Room has something special planned for Eid Al Fitr. With a special package costing AED 594, you can let off steam with friends and family while experiencing the exhilarating thrill of smashing numerous objects. The plan is designed for up to 3 individuals and entitles customers to shatter 20 glasses, one TV and one washing machine.
April 21 to 23. Visit the website
Al Manara Beach Bar Restaurant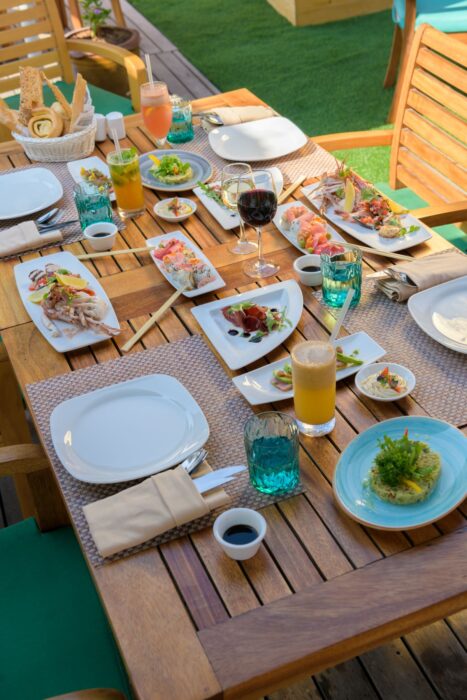 This restaurant is a fantastic family hangout and has created the ideal environment for you to celebrate Eid in style. The restaurant offers an elaborate Eid buffet with international and regional specialties to tempt your palate.
Enjoy the rich feast while sharing a one-of-a-kind dining experience with your loved ones as you listen to relaxing music in the background to set the scene for the occasion. The menu offers a wide variety of delectable dishes, including live cooking stations, barbecues, and Arabic mezze. Those with a sweet tooth won't want to forget the delicious selection of desserts.
April 22 from 12:30-4:30pm. From AED250 per adult. AED125 for kids from 6 to 12 years old. Call +9715 0780 6342 or email hgrs.fbreservation@habtoorhospitality.com. Visit the website or Instagram
Hilton Dubai Jumeirah and Hilton Dubai The Walk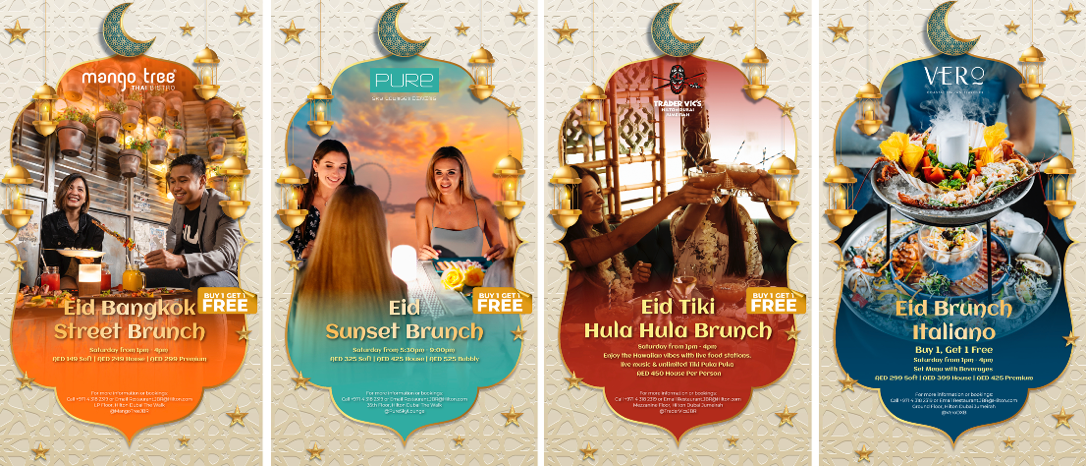 This Eid weekend, come ready to enjoy an exceptional dining experience at Hilton Dubai Jumeirah and Hilton Dubai The Walk! These popular locations are in the centre of Jumeirah Beach Residence and are providing great prices at their top F&B venues. On April 22, VERO, Trader Vic's, Mango Tree, and Pure Sky Lounge will all be offering brunch packages with a buy one, get one free deal.
April 22. Hilton Dubai Jumeirah and Hilton Dubai The Walk
Liwan restaurant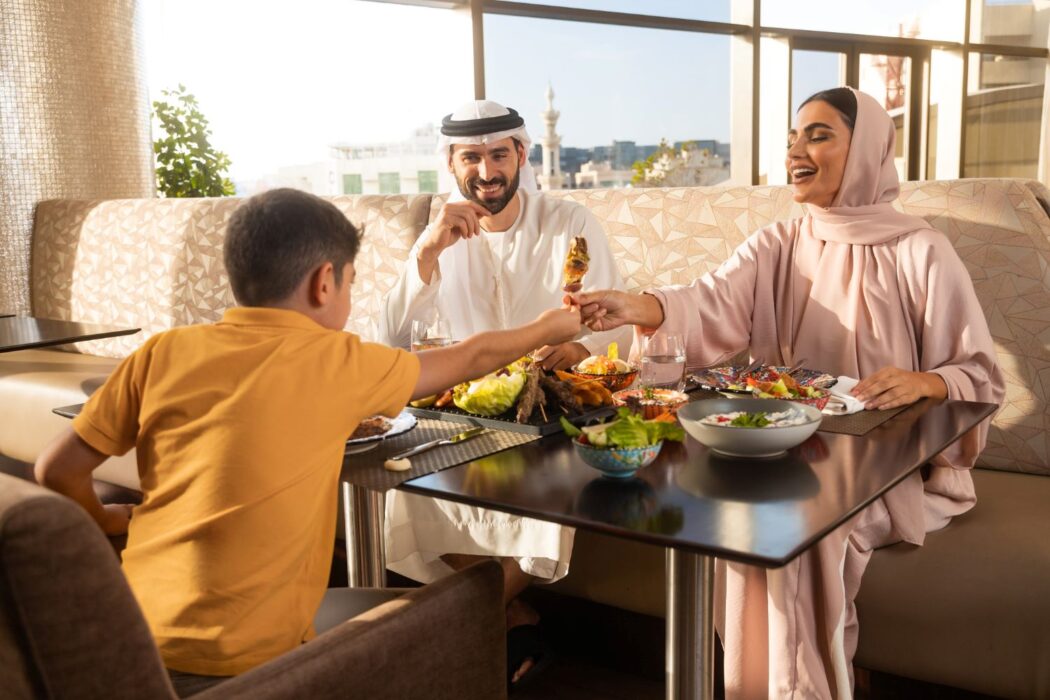 Executive Sous Chef Sharif Awad of Swissotel Al Ghurair offers a delectable buffet spread to celebrate Eid that features hot and cold mezzeh, fresh salads, an international selection of delightful main courses, including local specialties and highlights of a live Shawarma station, mix grills, dolma, Lamb Ouzi and Biryani.
Indulge in a variety of desserts such as Umm Ali, Pistachio Mohalabia, cheese, kunafa, date cake, variegated baklava and el sit, date, along with free-flowing tea, coffee and juices.
April 21 to 23 from 12:30-3pm. AED159 per adult and AED79 for children between 6 to 12 years. Call +9714 293 3270 or email dining.alghurair@swissotel.com. Visit the website or Instagram
Weslodge Saloon City Walk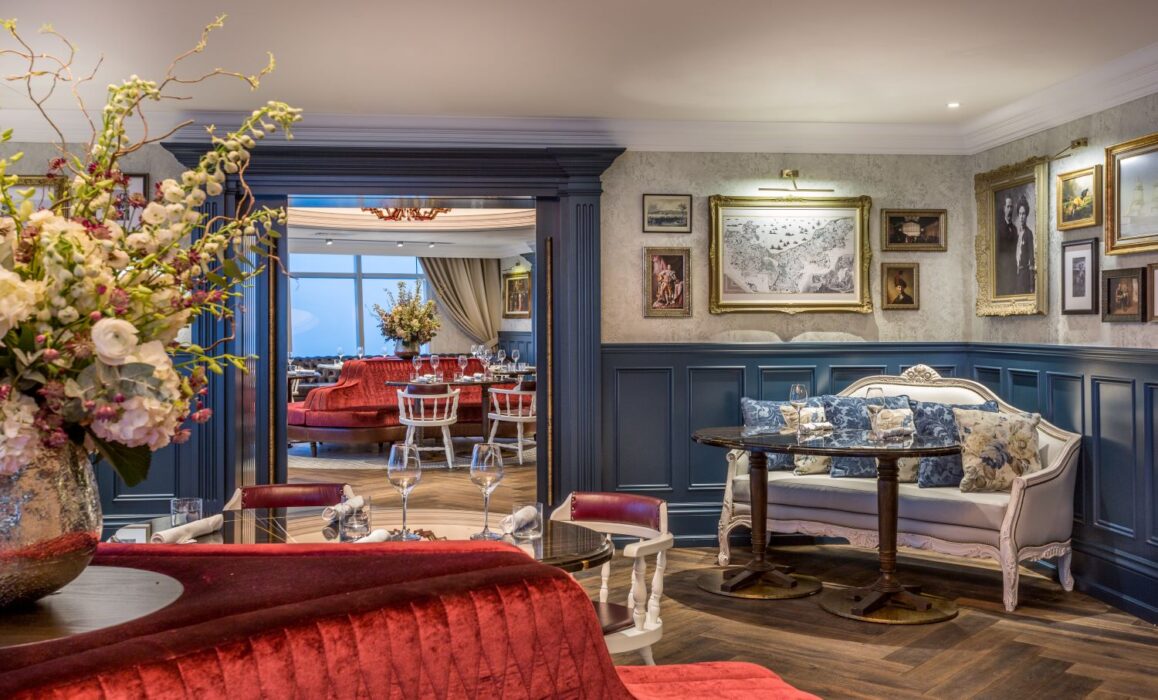 The chic bistro atmosphere in the centre of City Walk makes the contemporary saloon a must-visit for the long weekend. Starting with a kale chip appetizer, traditional dates, and a chilled glass of laban, the meal progresses to a creamy truffle mushroom soup filled with caramelized onion, croutons, and a poached quail's egg.
A light quinoa salad with baby rocket, mint, lime zest, and tabouleh, as well as a trio of golden arancini filled with saffron lamb and hummus, are served after the option of salad or appetizer. The best suppliers in the city are used for the main courses, which include Halwayoo fish with cauli, charred broccolini and truffled gravy, and half an organic baby chicken with creamy mash.
200AED per person for four courses. Call +9715 0731 9808 and visit the website or Instagram
CineScope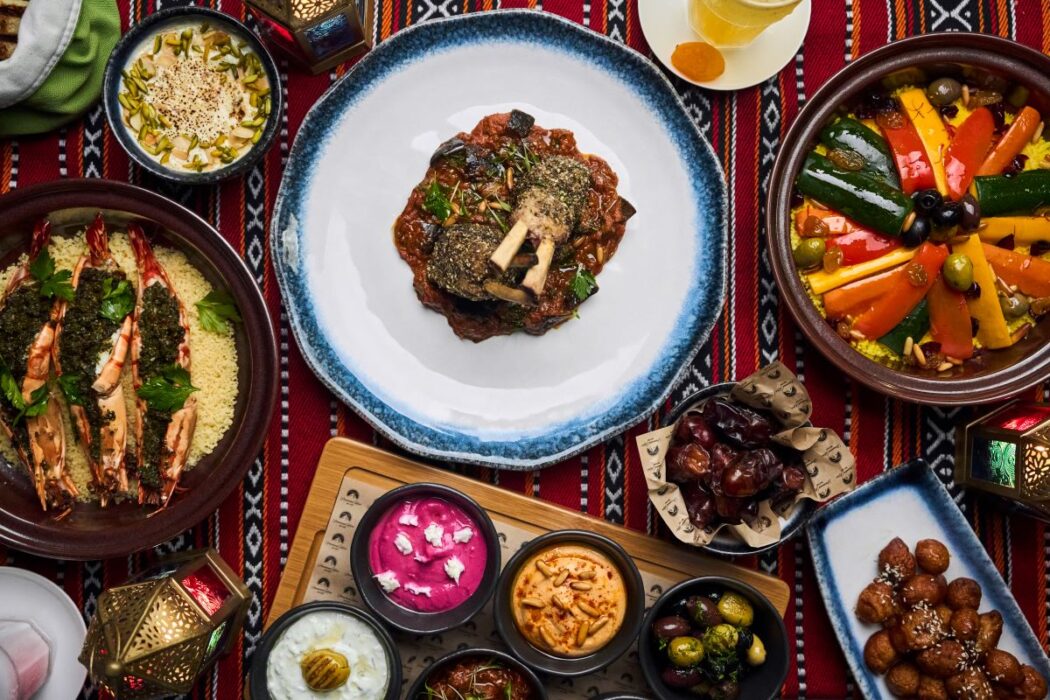 Embark on a culinary adventure this Eid at CineScope restaurant, where a plethora of international buffet stations will transport you on a delectable journey around the globe. Begin with a tantalizing spread of Arabic hot and cold Mezze before exploring the international salads, antipasti, and seafood stations.
The showstopper of the feast is undoubtedly the Lamb Ouzi, a delectable slow-roasted Middle Eastern delicacy. With a décor inspired by Hollywood's golden era and a stunning view of Dubai as its backdrop, CineScope offers a unique dining experience. Kids can have their own activity corner while adults savor the delicious food and movie magic. Don't miss out on this extraordinary brunch experience that blends cinematic glamour with culinary bliss.
Paramount Hotel Midtown. Eid Day 1 – Tentatively April 21 from 1-4pm. From 225AED per person. Call +9715 8826 5729 and visit the website or Instagram
Malibu Sky Lounge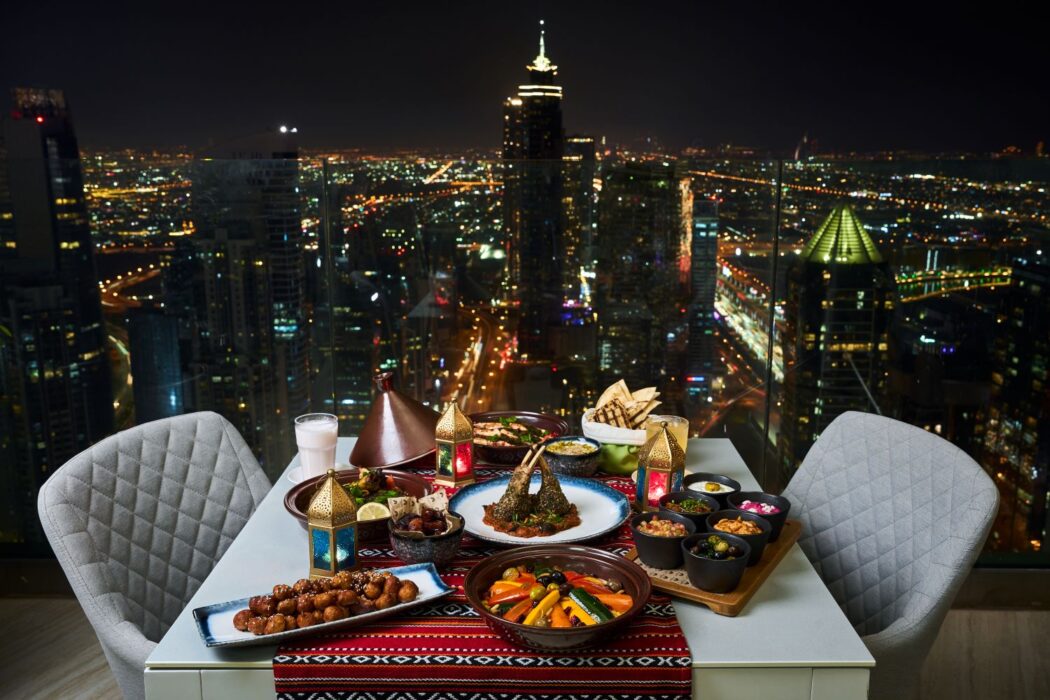 Savour an unforgettable dining experience at Malibu Sky Lounge this Eid, perched on the 64th floor of Paramount Midtown with a sweeping, panoramic vista of the awe-inspiring Dubai skyline from every angle. Adorned in chic and sophisticated decor, you'll feel like a Hollywood A-lister while indulging in a meticulously curated 3-course set menu, featuring delectable dishes like Harrissa Beef Wagyu Skewers, Spiced Lamb Shank and an exquisite Camel Milk Tres Leches dessert.
Paramount Midtown. Eid Day 2 – tentatively April 22 from 7-11pm. From 185AED per person. Call +9715 8826 5729 and visit the website or Instagram
"Essentials" exhibition by Jude Olotu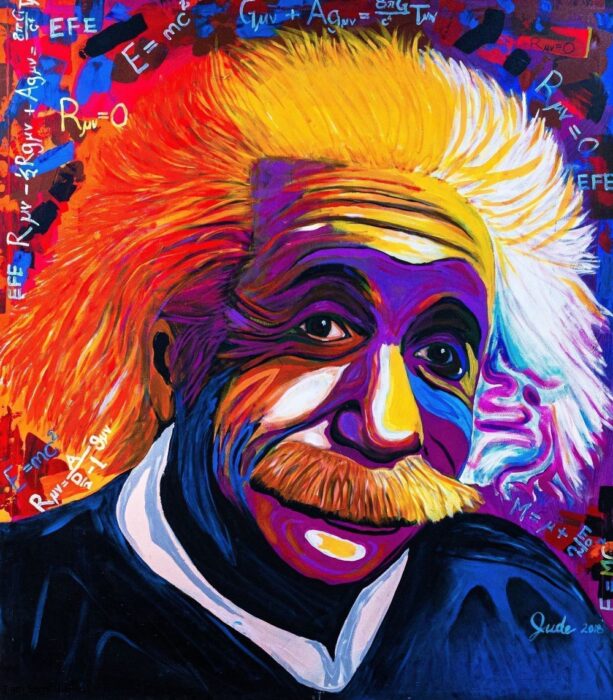 If you would like to be indulge in art during Eid, don't forget to check out the exhibition "Essentials" by Jude Olotu, a well-known Nigerian artist who just launched his first independent art gallery in Dubai last month and has decided to prolong his first Dubai exhibition until May 9.
His debut exhibition received positive reviews from the neighbourhood's African expats and garnered media attention. Anyone who missed the original run of the collection can now examine it at the gallery's location in the Mazaya Center on Sheikh Zayed Road.
Connect with Jude Olotu and Excel Art Gallery on Instagram and Online