Superb things to do this weekend in the UAE
From Dubai Comedy Festival to Italian Mother's Day celebrations and immersive dining experiences, here are our recommendations to make the most of the long weekend with your family and loved ones.
Emmy Squared Dubai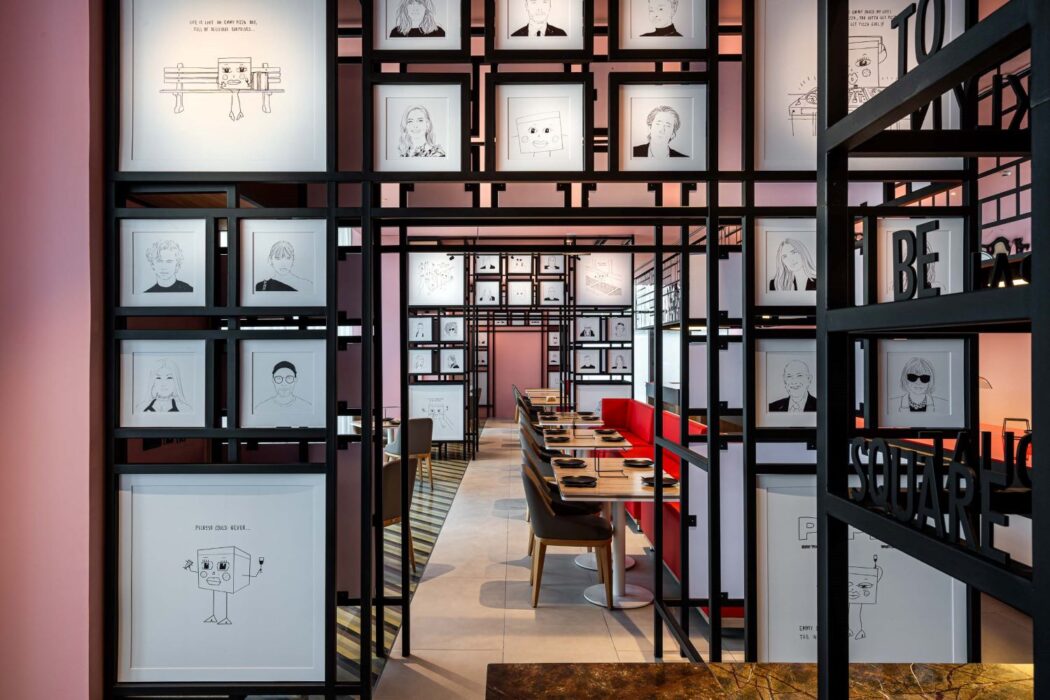 The renowned American eatery, famed for its handcrafted sandwiches and award-winning Detroit-style pizza, is officially open in Dubai at the Beach Walk Hotel, Jumeirah. Through the doors, visitors enter a warm and welcoming dining space with pink and walnut wood accents, framed sketches of well-known New Yorkers, and eye-catching red leather seats, all of which combine to create a lively and family-friendly ambiance.
The classic menu from the Emmy Squared Abu Dhabi location will be available in Dubai, along with a few additional items created specifically for Dubai diners. The airy focaccia-like crust of Emmy Squared, which combines a New York-style granny pie with a Detroit-style pizza, is trimmed with a caramelized, crispy cheese known as the brand's characteristic "frico" crust.
Daily from 12pm-12am. Visit the website or Instagram
Dubai Comedy Festival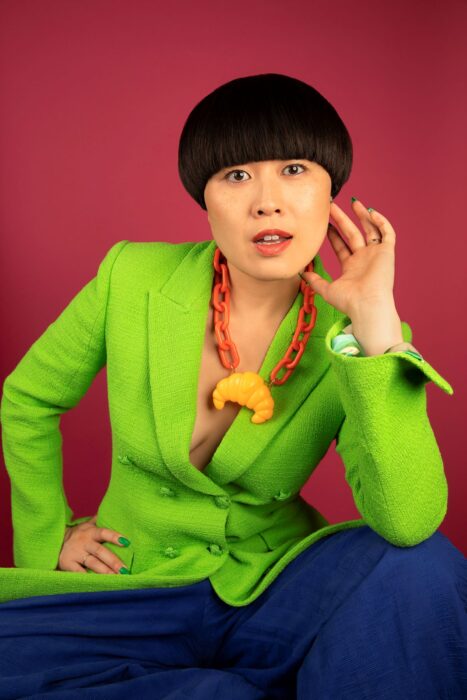 Get ready for another uproarious dose of comedy as the highly anticipated Dubai Comedy Festival makes its triumphant return. Prepare to have your funny bone tickled and your laughter muscles stretched to their limits. From May 12 to 21, Dubai becomes the ultimate hub of hilarity during this 10-day extravaganza. From side-splitting stand-up performances to uproarious improv shows, this festival promises non-stop laughter that will leave you grinning from ear to ear.
With a line-up of talented comedians, both local and international, the city will be transformed into a playground of wit and humour. Prepare to be entertained by the funniest men and women who will take the stage across various venues, ensuring laughter echoes through every corner of Dubai.
Visit the website or Instagram
Krasota Dubai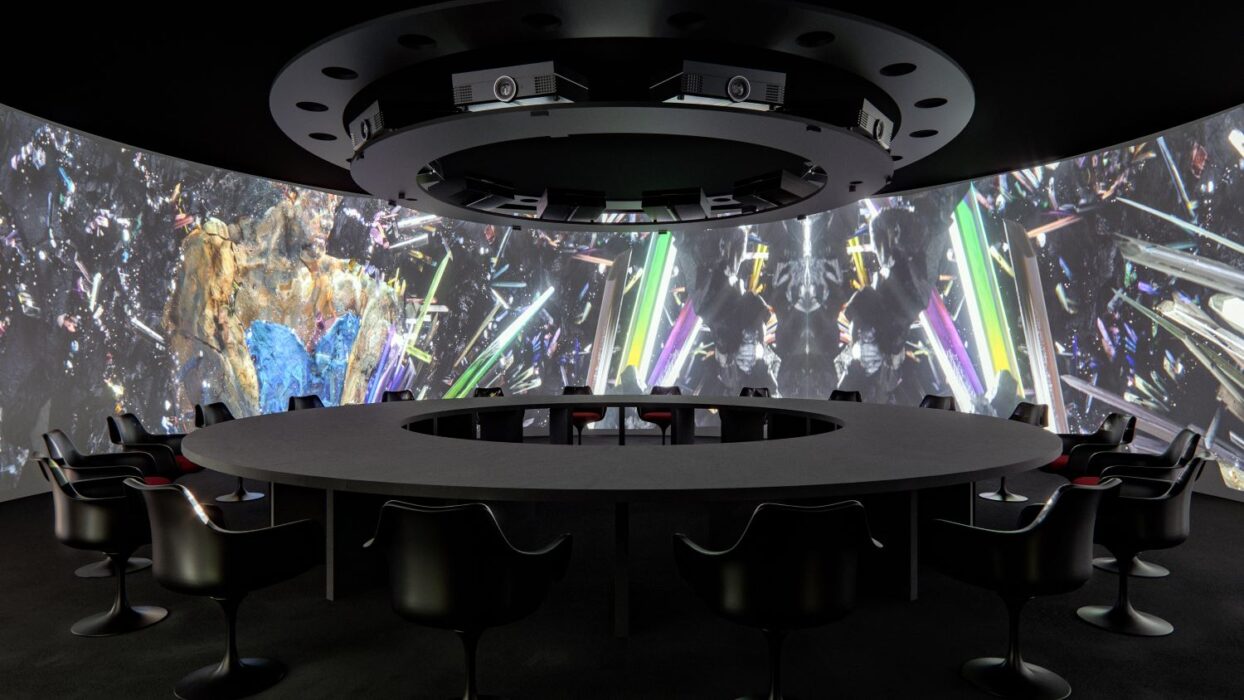 The newest dining concept from the White Rabbit Family restaurant partnership, Krasota Dubai, is located at The Address Downtown Hotel. It offers a distinctive dining experience that combines great food with visual fine arts. The Imaginary Art show is a breath-taking, one-of-a-kind, immersive dining experience powered by AI that showcases the works of eight well-known modern painters from the late 19th and early 20th century. Chef Vladimir Mukhin, the show's curator, designed an eight-course set menu with each course honouring a different work of art.
The dining theatre is situated in an auditorium and features a sizable circular table that can seat 20 people. It's a visual feast for the eyes as a pixel-perfect 3D multimedia show is projected across the curved walls and the embellished table. Each course of the performance is complemented by audiovisual multimedia content, which deeply enhances the whole experience.
First Soirée at 6pm and Second Soirée at 9pm. Bookings are essential, and tickets can be purchased through the Krasota Box Office at +9714 4331 258 or via the website
Lexington Grill & Bar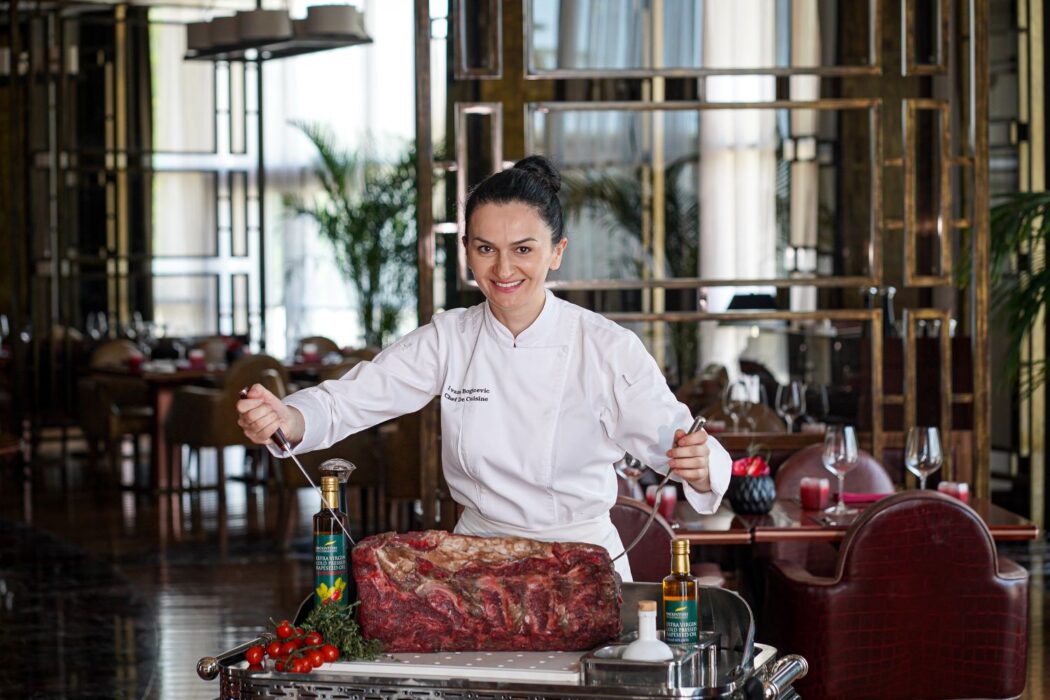 This popular steakhouse located on the ground floor of the opulent Waldorf Astoria in Ras Al Khaimah offers unrivalled house-aged dry-aged beef slices served with delectable sides and the ideal grape from the vast temperature-controlled cellar. The elegant restaurant boasts stunning views of the resort and the Arabian Gulf. Savour a wide range of meat dishes crafted using a variety of techniques and sustainably sourced ingredients to ensure freshness in every bite.
Waldorf Astoria Ras Al Khaimah. Monday to Saturday from 6:30pm onwards. Visit the website or Instagram
Bar Du Port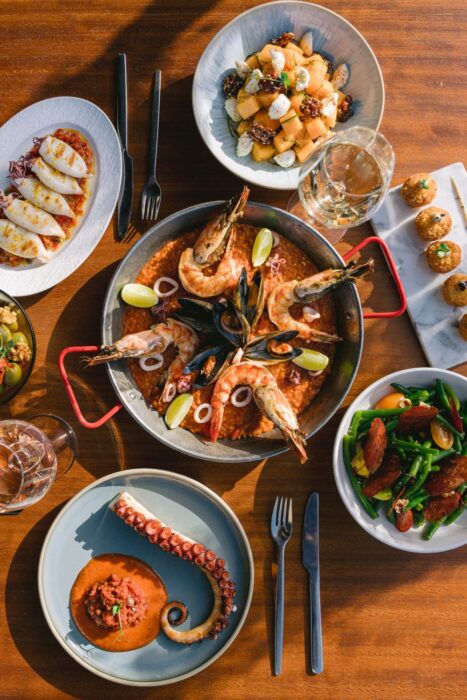 Bar Du Port has launched a new seasonal menu that captures the grace and understatement of natural food. A variety of brand-new dishes created by Executive Chef Hadi Saroufim exhibit the elegance of this intricate yet straightforward cooking concept.
Highlights from the menu include Chargrilled Baby Calamari (tomato sauce vierge, lemon oil), Thinly Sliced Yellowtail (pomelo, red tiger chili), Whole Sea Bass (mandarin infused virgin olive oil, thyme lemon oil), Melon Salad (marinated labneh, caramelised walnuts, basil, mint, pomegranate molasses), Salt Crusted Whole Sea Bass, Grilled Marinated Artichokes (grilled asparagus, burnt tofu, celeriac puree, green salsa), Black Angus Rib-Eye (pink garlic and choice of sauce), Black Truffle Linguine, Orange Cake (burnt meringue, orange syrup).
Dubai Harbour Pier Club. Call +9715 0969 9820 and visit the website or Instagram
Address Beach Resort and Lyre's collaboration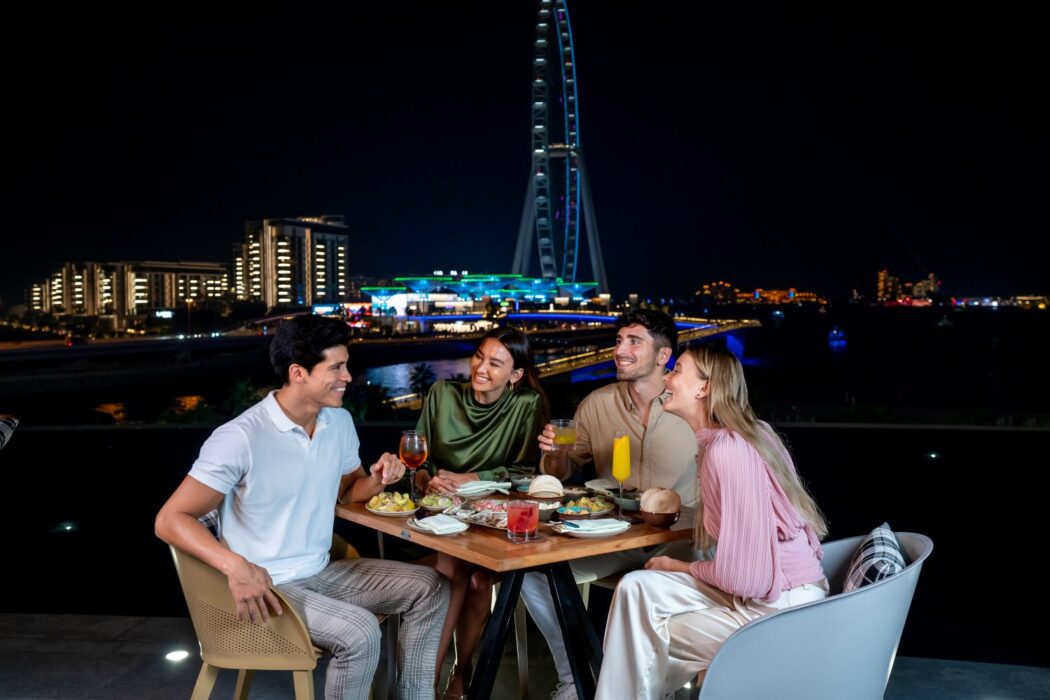 In celebration of International Cocktail Day, Li'Brasil, located at the magnificent Address Beach Resort, has something special planned: a unique 0.0% concoction making brunch extravaganza in partnership with Lyre's, makers of the most celebrated line of non-alcoholic beverages in the world. This lively event will offer a mouth-watering array of sharing-style culinary experiences that have been expertly mixed with the warm elements of Lebanese culture and the exotic twist of Brazilian flair.
May 13 from 5-8pm. From AED328 per person. Call +9714 8798 866 or email dineatbeachresort@addresshotels.com
Bussola, Jumeirah Golf Estates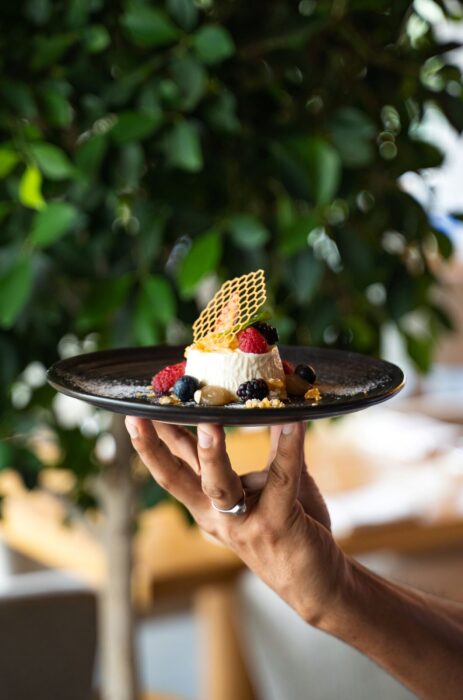 Until May 14, mothers are invited to Bussola, Jumeirah Golf Estates, for an amazing Italian Mother's Day celebration. All mums will receive a unique mocktail as a thank-you gift for all the hard work they put in as well as a free dessert of their choosing when they visit this Italian gastronomic paradise. The menu features a wide selection of authentic Italian sweets, including Honey Ghaf Parfait, Lemon Custard Tart and Tiramisu.
Visit the website or Instagram
Cuisines Restaurant, Crowne Plaza Dubai Jumeirah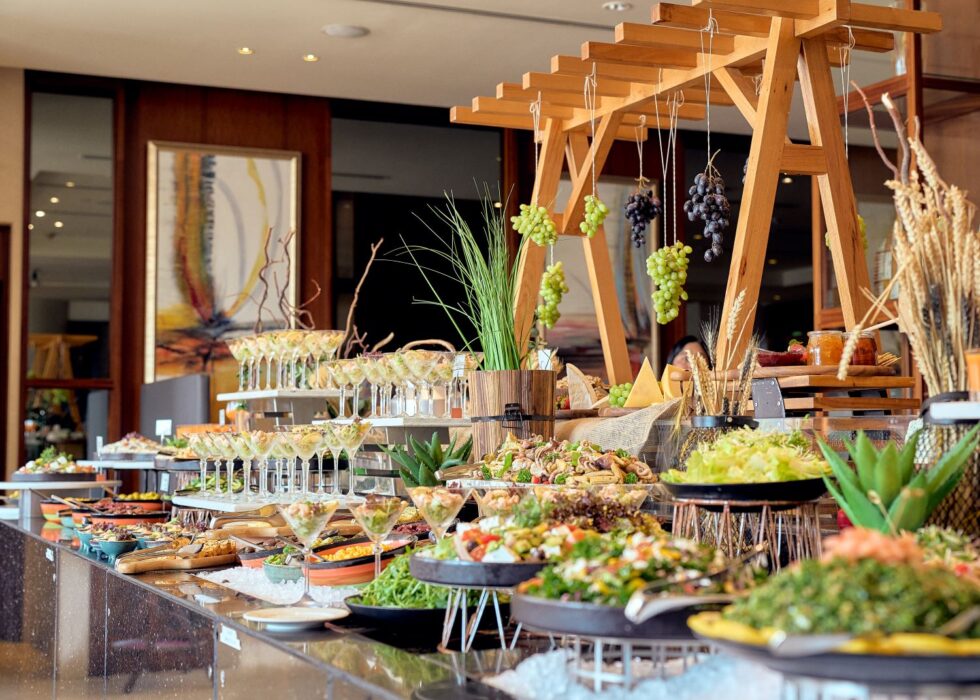 Get ready for a fantastic dining experience as Cuisines Restaurant, nestled within the elegant Crowne Plaza Dubai Jumeirah, unveils its highly anticipated Mega Brunch. Elevating your Saturdays to new heights, this exclusive event boasts a tantalizing seafood buffet, featuring an array of delectable ocean delights, alongside a captivating selection of international favourites.
As you savour each mouth-watering bite, rest assured that your little ones are also well taken care of. With a dedicated section specially crafted for them, they can enjoy their own mini culinary adventure, ensuring a memorable experience for the entire family.
Every Saturday. From AED149 per person. Kids from 6 to 12 for AED49 per child. Kids below 6 eat for free. Call +9715 0109 0314 and visit the website or Instagram